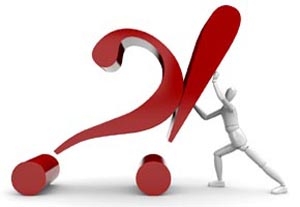 Carmen La Via
Fifi Oscard Agency, New York
I am now a literary agent but previously worked as an actors agent at William Morris and here at Fifi Oscard. My clients included William Shatner, Ted Knight, Debbie Allen, Mary Steenburgen, and Pam Dawber. Perhaps the biggest mistake I ever made was turning down Danny DeVito. This was before "Taxi," and he was an unknown.
He came to my attention through a client and mutual friend, actor-producer Joe Stern, who was familiar with Danny's work at the Public Theater. He felt he was someone I should meet, and I did. I liked Danny, but frankly, I didn't know what I'd do with him. He was not a leading man, and I felt his height was a problem. Not long after that, he was cast in "Taxi" and became a phenomenon. My judgment was not based on his acting abilities, since I had never seen him act. It was simply his appearance. I wish I had taken Danny on as a client, especially now that I'm a literary agent. It would be great to get someone like Danny attached to some of my clients' writing projects.
The other actor I turned down because of his appearance was Mel Gibson. At the time, I was working at William Morris, and a colleague at WMA in Los Angeles had just signed two actors he had seen in the film "Gallipoli." One was Gibson and the other was Mark Lee. He asked me which of the two I would like to handle, and I said, "I'll take the blond." Again, it had nothing to do with acting ability. I had seen the film, and both actors were excellent. But so often in this business, you choose a client because he or she represents a look or a type that you need and may not have on your roster of actors. That's why I went with Mark Lee instead of Mel Gibson.
David Ziff

Vice president, on-camera commercial department, CESD Talent Agency, Los Angeles; clients have recently booked commercials for Target, AT&T, Subaru, KFC, Honda, Wal-Mart, Marshalls, McDonald's, Chevrolet, TGI Friday's, Time Warner, and Qwest
It's funny you ask me that. Just last week I was thinking about this exact scenario. The on-camera agents recently met a young lady we were very anxious to sit down with. She had come highly recommended by a manager we work with. We looked at her picture and résumé. She was very attractive, had a great résumé—a bunch of guest-starring roles, some small movie roles, etc. She was not your typical "L.A. actress," if you will, and she was not really in a category that we were that heavy in. We could definitely use someone like this. We all felt if she were to be with our agency, we could get her a lot of activity. Needless to say, we were all excited to meet her, as it seemed to be a no-brainer.
Well, there is no other way to put this: The meeting was a disaster. She walked into the room with her head down, looking at her cute little feet, barely made eye contact while attempting to shake our hands. Her hair hung down in her face and she looked like a drowned rat. She had no personality and could barely string two sentences together. I asked her, "How are you doing today?" and I think she might have actually been stuck for an answer. She grunted something. The agents looked at each other bewildered. The meeting continued much in that vein. It was like pulling teeth to get this actress to talk. Needless to say, we passed. If this is the way she is in a room, we thought, there is no way she will be the slightest bit engaging, interesting, and fun in an on-camera commercial interview, like she should be.
I watch a lot of TV, and it seems like this young lady we met that fateful day is in every other freaking commercial on television. So she sucked in the meeting. Big deal. I guess we didn't have to be her best friend. As my old boss used to say, "Sell 'em, don't smell 'em." Apparently, another agency didn't care that she had the personality of a small wart. She books. Perhaps they were right and we were wr— wro— maybe not so right.
Mariusz Bargielski
Owner, Metropolis Artists Agency, New York; clients have recently booked roles on
"30 Rock" and "Louie" and in the features "Fugly!" and
"Desperate Endeavors"
For a young agency like ours, it is still one of the most difficult tasks. Since we try to avoid having too many clients of a similar type, the initial selection of received submissions could result in passing on a potential client who could soon prove to be an exceptional talent. If there are no recommendations or essential credits, the submission could end up in the "pass" file.
A year ago, we received a submission from an interesting ethnic actor. His résumé was mostly built on Asian-market credits, and for some reason I couldn't make a decision to contact him. Months later he booked a job, landing a lead role in a musical. Perhaps the problem was that we hadn't met with him.
When we meet with an actor, we're usually pretty good in recognizing a talent. During the initial meeting with a prospective client, I spend quality time discussing everything from résumé, headshots, short- and long-term goals, etc. At this point I already have a general idea if I like the person and how ready he or she is. Every client is different and develops at a different rate. There are things that I believe could be changed and developed. However, if an actor has weak work habits, a lack of professionalism, or is not serious about "it," I wouldn't waste my time on that person. On the contrary, if an actor accepts advice or suggestions, is willing to take classes, and always works on developing body and mind, then that is already grounds for a successful professional relationship.
I still regret passing on that Asian actor. It has made me think that if I'm not sure about an actor, perhaps I ought to meet with him.