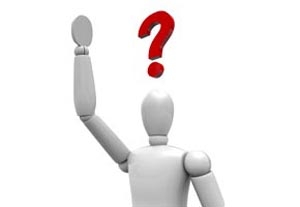 Sharon Nixon Kelly
American Artists Group Management, Los Angeles
James Francis Kelly III is a child actor who had a speech impediment, but he never allowed that to get in his way. At age 4, he started learning martial arts, and he decided he wanted to be an actor after watching "Power Rangers." Shortly thereafter, he was enrolled in acting camp. He had an amazing discovery at camp: When he was acting, he stuttered less. This was the vehicle for him to reduce his stuttering, while studying his newfound love, acting. Five years later, his stuttering was cured. At the age of 9, his dedication was recognized while attending the Lee Strasberg Theatre & Film Institute: His drama teacher invited him to serve as an assistant teacher for the youth summer-program class. Although James had other commitments, it was an honor to be asked and, as always, he rose to the occasion.
After years of endless auditions, a few close calls, disappointments, and a handful of TV roles and indies, James had his big break at age 16, auditioning for a lead role in the "Rocky Balboa" movie. The odds were against him. It was a national open-call search, with approximately 6,000 teens auditioning for the same role, Steps, playing opposite Sylvester Stallone. After Stallone viewed his audition tape, he invited James to hang out with him at his production training camp with the world boxing champion Antonio Tarver. After the meeting, as James was walking out the door, still in awe after spending time with Stallone and Tarver, Stallone shook his hand and said, "Thanks for coming, and by the way, you got the job." James did the film and has another film, "The Next Three Days," starring Russell Crowe, coming out in November.
Donna DeStefano
SirenSong Entertainment, Brooklyn, N.Y.
I'm most inspired by stories of actors who are pushing themseves against not only the odds but their own psyches. I remember one actor who auditioned for a Broadway play and did not do well. The casting office let us know that he "just wasn't up to the task." Then weeks went by and casting called to bring the actor in again for the same role. Now, he was preparing, working, and struggling against his greatest critic: himself. The voice in his head kept repeating, "I'm not up to the task and they aren't going to hire me." Going back into the audition room with a casting director who clearly didn't think he was right for the role was quite the hurdle to jump. But he stayed focused on his work, did all the preparation he needed to do (and more), and knocked it right out of the park. He got the part! He made his Broadway debut, received a few prestigious awards, and upgraded his representation. It all worked out beautifully, but it started with "This isn't going any further." We hear that line all the time, and it's up to the actor to pull together and forge ahead every damn day.
In another instance, an actor auditioned for a recurring role on a hit television series and didn't get the part. He was deeply disappointed. The following week, casting offered him a spot with a few lines on the same show. Despite his self-doubts, he accepted the gig with a smile. On the set, his scene (with just one line) was shot first and then he was free to leave. Instead, he stayed on set, chatted with actors and producers, and watched how everyone worked. A few weeks later, he was called in again. His character was now in the next episode with a few more lines. This continued for almost another year, a few lines here and there, and now he has a strong recurring role on the show, and it has paid him quite handsomely, financially and otherwise. He turned his career around through persistence, despite the odds.
Michael Katz
Michael Katz Talent Management, New York
Having been in this business more than 30 years, I realize that success is a personally defined goal. I have had clients become rich or famous and sometimes both. However, becoming a working actor in your chosen areas of show business and having a long-standing, sustainable career is true success in this highly competitive industry.
My clients inspire me daily. I represent a young female voiceover artist who is extremely well-trained theatrically as an actor and in the craft of voiceover. She has a marvelous ear for accents, great instincts for interpreting copy, and wonderful range and flexibility in taking direction. Most important, she was already booking voiceovers when I met her a year ago and continued booking with regularity after signing with me. Our initial goal was to find a permanent home for her at a large agency, in lieu of freelancing with smaller boutiques. The economy is seriously struggling, however, and the commercial voiceover marketplace can at times reflect that. Two top-gun agencies loved her. They then proceeded to pass on her. Meanwhile, she continues to book voiceover jobs. There is much to be said for having a thick skin, resilience, and persevering.
New goal: We've added a couple more boutique talent agencies for her to freelance with for now. She remains very competitive, with last month being her best thus far, with six voiceover bookings. She focuses on booking the job and being the working actor, each job giving her more experience, exposure, endurance, and revenue. With work begetting work and her last credit helping to procure the next credit, she is successful in steadily moving her career forward by virtue of simply staying the course.
Ray Miller
Archetype, Los Angeles
The industry and its demands can turn an actor's love of acting into something painful. It's so important for an actor not to lose sight of the fact that acting is fun. We recently had a young actor come close to dropping out of acting. She was in her head at every audition and pushing. She was certainly not having fun. But when she made the decision to let that go and have some fun, not coincidentally she booked her first significant role on a major TV show.
Another example is a more established actor who, although he would work from time to time, wasn't working as much as he'd hoped and definitely wasn't getting the parts that he wanted. For a long time, he would go into the audition concerned with getting the part, instead of being in the moment, doing the audition, and letting it go. He put so much pressure on himself that he never landed the parts he wanted. Like the first actor, there came that point when he decided to just "let it go" and be in the moment, and he has booked—or at least been seriously in the running for—everything he has read for since then, including three guest stars on network shows and a couple of movies.
Actors get miserable because they're not landing the parts, instead of having fun and enjoying the process. When they take the pressure off themselves for "results" and remind themselves that they love acting, that's when great things happen. I believe this positive thought process is well within the actor's control.