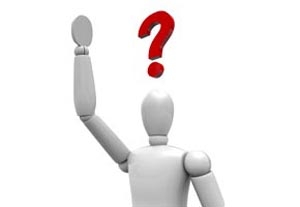 John Papsidera
Los Angeles; 'Life as We Know It,' 'Inception,' 'Zombieland,' 'The Dark Knight'
That there are really only 50 names for a list; it's the same 50 names over and over again. It is a small world in that sense. It's a little tongue-in-cheek, but there is that. Yeah, sure, you wish that feature casting wasn't always about securing names and marketing and talking about the same 50 people over and over again. Those opportunities where it's not are the exception to the rule more and more.  
Holly Dorff
Los Angeles; ADR casting for 'The Convincer,' 'Tron: Legacy,' 'Toy Story 3,' 'Iron Man 2'
I started casting with my mother, Beverly Long, in the 1980s. She cast a lot of commercials, and one of the things I learned about commercial casting right away was: Wear the same outfit to the callback that you did to the original audition. I actually saw people lose jobs over this, because the client did not remember that this was that great actor who wore that yellow shirt.
In voiceover casting, I have learned that the actors who take a risk and fully commit to what they're doing usually get the part. You cannot wing it or only commit halfway when auditioning for a voiceover. Make a choice and go with it, then do it a completely different way to show your ability to be diverse. I have also learned how important it is to have a home microphone or a place you can go quickly to send your voiceover to go in an MP3 file. So I think a home setup is very important for the voiceover actor.   
Nicole Abellera
Los Angeles; 'A Very Harold & Kumar Christmas,' 'Earthbound,' 'Dinner for Schmucks,' 'Paul Blart: Mall Cop'
I don't know if there is one thing in particular, because there is a constant change in casting—everything from the actors to technology to the way we view auditions, TV, and films. Casting will forever evolve. However, I would say I am much better prepared for the unexpected at this point. Understanding that anything can happen is something you have to go through, from up-to-the-minute castings to having a new role pop up to having an actor not available for the shoot. 
Susie Farris
Los Angeles; 'Hot Tub Time Machine,' 'Mona Lisa Smile,' 'Elf,' 'Wet Hot American Summer'
Everything. I didn't grow up working in entertainment or exposed to it at all, so it was a completely new world to me that I stumbled upon after doing an internship in New York. I was an accounting major at NYU and I worked on Wall Street for a couple years after college, and I grew up taking singing lessons and thinking that maybe I wanted to act, but I never did. I grew up in Philadelphia. I started out knowing nothing.
  It's a lot more political than I had ever imagined, and it's a lot less glamorous than I had ever imagined. It's basically being very diplomatic. It's dealing with a lot of different personalities, and you're somewhat of a middleman between your producers and the studios that you deal with, and then there's the director, and they don't always agree about what they want in their visions. The agents are all fighting to get their people in. You're a mediator of sorts, and yet you're still a hired gun trying to make everyone happy.    
Paul Schnee
Barden/Schnee Casting, New York; 'The Help,' 'Gravity,' 'Everybody's Fine,' 'New York, I Love You,' 'The Visitor'
How much things can change in the room. You can read something a certain way and think, "It can only be this," and then an actor comes in and does something else. A character can develop in the audition process. Directors will sometimes rewrite or rethink characters based on something that they see. It's not like everything necessarily exists in a set way in the script. 
 
Geoffrey Soffer
Former ABC casting executive, New York; 'Ugly Betty,'
'The Beautiful Life'
It is so important for a casting director to acknowledge an actor's potential and to not immediately discount him or her because of a bad audition. When I started out, I thought casting was just about getting the best one for the job. Over the last 12 years, I've learned that it not only requires a good eye for talent but the ability to spot potential and natural ability and know how to develop it. 
 
Doron Ofir
Los Angeles; 'What Chilli Wants,' 'Tool Academy,' 'Jersey Shore,' 'Paris Hilton's My New BFF'
Nearly everything I've done in my life has revolved around being able to size people up and figure out who they are, from running nightclubs in New York and Miami to fighting my way up through the ranks of the television industry. I found that casting was really a perfect fit for me, because it was taking those skills I'd already developed and letting me apply them in a new way.
  When I got involved with casting, the nonscripted genre was really still in its infancy, so I like to think that we grew up together. I was learning the ropes as reality was finding its footing in the industry. I was lucky to get involved at a time when innovation and experimentation dominated the field, and as a result I had the opportunity to work on some really interesting projects through which I met some incredible individuals, and that's what taught me the most important lesson a casting director can really learn: Everyone is fascinating, and I was really delighted when I realized that the crux of my career was figuring out why.   
Matthew Lessall
Los Angeles; 'Vanishing on 7th Street,' 'After.Life,' 'Labor Pains,' 'Mean Creek'
I was an actor living in London for 10 years, and I ended up working as an assistant for a casting director there, and that's how it all started. I moved to L.A. in 2001. What I know now is I would probably have been a smarter actor. The only thing actors can do is be prepared and healthy, mentally and physically, and stable emotionally in order to have a chance at getting somewhere. And even that's a lie, because emotionally stable actors are sometimes the most boring ones.
  You have to break bad news with good news, and you have to be able to do that in a way that allows you to get hired for the next job. As a casting director, what I didn't know is that you're constantly delivering bad news to people. That's a really hard thing to do, and coming up with the right alternative—that makes people excited and energized to make their film when they can't get what they want—is a very tricky position to be in. It can get very personal even though it's not. That's the hard part about being a casting director. It's just circumstances. It's about managing all those issues successfully.