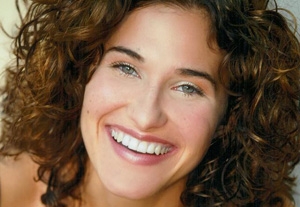 Ellie Dvorkin
New York; 'Mel & El: Our Time of the Month,' 'Mel & El:
This Show Rhymes'
When I first moved to New York, I thought I had to make myself fit into a pre-established box in order to be marketable. I tried so hard to be like all of the other women I saw at casting calls. I hesitated to mount my own show, because I thought I wouldn't be taken seriously unless I appeared in something in which I was officially cast.
What I later learned was that it's better to be different—to stand out from the crowd. I wish I'd had the courage to produce my own work earlier, because my current show, "Mel & El" (
www.melandel.com
), showcases me in a way that nothing else ever has, and now I get more offers than ever. We have established a cult following, we have won awards, we have an album for sale, a Web series coming soon—and we're having fun while doing it!
Rejinald Woods
New York; 'Black Nativity,' 'Archbishop Supreme Tartuffe,' company member of the
Classical Theatre of Harlem
As my grandmother used to say, "The early bird gets the worm." I never thought that would serve any purpose in my life, until I moved to New York. Your day starts around 5 a.m. You have to shower, warm up, review your material, travel, eat, and sign up for the audition. Learn the city.
Go to every audition. Be discerning to an extent, but unless they ask for a certain ethnicity, get there. You're not just auditioning for the role or the show; you are auditioning for the casting director. I have been called in several times based on my work at a previous audition.
See everything. Study what is currently on Broadway. It will help you with audition song choices, as well as understanding the style of a particular show.
Networking is everything. Don't be afraid to introduce yourself to Broadway performers, staff, agents, or casting directors. Be respectful of their time, be genuine, keep it short and sweet, and know if there is a common thread between the two of you—a mutual friend, a shared alma mater, a shared agent, etc. Getting to know people has truly made my time in New York easier and more successful!
Vandit Bhatt
New York; 'Animals Out of Paper,' NBC's 'Mercy'
When I moved to New York, I was pretty much ready for anything. I knew New York would test me in every way possible. I've been living here for about two years, during which I have been homeless, jobless, heartbroken, in debt, and broke—sometimes all at once. But also, I have worked at some wonderful theaters, like the Flea and the Cherry Lane; worked with and observed some of the best playwrights of our time, like Will Eno and Adam Rapp; performed in some beautiful regional shows; performed in London on the Old Vic stage; and met some incredible people along the way.
If you're moving to New York City, give it your best shot, surround yourself with good friends, and don't let anything stand in the way of your dreams.

Tiffany Clementi
New York; 'Jacob's House,' 'Knave of Hearts,' company member of Flux Theatre Ensemble
I try not to regret the past but instead learn from it. I wish I had taken classes right when I first moved to New York, so I could've met agents and casting directors with a reel in hand. I wish I had gone to at least one audition a day—it's good practice. I wish I had realized earlier that casting directors are just people like me, and they're rooting for me and want me to be good. I wish I had known about the salary-paying jobs that would allow me to audition and do what I love. I have one now and I'm so grateful. I've learned that bad days happen and you have to remember to shake it off and start fresh the next day.
A network of friends and acting groups is vital for success. I have been part of an ensemble now for five years, Flux Theatre Ensemble (
www.fluxtheatre.org
), and without them I would not be the actor or person that I am today. The group gives me a sense of community and helps me build and strengthen my tools. Because of that group and the friends that I have, I have worked with so many exciting people.
My best advice: Stay true to yourself, find the joy in whatever you are working on, and if at any point you stop loving what you are doing, do something else.