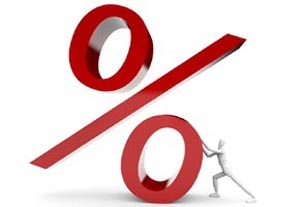 Mary Anne Claro
Owner, Mary Anne Claro Talent Agency, Philadelphia
;
clients have recently booked commercials for Heinz mayonnaise, Taco Bell, and Three Olives vodka, and roles in
'
Fela
!
' on Broadway, the European tour of
'
West Side Story
,
' and TV's
'
The Good Wife' and
'
My Italian Kitchen'
Actors almost always develop their acting technique—in monologue classes, improv classes, scene study, dance, and voice—while often neglecting their business technique: audition personality, updated résumé and pictures, post cards, punctuality, and wardrobe maintenance.
I remember an actor friend of mine telling me that she once received an invitation from a New York agent to come to the city and be interviewed. When she arrived, the agent shook her hand and said, "It's so nice to finally meet you. I could paper my office with your post cards." While this may be a bit of an extreme example, the point should be well taken: Her persistence had paid off.
Take as many classes and workshops with casting directors as you can. Never let money be the excuse not to study.  The more classes you take with casting directors, the more you will learn about the appropriate protocol. There is a fine line between the business and the personal when relating to casting directors. Never take anything for granted in this business. No matter how good you are, there is always someone else who could replace you in the eyes of the casting director.
Casting directors want to be addressed on the phone with the same respect and courtesy that actors expect. Be on time to auditions. Dress according to the needs of the audition, and be prepared with your headshots! Remember: The minute you step into the audition room, you are representing yourself as well as your agency.
Anne Geddes
Owner, Geddes Agency, Los Angeles
;
clients have recently booked roles on TV's
'
Sonny With a Chance
,
'
'
NCIS
:
Los Angeles
,
' and
'
Lost' and in the film
'
Water for Elephants'
After talent, I would say commitment is the next most important thing an actor needs. It's not only the ability to totally commit to a character but the ability to commit to the journey an acting career will likely require. It's a commitment to training and experience. And supporting yourself while doing that can be tricky in our present economy.
It's a commitment to following any opportunity that knocks on your door—and, of course, being able to recognize opportunity. If it's a chance to grow as an actor or add to your reel or work with wonderfully talented people or circulate among peers at a level you hope to attain, then it's probably an opportunity.
It's a commitment to taking good care of yourself—emotionally, physically, and financially. Emotionally because it's the well from which an actor draws. Physically because the actor's portrayal employs the whole body, and the audience has a demanding eye—be physically fit. Financially because when the bills are paid, one feels stronger in the audition battle. And it is a battle. It's you against the odds.
And it's a commitment to enjoy the journey, the experiences, and the people you meet along the way. Success does not automatically mean fame and fortune. But that's an entirely different topic.
Lisa Price
Owner, Price Group Talent Agency, New York
;
clients have booked roles in the films
'
Sex and the City 2' and
'
A Serious Man'
;
on TV's
'
Law & Order
,
'
'
Nurse Jackie
,
'
'
You Don't Know Jack
,
' and
'
Boardwalk Empire'
;
and in
'
Hair
,
'
'
Wicked
,
'
'
Mary Poppins
,
' and
'
Chicago' on Broadway
I do believe that talent is the single most important asset an actor can have. That being said, we have all seen working actors who sometimes seem to have less talent than what one might expect for someone successful. Sometimes it's nepotism or connections at work, and sometimes it's incredible physical beauty. Yes, on occasion physical beauty can win you the part, even if you are not as talented as another actor. Unfair? Sure, but so what? It happens.
After talent, the next most important things to have are a tossup. Because I'm an agent, I do believe an actor absolutely must have a great representative who is smart, savvy, caring, loyal, and connected. I also think that having a quality headshot and a respectable résumé are equally important. These are things the actor must have, with or without the agent. So take them seriously and give them the respect and weight they deserve.
I would absolutely take a meeting with a new face if he or she has a high-quality professional headshot and a clean résumé. If nothing else, at least it shows proactive behavior and a fierce attempt at working in this business.
Needless to say, they also need drive and determination!