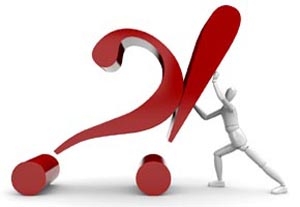 Lee Wallman
Wallman PR, Los Angeles
Publicity should be about publicizing the work of an artist. A good strategic publicity campaign would focus on building upon an actor's great performance, which would then create new professional opportunities.
Unfortunately, I think it's becoming more common for people seeking fame to hire a publicist to get them into events or on a red carpet, but I don't subscribe to that way of thinking. Personally, I don't know of any acting jobs that were earned by simply having your photo on photography websites.
I would advise actors to not hire a publicist until they have an important and visible project or role to promote—for example, a television series, studio film, or great indie film with festival dates or distribution lined up.

Susan L. Schulman
Susan L. Schulman Publicity, New York
Most of the actors that either come to me or that I'm directed to are on the verge of stardom. They've had several Broadway shows, but maybe they didn't have the leading role or the role that gets them attention. And then they come to me when they get that role and they want to capitalize on it. It isn't that they haven't been fabulous all along, but it's that they've got the right things in place to really show it.
My job—the real job of any publicist—is to remind people in the industry just how wonderful an actor is. People forget, especially if the actor hasn't gotten that high level of attention before. If they aren't at the level where they are the star, it's time to think about hiring someone when they get the role where that can change. That's where we come in: to turn the actor into the one who's the star, or the one they base the story on. We help change people's perception of who and what an actor is. Ultimately, it's about taking them to the next level if you can.
I'm kind of notorious for turning people down, because if I don't feel that it's the right moment for them, I won't take them on. I don't want to fail, for them or for me. I can be wrong, but I think I have a pretty good eye for when all of those things come together, and it has to be the right part to let that person shine and be seen. It's not about the size necessarily, but they have to have their moment.
Very often, especially in New York, the level of talent is so high that just to be cast is a high measure. We're presuming the talent, and the assumption going into any production is that the person cast in anything is gifted. But all the elements have to work together.
The reality is that it helps to have someone beating the drum for you. Actors can be wonderful artists, but they aren't so great at beating their own drum. The career itself is because of the talent. Publicists then bring the focus of people who might not have noticed that talent and call attention to how wonderful the actor is. It can be very helpful to have somebody who has your back.
Also, if it's a good press agent, it's a partnership. If I get a call, I might suggest or recommend or tell them what I think, but it's their choice about every opportunity and whether they want to do it. I give all the information I can and my opinion, but it's always their call, and I respect it. It's having their back. And it really helps to have someone guiding you through the whole thing and having an experienced person with your interests completely at heart.
Melody Korenbrot and Ziggy Kozlowski
Block Korenbrot PR, Los Angeles
When there is something that warrants bringing attention. If you're in a performance or have a job that merits investing in further exposure, a personal press agent can be very helpful.
If you have a project that will receive public exposure, you might want to bring attention specifically to yourself. A publicist cannot plant stories unless the project at hand is about to receive a public performance or airing or exposure of some sort. A publicist will not get you a job—that is the agent's responsibility. But a publicist will expose your work to the press and the public and help you get your next job.
You can really only consider all of this when you have the money. This is not meant as a facetious statement. You should have enough money to pay a qualified person to do a good job for you and meet with them. That is a practical concern that cannot be ignored.
Also, if you are in a project and you feel that you are being ignored, it's certainly worth thinking about hiring a publicist. If you are the fourth lead in a movie starring George Clooney, Morgan Freeman, and Meryl Streep, and you are the next person in line, you will, in fact, be ignored by the studio. You should hire a publicist to attend to your personal interests.