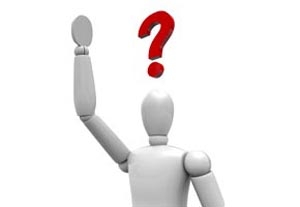 When is branding yourself a good idea?

Josselyne Herman-Saccio
Josselyne Herman & Associates, New York
I think that branding yourself is a great idea if you are very specific to begin with. Many actors are more versatile, so branding can pigeonhole them. If an actor is specific to comedy, then branding oneself on a résumé can be useful to the casting directors. However, in most cases actors may have a specialty but are able to do many things, so it is always good to have a less specific résumé for those roles that warrant it.
It is possible to have a comedy reel as well as a more dramatic reel. Overall, branding only really works if you are "brandable" to begin with. As an actor, you're marketing yourself as someone who can act, not as a brand, so in most cases branding is not really useful for an actor.
Branding is crucial when you are a host or expert. Then you must set yourself apart from other experts in that field: What credentials do you have? What makes you special? For instance, I represent a money expert who has created a persona called the "Happy Money Guy." That is an example of using branding in a smart and specific way.
Raquel Blackwood
3R Entertainment Group in association with Blackwood Company, Beverly Hills, Calif.
It is imperative for actors to brand themselves, especially those breaking into the business and those needing to gain momentum. Part of the business of being an actor is also being an entrepreneur promoting your product—you. Branding is an approach successfully used by A-list actors, musicians, politicians, TV hosts, and many others. Even agents and managers are grasping the idea that branding is beneficial in growing their business. I call this the "me only" approach: What do you have to offer that is unique?
Branding is beneficial for both the actor and the buyer (casting directors, directors, agents, managers, etc.). We as a culture buy certain brands because we know the promise behind that brand. For example, when we walk into an Apple Store, we know the quality we are getting. An actor should demonstrate that same brand promise. After you have demonstrated that your work ethic, talent, and attitude are dependable and of excellence, those in the industry will hire you again. You benefit greatly from becoming their go-to person. The buyers know what they're getting.
It is important to know your brand and be consistent in delivering that brand of you. This gains the trust of your agents, your manager, casting directors, and others you work with, in addition to your fans. It makes everyone's job easier, time-effective, and lucrative.
Linda Rohe
Coastal Entertainment Productions, New York
In today's competitive acting market, actors are trying to find a way to distinguish themselves from the competition. Many of my clients ask if branding themselves is really necessary. From a manager's point of view, we get so many unsolicited submissions that I need to see something different in a submission in order to consider looking through it.
I find that actors need to brand themselves in some form in order to get the attention they need. I'm never in favor of a performer trying to be someone he or she isn't, but I am in favor of using all means possible to market yourself. That includes websites, reels, post cards, Facebook, Twitter, etc. Marketing is, in many cases, a means to bring agents, managers, and talent together. A good actor knows how to bring interest to himself. It takes hard work, persistence, and originality to do it.
I think staying true to who you are, who you want to be, and how you want to be seen is important to consider when putting your branding techniques to work. You need to realize that the competition is tough. Branding yourself is a means to an end. Try to put yourself out there, and be sure it's a true imprint of how you want to be seen. You need to be sure you're communicating what makes you different and how you want to be seen. Once you do that, it's about getting your brand out there.

Marcello Robinson
The 777 Group, Los Angeles
Branding is not the best idea for kids, because they change and grow too quickly. However, I encourage actors who are over 21 to create a brand. When a potential new client contacts me, I ask for his or her website. If they don't have one, I request a link to MySpace or Facebook. Viewing these sites helps me determine how to brand them.
The actor's personality is the key to helping me create a brand. It's not only the pictures that are posted; it's also the Q&A section of the actor's profile and their status updates—for instance, if someone consistently posts amusing updates that tell me this person has a humorous side. If the updates are more serious, it suggests an actor with a more conservative side.
A professional website that includes the actor's headshots, résumé, and demo reel can help me in branding that actor. I recently took on an actor in his 40s who had done nothing except a couple of student films, which he put on his demo reel. On the basis of his vocal range—he could sound like a movie-trailer voice or a happy-go-lucky guy in a bar—and his round, Chef Boyardee appearance, I knew immediately I could brand him as a character actor. Similarly, an 18-year-old actor who was nonunion and had no experience sent me his webisodes. Because of his Midwestern guy-next-door looks, I could see him on an ABC Family show lineup. That was his brand, and I decided to represent him.
Branding helps actors get representation and maintain control over how casting directors perceive them.