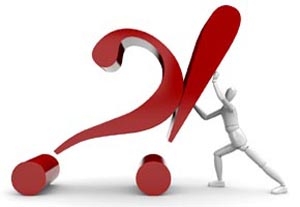 For whom do you recommend plastic surgery?
Lynda Bensky
Bensky Entertainment, Sherman Oaks, Calif.
I have no problem with plastic surgery—you can have remarkable results. But if you are under 24, turn the page. I think you are too young. Remember, everyone has body issues, and it begins around age 10. It's part of our human experience.
If you are considering it, I would hope that it's for something you have been thinking about for many years. Ask others close to you, family and friends, what they think, just to get an objective viewpoint. Then, finally, I would speak to your agent and manager. It may very well be that the nose you want to change has been helping to make you stand out in the pool of talent and in fact may be part of why you get in the door. Listen carefully to them.
Then I would get recommendations from people who were pleased with their doctors and meet with several of them to get a sense of trust and mastery. The most important piece of advice I can give if you have decided to commit to plastic surgery is: Less is best. If you do it right, you will do it like the actors who are smart, where you can't really tell.
Before I wrote this article, I went online and looked at celebrity photos. Please do the same. Check out the befores and afters—OMG! Not only do the actors look weird, but when I see them onscreen, I have a hard time concentrating on their acting because I'm distracted by their unnatural look. It's hard enough to make it in this business; please don't make the mistake of adding an obstacle that is permanent!
Karen L. Gunn
Soiree Fair Inc. Talent & Literary Management, Montclair, N.J.
If you've been injured in an accident that renders you practically unrecognizable, then you should have the option to go through the medical restoration of your former physical features. Models whose stock-in-trade is their beauty should have the right to invest in their careers, which includes some nip and tuck.
I don't recommend plastic surgery for anyone who isn't comfortable with their talents as a performer. I'm not trying to press the politically correct button here. It's just that plastic surgery serves no purpose for the consummate actor who is comfortable in his or her own skin. The sands of time are inevitably going to wreak havoc on us all, but the talent that stays in the game keeps cleverly transitioning and making age a nonissue. They keep making statements with their performances. As a manager who also represents writers, it's important to me to motivate the writer to write the perfect roles for the right actors and the actors to make the roles their own.
We are all born with imperfections, and given the advancements in technology and cosmetics, we are able to camouflage them for performances. It's all about putting on a show. To know that your imperfections are there is a part of who you are and what shapes your being. Brilliant actors know how to embrace who they are and not the image they project. There's nothing worse than an actor high on Botox. Talent is mightier than the scalpel.
Brian Funnagan
Brian Funnagan Management, Los Angeles
Discontent is a singularly American characteristic. It brought us here from other countries and motivated us to build railroads and cars and the roads on which to drive them. We changed the face of America with projects like the Hoover Dam and the Golden Gate Bridge. Then we turned our attention to the face in the mirror and sought to change it with plastic surgery.
Actor Jennifer Julian states, "Many become addicted to this perpetual quest for perfection. It can lead to the kind of tragedy that befell Michael Jackson. The entertainment industry created and perpetuates this myth of an idealized self. There is a place for reconstructive surgery, to help victims of accidents, birth defects, etc., but it shouldn't be used as a substitute for character-based self-esteem."
Dr. Kim Telesh, a clinical psychologist, adds, "A therapist's role is not to recommend but to assist their clients in exploring their own feelings about surgery. Through that process, the client comes to his or her own decision. This process could reveal deep feelings about identity, acceptance, and socialization. For example, females experience more pressure in this culture to have an ideal image and are taught that women are useless unless they are youthful in face and body."
Plastic surgery is a double-edged sword. It can make you look and feel younger, but it can also exact a horrific price. Your search for the fountain of youth just might lead to an ugly encounter with your doppelgänger.
Matthew Sullivan
Sullivan Talent Group, New York
The desire to change one's looks has been in our culture for decades and decades, and the explosion of pop culture and new media has only exacerbated people's obsession with and insecurity about their appearance.
First off, I believe that all humans should be true to themselves and that what other people think of you should not be of concern. If plastic surgery is for you, then it is your choice and you have the right to make it. And it's also your choice not to have it, regardless of what others think.
But plastic surgery seems to have gone over the top in the entertainment industry. It is on the verge of dehumanizing actors, and it affects the way we view our entertainment. We expect actors to look perfect and don't like it when their appearance is natural. I find that scary. I am drawn to actors who are able to portray real characters, with all their physical nooks and crannies intact. For the most part, that is not the prevailing view, though at the moment there is some backlash, at least among some artists, against our obsession with plastic surgery.
Still, there are times when it does benefit an actor to have some small procedure like a nose job. But chasing the youth serum is a slippery slope.