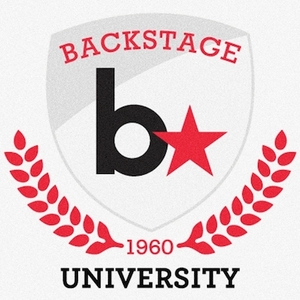 Acting, singing, headshots, and audiobook recording are all covered next week at Backstage University.
We are excited to bring in some first-time guests along with some returning favorites.
Backstage University is starting off the week with an agent seminar with Jed Abrahams. Abrahams is an agent at KMR & Associates where he runs the legit department. After an industry Q&A, Abrahams will be meeting with actors, seeing two short contrasting songs, and providing feedback.
On Tuesday we have first-time guest Adrienne Stern of Adrienne Stern Casting. Stern will be teaching an on-camera intensive in which she will be assigning sides to each actor and working with them on camera to help guide their technique. Afterwards, each actor's footage will be uploaded to their account for review.
On Wednesday, we have a special class with Lauren Toub Photography. Toub will be teaching actors how to get the most out of their headshot session, regardless of the photographer. She will also have her equipment on hand to give examples of shots that work and shots that don't.
Lastly, on Thursday, we have the start of our four-week audiobook recording class with industry luminary Johnny Heller. Heller will be working with actors in a professional recording booth to teach them the techniques needed to book work in this often overlooked field for actors.
Don't miss out on these great opportunities being offered by Backstage University!
And read more about Backstage University here!