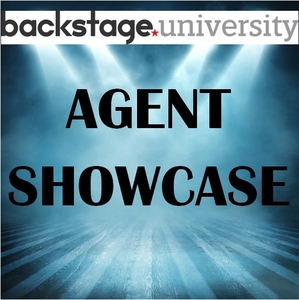 Back by popular demand, Backstage is bringing back its very popular actor showcase. A small group of actors will be teamed up with a Broadway casting director and a professional manager for three weeks of coaching before they meet and perform for five different agents in one night! This intense and possibly career-changing event is only made available to 10 actors.
The first coach is casting director Benton Whitley of Duncan Stewart and Company. Benton is the current casting director for the smash hit "Pippin" on Broadway. He will be coaching you through your material and helping you get the most out of your performance.
We also have manager Harold Lewter of Cyd LeVin & Associates. Lewter will be working with actors on the business side, teaching them how to properly interview with representation, and making sure everyone is bringing the best version of themselves to the agent interview.
Perhaps the most exciting element to the four-week course is the lineup of agents who will be taking part. Backstage University is bringing in Elizabeth Wiedersiem from Gersh, Nicole Wichinsky from DGRW, Craig Holzberg from Avalon Artists Agency, Danny Prather from Talent House, and Margaret Emory of SW Artists.
Actors will have the opportunity to perform two different pieces—either monologues or songs—for the panel of agents. After a quick break, they will meet with each agent individually to discuss their work and where they are going in the industry.
This opportunity has a very limited availability, and is only for professional actors. Anyone who is ready to move their career forward can learn more about the event here.
And read more about Backstage University here!