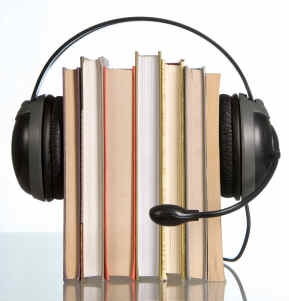 Backstage University is thrilled to welcome back audiobook recording luminary Johnny Heller for a four-week course in this often overlooked actor-friendly industry.
Audiobook narration is an organic acting experience where the actor must tell the story and share the author's truth. Unlike commercials or industrial voiceovers, it requires stamina, commitment to choices, and a deep collaboration with an unknown author and an unseen audience. And there is no person more qualified to teach these skills than Johnny Heller.
Heller is an award-winning actor and teacher with over 25 years of experience in the industry. He has narrated nearly 500 titles, working in almost every genre. Heller is a 2005 and 2009 Audie Award winner (the Oscars of audiobooks), a 2014 nominee for best male narrator, a double nominee in 2012, and was named a best voice of 2008–2011. Additionally, Heller is a Publishers Weekly Listen Up Award winner 2008–2013, a winner of over 20 Earphone Awards, and Audiofile Magazine named Heller one of the top 50 voices of the 20th Century.
Actors will be working with Heller and a sound engineer in a professional recording booth each week throughout the course. At the end of each class, actors will receive an mp3 of their work so they can go over it and learn from hearing their own voices.
Heller's class always sells out do to its very limited availability, but Backstage University is offering a special $50 discount on the class when you sign up with promo code MICROPHONE.
To see more details on this class click here.
And read more about Backstage University here!