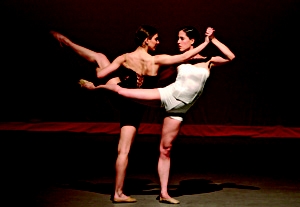 As part of our Spotlight on Dance, here is a list of dance schools in Los Angeles and New York City.
Each listing includes the school's specialties as well as their location and contact info. If you would like to suggest additional schools for future editions of this list, please email backstage@backstage.com.
LOS ANGELES
3rd Street Dance, 8558 W. Third St., Los Angeles, CA 90048, 310-275-4683, thirdstreetdance@aol.com; www.3rdstreetdance.com; Over 20 years in Los Angeles. Private lessons also available. Ballroom, Latin
The Academy of Dance and Performing Arts, 5700 Corsa Ave., Ste. 106, Westlake Village, CA 91362, 818-889-1515, academyofdance@sbcglobal.net; www.academyofdance.us; Pre-school to professional. Also has competition squad. 30 years in Los Angeles. Ballet, Jazz, Tap, Lyrical, Hip-Hop, Musical Theatre.
Academy of Music and Dance, 72 W. Bellevue Drive, Pasadena, CA 91105, 626-768-2614, contact@pasadenadanceclasses.com; www.pasadenadanceclasses.com; Offers dance classes, music lessons, voice and theatre for ages 1 1/2 through adult, emphasizing small class sizes. Features live video feed into all classes. Also mommy-and-me classes. Other location: 3858 E. Colorado Blvd., Ste. 200, Pasadena, CA 91107, 626-795-0055. Ballet, Jazz, Tap, Lyrical, Modern, Musical Theatre.
Agoura Hills Dance and Performing Arts Center, 5015 Cornell Rd., Agoura Hills, CA 91301, 818-991-8883, agouradanc@aol.com; www.agouradance.com; Pre-dance to professional. All ages. Ballet, Jazz, Tap, Lyrical, Hip-Hop, Musical Theatre.
Alohi's Polynesian Dance Studio, 10707 La Mirada Blvd., Whittier, CA 90604, 562-693-2211, alohis@aol.com; www.alohis.com; Offers a variety of authentic island dances, consisting mainly of Tahitian and Hawaiian. Ages 3 and up as well as beginner classes for adults. Ongoing enrollment. Jazz, Polynesian
Anaheim School of Ballet, 280 E. Lincoln Ave., Anaheim, CA 92805, 714-520-0904, info@anaheimballet.org; www.anaheimballet.org; The resident ballet company of Anaheim. Pre-dance to professional. Offers an educational outreach and scholarship program. Ballet, Jazz, Tap, Hip-Hop,
Anisa's School of Dance, 14252 Ventura Blvd., Sherman Oaks, CA 91423, 818-908-8008, anisa@anisadance.com; www.anisadance.com; Wide variety of dance and fitness classes. All ages. Also a ""parent and me"" class. Ballet, Jazz, Tap, Latin, Modern, Hip-Hop, Belly Dance, Hula
The Arte Flamenco Dance Theatre & Dance School, 230 W. Main St., Alhambra, CA 91801, 626-458-1234, arteflamenco@earthlink.net; www.clarita-arteflamenco.com; All dance forms from basic to professional. Specializes in Flamenco. Ages 3 to adult. Workshops taught by international performing artists, after school programs, and professional performance opportunities are available. Ballet, Jazz, Tap, Latin, Hip-Hop, Polynesian
Arthur Murray Dance Studios, 262 N. Beverly Drive, Beverly Hills, CA 90210, 310-274-8867, www.arthurmurray.com; Private, class, and practice lessons. Other locations include: 231 1/2 N. Brand Blvd., Glendale, CA 91203, 818-242-5672; 5199 E. Pacific Coast Hwy. Ste. 100B, Long Beach, CA 90804, 562-986-4496; 4633 Van Nuys Blvd, Sherman Oaks, CA 91403, 818-783-2623. Ballroom, Latin
Athletic Garage, 121 Waverly Ave., Pasadena, CA 91105, 626-229-9769, athleticgarage@aol.com; www.athleticgarage.com; Dance and fitness classes, mostly for adults and teens, with hip-hop classes for kids. Ballet, Jazz, Tap, Latin, Modern, Contemporary, Hip-Hop, House, Afro Latin
Ballet Arts School of Dance, 31308 Via Colinas, Ste. 101, Westlake Village, CA 91362, 805-495-7940, robin@balletarts.org; www.balletarts.org; Founded in 1962. Emphasis on dance as a performing art. Formed the Conejo Civic Ballet Company. Ballet, Jazz, Tap, Modern, Hip-Hop
Ballroom Dance Academy, 817 N. Highland Ave., Los Angeles, CA 90036, 323-467-0825, michael@ballroomdanceacademy.com; www.ballroomdanceacademy.com; Offers group classes as well as private dance lessons, choreography for wedding couples, dance parties, and entertainment for corporate events and private parties. Ballroom, Latin
BeSpun, 5176 Santa Monica Blvd., Los Angeles, CA 90029, 323-665-5856, www.bespun.com; Female owned and operated fitness studio featuring pole dance and Angela's Joyride a dance type workout on an indoor cycling bike.-Group, private classes, pole parties, and workshops available. Pole Dance, Fitness
California Dance Academy, 9759 Mason Ave., Chatsworth, CA 91311, 818-341-0525, www.californiadanceacademy.com; Introductory through professional-level. First class is always free. Ballet, Jazz, Tap, Ballroom, Modern, Hip-Hop
California Dance Arts & California Contemporary Ballet, 4490 Cornishon Ave., Ste. 6, La Canada, CA 91011, 818-790-7924, info@caldancearts.com; www.dancenowacademy.com; Specializing in classical and contemporary ballet, but also has adult, children, fitness, and elective classes. Also a summer program and a Career Preparatory Training Division for serious dancers. Ballet, Jazz, Contemporary, Modern, Lyrical, Hip-Hop
City Ballet of Los Angeles School, 152 W. 11th St., Los Angeles, CA 90015, 323-292-1932, cblaschool@cityballetofla.org; www.cityballetofla.org/theschoolb.html; Mission is to sustain a dance institution that reflects the economic and racial diversity of LA. Work is a mixture of classical and contemporary. Tours with an urban outreach program and has a full scholarship program. Ballet, Modern, Dance History, World Dance
The Classical Ballet School, Studio 9, 5920 Shoup Ave., Woodland Hills, CA 91367, 818-610-1091, info@classicalballet.com; www.classicalballet.com; Trains dancers in own teaching method based on Cecchetti method. Private and targeted sessions available as well as group classes from child to adult. Ballet, Jazz, Tap, Latin, Modern, Hip-Hop, Musical Theatre
Conjuctive Points Dance Center, 3631 Hayden Ave., Culver City, CA 90232, 310-836-3962, cpdance@earthlink.net; www.culvercity.com/dance/index.html; Beginner to professional. Pre-dance to adult. Ballet, Jazz, Tap, Ballroom, Latin, Modern
Creation Station, 10746 Jefferson Blvd., Culver City, CA 90230, 310-839-8999, culvercity1@creationstationdance.com; www.creationstationculvercity.com; Classes reflect commitment to promoting high self-esteem. Creative dance and movement program for toddlers to teens. Other CA location: 6490 Platt Ave., West Hills, CA, 91307, 818-883-8999, westhills3@creationstationdance.com; www.creationstationwesthills.com; Ballet, Jazz, Tap, Contemporary, Lyrical, Cheerleading, Musical Theatre
Crenshaw Yoga and Dance, 5426 Crenshaw Blvd., Los Angeles, CA 90043, 323-294-7148, crenshawyoga@gmail.com; www.crenshawyogaanddance.org; Yoga, dance, and nutrition education. Ballroom, Modern, African, Afro-Caribbean, Burlesque Ballet
Dance562, 4146 Elm Ave., Ste. 5, Long Beach, CA 90807, 562-417-6112, amandabhanson@gmail.com; www.dance562.com; Partner dance instruction and wedding first dance instruction in Long Beach and surrounding communities. First lesson free. Ballroom, Latin
Dance Alive, 865 Via de la Paz, Ste. 196, Pacific Palisades, CA 90272, 310-454-5335, office@dancealive.com; www.dancealive.com; New system that focuses on "ultimate life fitness." Trains body, emotions, and mind to work as a healthy team. Movement
Dance Arts Academy, 731 S. La Brea Ave., Los Angeles, CA 90036, 323-932-6230, info@danceartsacademy.com; www.danceartsacademy.com; Professional training in all dance disciplines. Also offers workshops and master classes. Ballet, Jazz, tap, Latin, Modern, West African, Movement, Irish Step
Dance Dimensions Performing Arts Center, Westfield Promenade, 6100 Topanga Canyon Blvd., Woodland Hills, CA 91367, 818-999-3262, www.mydancedimensions.com; Full-service studio offering classes for children, teens, and adults. Outreach program performs throughout the year. Two recitals a year. Summer and winter camps during school breaks. Ballet, Jazz, Tap, Latin, Contemporary, Hip-Hop, Broadway, African, Belly Dance, Bollywood
The Dance Doctor Studio, 1440 Fourth St., Santa Monica, CA 90401, 310-459-2264, johncassese@dancedoctor.com; www.dancedoctor.com; Specializes in wedding dance preparation. Jazz, Ballroom, Latin, Hip-Hop, Country, Belly Dance
The Dance Factory School of Performing Arts, 28901 S. Western Ave., Ste. 113, Rancho Palos Verdes, CA 90274, 310-519-3600, dancefctry@aol.com; www.dance-factory.com; Family oriented, positive atmosphere. Classes for the beginner through the national champion company dancer, child through adult. Yearly recital and competive dance team. Ballet, Jazz, Tap, Ballroom, Lyrical, Hip-Hop, Musical Theatre, Acrobatics
The Dance Family Studio, 25 N. Allen Ave., Pasadena, CA 91106, 800-363-0306, info@thedancefamily.com; www.thedancefamily.com; Founders, Francisco and Stacey Martinez, head the California Ballroom Teachers Academy. Classes, boot camps, teacher training, cruises. Ballroom, Latin
Dance Forever Studio, 1611 S. Catalina Ave., Ste. L30, Redondo Beach, CA 90277, 310-540-6285, info@danceforeverstudio.com; www.danceforever.org; Specializes in children, offers jazz and hip-hop to ages 3 and up. Ballet, Jazz, Tap, Contemporary, Lyrical, Hip-Hop
Dance Garden LA, 3407 Glendale Blvd., Los Angeles, CA 90039, 323-660-4556, zahra@aol.com; www.dancegardenla.com; Diverse dance forms for a diverse group of people. Specializes in Middle Eastern Belly Dance. Classes for all level and ages. Latin, Belly Dance, Afro-Brazilian, Persian, Bollywood
Dance in Motion, 22776 Ventura Blvd., Ste. B, Woodland Hills, CA 91364, 818-222-2085, dim_dancestudio@yahoo.com; www.danceinmotion.net; Classes, summer camp, dance team, wedding dance prep. Two recitals a year. Ballet, Jazz, Tap, Ballroom, Latin, Hip-Hop, Belly Dance, Fitness
Dance of the Devine, 2611 Beach Ave., Venice, CA 90291, 310-781-0763, goddessrevival@gmail.com; www.danceofthedivine.org; Belly dancer Jacqui Lalita, known for her passion and playfulness, leads weekly classes to uplift and inspire. Belly Dance
Diamond Dance Academy, 24825 S. Western Ave., Lomita, CA 90717, 310-530-3400, www.diamonddanceacademy.com; Classes for ages 2 to 18. Ballet, Jazz, Lyrical, Hip-Hop, Movement
Esencia Flamenca Dance Company and School, 324 Redondo Ave., Long Beach, CA 90814, 562-761-1618, www.1esencia.com; Nonprofit dance company focused on promoting the art of flamenco dance and music. Latin
Elite Dance Studios, 29457 The Old Road, Castaic, CA 91384, 661-295-7774, info@elitedancestudios.net; www.elitedancestudios.net; Classes for all ages and levels. First class free. Professional performance team and competition team. Ballet, Jazz, Tap, Hip-Hop
Fusion Studios: Dance Art Music, 22236 Palos Verdes Blvd., Torrance, CA 90505, 310-540-6401, fusion_studios@yahoo.com; www.fsdam.com; Classes for adults and children. Has annual recital, choreographer showcase, glee club, art and music classes, and a dance team. Ballet, Jazz, Tap, Hip-Hop, Acrobatics, Movement
Garri Dance Studio, 3715 W. Magnolia Blvd., Burbank, CA 91505, 818-846-4390, info@garridance.com; www.garridance.com; Established in 1958. Dance, acting, and music lessons. Ages 2 years to adult. Ballet, Jazz, Tap, Contemporary, Hip-Hop, Musical Theatre, Hula
Genie Nakano, 12627 Manor Drive, Hawthorne, CA 90250, 310-644-1186, genieyogini@yahoo.com; www.genieyogini.com; Genie Nakano teaches Middle Eastern style dances and yoga. Belly Dance, Bollywood
Heartbeat House Dance Workout Studio, 3141 Glendale Blvd., Los Angeles, CA 90039, 323-669-2821, heartbeathouse@gmail.com; www.heartbeathouse.com; A dance workout studio offering an eclectic mix of ethnic, non-ethnic, traditional dance, fitness, yoga, martial arts, and kids classes. Ballet, Jazz, Latin, Hip-Hop, African
Hermosa School of Dance & Music, 1151 Aviation Blvd., Hermosa Beach, CA 90254, 310-318-6260, www.schoolofdanceandmusic.com; Music and dance classes. Preschool to Adult. Also a competition dance team. Other location: 633 N. Pacific Coast Highway, Redondo Beach, CA 90277. Ballet, Jazz, Tap, Ballroom, Latin, Hip-Hop
Halau Hula a Kawika laua'o Leinani, 944 N. Diamond Bar Blvd., Diamond Bar, CA 91765, 909-396-4775, www.kawikaleinani.com; Professional, authentic Polynesian dance troupe that performs songs and dances from Hawaii, Tahiti, Samoa, New Zealand, Tonga. Hula
Hollywood Dance Center, 817 N. Highland Ave., Hollywood, CA 90038, 323-467-0825, www.hollywooddancecenter.com; Ages 4 and up. Ballet, Jazz, Tap, Ballroom, Latin, African, Bellydance, Irish Dance
Hollywood Dance Company, 6755 Hollywood Blvd., 2nd Fl. Hollywood, CA 90028, 323-463-8865, info@idahollywood.com; www.hollywooddancecompany.com; Rick Heiman teaches an advanced contemporary class, Limon/Horton based, with an emphasis on flow, musicality and moving with power. Dancers for future performance projects may be recruited from classes. Contemporary
International Dance Academy of Hollywood, 6755 Hollywood Blvd., 2nd Fl. Hollywood, CA 90028, 323-463-8865, info@idahollywood.com; www.idahollywood.com; Classes, workshops, and a summer intensive. Ballet, Jazz, Ballroom, Latin, Modern, Belly Dancing, Bollywood
Isabelle's Dance Academy, 1334 Lincoln Blvd., Santa Monica, CA 90401, 310-392-3493, questionsforisabellesalsa@yahoo.com; www.isabellesalsa.com; Specializes in salsa, argentine tango, and fitness pole dancing classes. Latin, Pole Dance
Katnap Dance Center, 12932 Venice Blvd., Los Angeles, CA 90066, 310-306-7069, info@katnapdance.com; www.katnapdance.com; Beginner through professional levels, special children's program, exercise and fitness stretch. Ballet, Jazz, Tap, Latin, Modern, Hip-Hop
Kumaras Center for the Arts & Etiquette, 1616 W. Magnolia Blvd., Burbank, CA 91506, 818-848-9333, kumarascenter@aol.com; www.kumarasarts.com; Dance, fitness, energy, kids classes, workshops, wedding and quinceanera prep, etiquette and summer camp classes. Ballet, Jazz, Latin, Hip-Hop
L.A. Dance Experience, 1941 Westwood Blvd., Los Angeles, CA 90025, 310-475-1878, ladanceexperience@verizon.net; www.ladanceexperience.com; All levels. Wedding dance prep. Parties and workshops. Ballroom, Latin
Let's Dance L.A. 17 S. First St., Alhambra, CA 91801, 626-227-2572, www.letsdancela.com; Flexible program, pay as you go, special events, Ballroom, Latin
Long Beach Ballet Arts Center, 1122 E. Wardlow Road, Long Beach, CA 90807, 562-426-4112, admin@longbeachballet.com; www.longbeachballet.com; Comprehensive classical ballet program includes a children's division, adult division, a professional academy, and a performing company. Ballet, Contemporary
Long Beach Dance Centre, 5107 E. Ocean Blvd., Long Beach, CA 90803, 562-438-1557, www.lbdance.com; Classes, parties, private lessons, wedding dance prep. Ballroom, Latin, Hula
Los Altos Dance Center, 5531 E. Spring St., Long Beach, CA 90808, 562-429-7486, losaltosdance@aol.com; www.losaltosdance.com; Classes for ages 3 to adult. Recital. Ballet, Jazz, Tap, Hip-Hop
Los Angeles Ballet Academy, 18138 Sherman Way, Reseda, CA 91335, 818-780-6126, andreaparis@laballet.com; www.theatricsdance.com; Classes from preschool to adult. Strength building, flexibility, focus, creativity, and love of movement for boys and girls. Ballet, Jazz, Contemporary, Modern, Hip-Hop
Los Angeles Ballet School, 11755 Exposition Blvd., Los Angeles, CA 90064, 310-488-8890, info@losangelesballetschool.org; www.losangelesballetschool.com; Beginner, intermediate, and advanced students, ages 7 to 19. Also classes in variations, repertoire, pilates, and men's technique. Ballet, Jazz
Los Angeles Steppers Connection, 159 N. Market St., Inglewood, CA 90301, 310-895-5712, terance@mylasc.com; www.mylasc.com; Chicago style stepping. Classes taught by experienced, patient instructors who have fun while teaching the class. Students learn at their own pace. Ballroom, Latin, Stepping
Lumina Academy of Pasadena, 1054 N. Allen Ave., Pasadena, CA 91104, 646-296-2812, luminaacademy@earthlink.net; www.luminaacademy.com; Teaches cultural dances from all over the world taught by instructors from different countries who want to share their native culture. Ballet, Latin, Belly Dance, Country Line Dance
Media Dance Center, 237 E. Palm Ave., Burbank, CA 91502, 818-972-9692, jogeegirl@yahoo.com; www.mediadancecentre.net; Carries the traditions of classical Russian ballet for three generations. Rooted in a 75-year legacy of Ballet Russe de Monte Carlo and Pacific Ballet Theatre. Ballet, Jazz, Tap, Latin, Modern, Hip-Hop
Millennium Dance Complex, 5113 Lankershim Blvd., North Hollywood, CA 91601, 818-753-5081, mdcdance@gmail.com; millenniumdancecomplex.com; Professional dance center catering to the artistic community of the greater L.A. area. All levels, children to adult. Weekly master classes. Ballet, Jazz, Tap, Contemporary, Hip-Hop
MNR Dance Factory, 11606 San Vicente Blvd., Los Angeles, CA 90049, 310-826-4554, mnrdance@me.com; www.mnrdancefactory.com; A place for dancers and their families to "grow up." Also a dance team, mommy-and-me classes, and a summer intensive. Ballet, Jazz, Tap, Modern, Hip-Hop, Musical Theatre
Marat Daukayev School of Ballet, 731 S. La Brea Ave., Los Angeles, CA 90036, 323-965-0333, information@maratdaukayev.com; www.maratdaukayev.com; Serious ballet training for girls and boys in the St. Petersburg style. Ballet, Movement
Ography Dance Studio, 6767 W. Sunset Blvd., Ste. 15, Hollywood, CA 90028, 323-957-1515, studio@ographydance.com; www.chopperdanceblog.com; Open classes for beginners to advanced students. Hip-Hop
Pacific Arts Ballet, 10604 W. Pico Blvd., Los Angeles, CA 90064, 310-384-4921, info@pacificartsballet.com; www.pacificartsballet.com; Ballet and creative movement in the young children's program. Ballet for students 5 years and up in the academy program. Uses the newly developed ABT curriculum. Flamenco also offered. Ballet, Latin
Pacific Studio for Dance, 1123 N. Pacific Ave., Glendale, CA 91202, 818-240-2393, info@pacificstudiodance.com; www.pacificstudiodance.com; All levels, pre-school through adult. Also offers workshops and classes in guy-tech. Performance in annual concerts, National Dance Week celebrations. Ballet, Jazz, Tap, Hip-Hop
Palos Verdes Ballet, 26 A Peninsula Center, Rolling Hills Estates, CA 90274, 310-377-6663, pauaja@aol.com; www.palosverdesballet.org; All levels. Company opportunities. Adult division. Also offers pas de deux classes. Instruction by guest and master teachers as well as regular staff. Ballet
Peninsula School of Performing Arts, 2325 Palos Verdes Drive W., Palos Verdes, CA 90274, 310-375-1398, info@pspadance.com; www.pspadance.com; Classes and workshops for adults and children. Other location: 700 Silver Spur Rd., Rolling Hills Estates, CA 90274. Ballet, Jazz, Tap, Latin, Acrobatics
Penny Lane Dance Academy, La Reina Place, 14622 Ventura Blvd., Ste. 204, Sherman Oaks, CA 91403, 818-981-1414, pennylanedance@sbcglobal.net; www.pennylanedance.com; Variety of class formats for different ages. Also offers mommy-and-me classes, pop idol classes, pilates, adult classes, and classes for boys. Ballet, Jazz, Tap, Hip-Hop, Musical Theatre
Pole Position Fitness, 3100 E. Willow St., Long Beach, CA 90755, 526-930-1223, polepositionfitness@yahoo.com; www.polepositionfitness.com; Pole and chair dance lessons on a weekly basis. Classes are extremely flexible. Pole Dance
Private Ballet Los Angeles, 323-839-5631, micornell@gmail.com; www.privateballetla.com; Weekly group classes and private coaching available at various studio spaces in West Hollywood with director/choreographer Michael Cornell. Ballet, Contemporary
Rosalba Belly Dancer, 9854 National Blvd., Ste. 347, Los Angeles, CA 90034, 310-993-0250, dancersmart@yahoo.com; www.rosalbabellydance.com; Rosalba teaches and performs at various concerts, weddings, and corporate events. Belly Dance
Santa Monica Hip-Hop Dance, 2901 Ocean Park Blvd., Santa Monica, CA 90405, 310-636-8088, hiphoplisa@yahoo.com; www.hiphopdancer.com; Classes with Lisa Kellogg combine hip-hop with pop and street dance. Hip-Hop
A Step in Time School of Dance, 4505 Las Virgenes Road, Ste. 102, Calabasas, CA 91302, 818-880-8152, info@astepintimedance.com; www.astepintimedance.com; Well-rounded education for all ages in the American Ballet Theatre curriculum. Ballet, Jazz, Tap, Hip-Hop, Acrobatics
Tango Academy of Pasadena, 57 Palmetto Drive, Pasadena, CA 91105, 626-584-0774, tangoacademy@gmail.com; www.tangoacademypasadena.com; Authentic Argentine Tango instruction taught exclusively by Argentine instructors. Latin
Tap Academy Dance Classes & Studio Rentals, 1334 Lincoln Blvd., Santa Monica, CA 90401, 310-828-4904, chanbw@netzero.com; www.tapacademy.bizland.com; Committed to teach the original American art form of tap. Tap, Latin, Belly Dance
Time 4 Class, 9713 Lurline Ave., Chatsworth, CA 91311, 818-700-1756, sandy@t4cstudio.com; www.t4cstudio.com; Dance and fitness studio that offers dance classes for ages 3 to adult and fitness classes for teens and adults. Ballet, Jazz, Tap, Hip-Hop, Musical Theatre
West Adams Studios, 1879 W. Adams Blvd., Los Angeles, CA 90018, 310-938-9927, westadamsstudios@yahoo.com; www.westadamsstudios.com; Dance, fitness, and music classes. Ballet, Jazz, Ballroom, Latin, Modern, Hip-Hop, Belly Dance, Burlesque
Westside School of Ballet, 1709 Stewart St., Santa Monica, CA 90404, 310-828-2018, westsideballet@verizon.net; www.westsideballet.com; Training in classical ballet for all ages and levels of dancers. Ballet
NEW YORK
Alvin Ailey American Dance Theatre, Joan Weill Center for Dance, 405 W. 55th St., New York, NY 10019, 212-405-9000, www.alvinailey.org; Founded in 1958 by Alvin Ailey and a group of young African-American modern dancers. Today, led by Artistic Director Judith Jamison, the company is one of the most acclaimed international ambassadors of American culture, promoting the uniqueness of the African-American cultural experience and the preservation and enrichment of American modern dance. Private and group classes available. Ballet, Jazz, Tap, Latin, Modern, Hip-Hop, Horton, West African, Afro-Caribbean
American Ballet Theatre, 890 Broadway, New York, NY 10003, 212-477-3030, www.abt.org; One of the world's most revered and innovative dance companies. Training combines scientific principles with elements from the classic French, Italian, and Russian schools. Ballet
Ballet Hispanico School of Dance, 167 W. 89th St., New York, NY 10024-1901, 212-362-6710, info@ballethispanico.org; www.ballethispanico.org; Classes for ages 2 through adult. Focused on exploring, preserving, and expanding the passion and joyous theatricality of Latino dance through the work in its three core divisions: the Company, the School of Dance, and Primeros Pasos. Ballet, Jazz, Ballroom, Latin, Hip-Hop, Afro Caribbean, Spanish 
Broadway Dance Center, 322 W. 45th St., 3rd Fl. New York, NY 10019, 212-582-9304, info@bwydance.com; www.bwydance.com; Over 200 different classes weekly in a 23,000-square-foot state-of-the art facility, more than 80 members of the faculty. Classes, programs, and workshops for all ages. Ballet, Jazz, Tap, Hip-Hop, Theater, African, Belly Dance
Capoeira Angola Center of Mestre Joao Grande, 104 W. 14th St., 3rd Fl. New York, NY 10011, 212-989-6975, info@joaogrande.org; www.joaogrande.org; Classes and workshops in an ancient African martial art and dance. Capoeira Angola
Corvino Ballet, 451 W. 50th St., New York, NY 10019, 212-247-2564, ecdoesit3@att.net; www.corvinoballet.org; Classes, workshops, and a company. Ballet
Dance Center of New Amsterdam, 280 Broadway, New York, NY 10007, 212-625-8369, www.dnadance.org; Open, ongoing classes, beginner through professional levels. Ballet, Jazz, Contemporary, Modern, Hip-Hop
DanceSport-Paul Pellicoro, 22 W. 34th St., New York, NY 10001, 212-307-1111, help@dancesport.com; www.dancesport.com; New York's largest Latin and Ballroom studio. Private lessons, group classes, nightly practice dance parties. All levels, all ages. Ballroom, Latin
Dance Theatre of Harlem, 466 W. 152nd St., New York, NY 10031-1814, 212-690-2800, www.dancetheatreofharlem.org; A cultural, social, and educational institution committed to providing young people of diverse backgrounds with an opportunity to receive training in classical ballet and the allied arts. Company, ensemble, school program, adult program, education and outreach program. Ballet, Jazz, Tap, Latin, Modern, African, Irish Step
Dance Manhattan, 39 W. 19th St., 5th Floor, New York, NY 10011, 212-807-0802, info@dancemanhattan.com; www.dancemanhattan.com; Private lessons, group classes, one-day crash courses and workshops, wedding lessons. Ballroom, Latin
Fred Astaire Dance Studio, 174 W. 72nd St., New York, NY 10023, 212-595-3200, www.fredastaireny.com; Other locations in Manhattan: 303 E. 43rd St., 212-697-6535 and 328 E. 61st St., 212-209-2410. Dance socially, dance for your wedding, dance competitively. Ballroom, Latin
Haila Strauss Dance, 212-388-7967, www.danceforactorsandsingers.com; Special dance workshop for actors and singers, audition preparation, private instruction, basic dance for teens. Ballet, Jazz, Musical Theatre
Harkness Dance Center, 92nd Street Y, 1395 Lexington Ave., New York, NY 10128, 212-415-5500, www.92y.org/harkness, A historic home of modern dance celebrating its 75th year. Classes for all ages and levels, dance therapy, a dance education laboratory, social dance parties, and a dance festival. Ballet, Jazz, Tap, Ballroom, Latin, Modern, Hip-Hop, Belly Dance, Afro Caribbean, Middle Eastern
Isadora Duncan Dance Foundation, 141 W. 26th St., 3rd Fl. New York, NY 10001, 212-691-5040, info@isadoraduncan.org; www.isadoraduncan.org; Company performs Isadora Duncan's repertoire. Offers certification programs, teacher training, classes, and workshops for children through professional levels. Modern
Joffrey Ballet School, 434 Avenue of the Americas, New York, NY 10011, 212-254-8520, joffrey@joffreyballetschool.com; www.joffreyballetschool.com; Founded in 1953 to develop and train professional dancers. Only school in NYC that includes serious training in both classical and contemporary ballet. Also has child and adult programs. Ballet, Contemporary, Modern
Jose Limon Institute, 890 Broadway, 6th Fl., New York, NY 10003, 212-777-3353, info@limon.org; www.limon.org; Rich in movement dynamics, expression, and musicality, studying the legacy of Doris Humphrey and Jose Limon. Professional studies, summer programs, workshops. Ballet, Contemporary, Modern
Manhattan Movement and Arts Center, 248 W. 60th St., New York, NY 10023, 212-787-1178, info@manhattanmovement.com; www.manhattanmovement.com; Adult open classes in all dance disciplines as well as fitness; a children's program of dance, movement and rhythm, fitness, music, art and martial arts for ages 6 weeks to 16 years; dance workshops and performances. Has a 160-seat theater and is the home of the Manhattan Youth Ballet. Ballet, Jazz, Tap, Contemporary, Hip-Hop, Musical Theatre, Egyptian
Martha Graham Center of Contemporary Dance, 316 E. 63rd St., New York, NY 10065, 212-838-5886, info@marthagraham.org; www.marthagraham.org/center; Longest continuously operating school of dance in America. Classes taught by faculty who worked with Martha Graham and who are or have been members of the Martha Graham Dance Company. Professional training, independent program, open classes for pro and non-professionals, summer and winter intensive, and a teacher-training program are offered, as well as pilates and children's classes. Ballet
Mary Anthony Dance Theater, 736 Broadway, New York, NY 10003, 212-674-8191, www.maryanthonydance.com; Variety of classes for all levels to help you get the true education of what dance is about. Ballet, Jazz, Tap
Merce Cunningham Dance Company, 55 Bethune St., New York, NY 10014, 212-255-8240, info@merce.org; www.merce.org; Dancers are trained in the Cunningham dance technique. Open program, professional training program, or international program. Summer intensives and an educational outreach available. Also offers classes for teenagers 13-17 who have some prior dance training. Modern
The Paul Taylor School, 551 Grand St., New York, NY 10002, 212-431-5562, ao@ptdc.org; www.ptdc.org; Classes and intensives focused on the Taylor style. Modern
Peridance Capezio Center, 126 E. 13th Street, NY 10003, 212-505-0886, info@peridance.com; www.peridance.com; Classes and workshops for all levels and all ages. Ballet, Jazz, Theater, Contemporary, Modern, Hip-Hop, House, Funk, Tap, African, Salsa, Flamenco, Martial Arts, Body Conditioning
Razz M'Tazz Dance Company, P.O. Box 1042, New York, NY 10009, 212-615-6475, www.razzmtazz.com; Workshops and classes for all levels. Latin
Sandra Cameron Dance Center, 199 Lafayette St., New York, NY 10012, 212-431-1825, dance@sandracameron.com; www.sandracameron.com; Over 80 classes a week in social dancing from basic to advanced level. Also has master classes and workshops. Ballroom, Latin
Rebecca Kelly Ballet, Appleby Foundation, Inc. 579 Broadway, Ste. 4B, New York, NY 10012, 212-431-8489, rkballet@ix.netcom.com; www.rebeccakellyballet.com; Besides the contemporary ensemble, there are classes for teens, intensives and workshops, youth performance program. Ballet, Contemporary
Roy Arias Dance Studios, 300 W. 43rd St., Fifth floor, New York, NY 10036, 347-273-1536, denise@royariasstudios.com; www.ariasdancenyc.com; Open classes for all levels. Also a junior dance program. Ballet, Jazz, Tap, Ballroom, Latin, Modern, Hip-Hop, Break Dance, Theatre Dance
School of American Ballet, 70 Lincoln Center Plaza, New York, NY 10023-6592, 212-769-6600, www.sab.org; Official training academy of the New York City Ballet, established in 1934 by George Ballanchine and Lincoln Kirstein. The premier ballet academy in the U.S. Admission by audition only. Ballet
Shall We Dance, 137 Duane St., Ste. 5A, New York, NY 10013, 212-608-1255, info@shall-we-dance.com; www.shall-we-dance.com; Workshops for all levels. Ballroom, Latin
Steps on Broadway, 2121 Broadway, New York, NY 10023, 212-874-2410, info@stepsnyc.com; www.stepsnyc.com; The School at Steps offers a training program for ages 2-18, while the studio offers open classes for beginners through professionals. Ballet, Jazz, Tap, Ballroom, Latin, Contemporary, Hip-Hop, Theatre Dance,
Stepping Out Studios, 37 W. 26th St., 9th Fl. New York, NY 10010, 646-742-9400, info@steppingoutstudios.com; www.steppingoutstudios.com; All Latin and Ballroom styles, all levels. Open classes, workshops, once-a-month free dance parties, wedding dance instruction, a LGBT dance program, college and high school programs, competetion, and teacher training. Ballroom, Latin