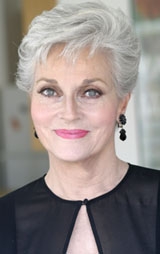 There are many things an actor needs to help ensure a successful career — talent, obviously; a current resume and a clear, look-like-you-now headshot; and a tenacious spirit are all at the top of the short list of necessaries. Equally important, but perhaps less obvious, is a good acting coach. Talent alone is not enough to get you the job. Nor is it enough to assume that just being in a play, film or TV show, or regularly going out on auditions, will keep your skills in peak condition. If you want to build a long successful career, a regular routine of classes and work with an acting coach you trust should be an essential part of your game plan.
A good coach will be able to give you objective feedback about your performance, and help guide you to find the truth of your character and the situation your character is in. In-class acting exercises, scene work, and character development will help to sharpen your skills, hone your instincts, build your confidence, and strengthen the foundation from which you work, so you can be at your best when it really counts — and so you'll know what to do when you feel lost and in trouble.
Some coaches are "all-purpose" while others specialize in particular areas. Everyone's needs are different, and you may have to shop around awhile before you find someone who is a good fit for you and who can address your specific needs. But the time you spend looking will be time well-spent when you finally find a coach with whom you feel compatible and comfortable enough to take the big risks necessary to learn and to grow. Look for someone you can respect and trust, who has something you want, and who has your career and best interests at heart. And when you feel you've learned all you can from that coach, don't be afraid to move on and try something, and someone, new.
The three actors profiled below have been around for decades. You've seen Pat Crawford Brown, Pat Harrington and Lee Meriwether in countless shows, playing hundreds of different characters. They've had small roles, guest star appearances, recurring roles, and been cast as series regulars. They've appeared in feature films and worked on the stage. Through it all they've also studied and taken class, often with more than one teacher. And they all agree that the training and support they've received from their coaches has enabled them to enjoy long, healthy careers in a business known for its unpredictable nature. Between them they have over 135 years of experience, so heed what they've learned and have to share. Find yourself the best coach possible, study hard and keep an open mind, take criticism as well as you take a compliment, and be willing to accept the challenges your coach will offer. When you're still acting two or three decades from now, you'll know it was all worth it.
PAT CRAWFORD BROWN
Notable Film/TV Credits:
FILM: You, Me and Dupree, Daredevil, Sister Act, Sister Act 2: Back in the Habit, Stuck on You (with Matt Damon), Romy & Michele's High School Reunion
TV: Seven years recurring on Coach; guest appearances on dozens of TV shows, including Monk; Home Improvement; Buffy the Vampire Slayer; Gilmore Girls; 3rd Rock From the Sun; NYPD Blue; Ellen; Murphy Brown; The Wonder Years; Murder, She Wrote; Knots Landing; L.A. Law; Highway to Heaven; The Twilight Zone; These Old Broads (TV movie with Elizabeth Taylor, Debbie Reynolds, Joan Collins, etc.).
Current/Future Projects:
Recurring on Desperate Housewives. And I do a play when I can afford to, hopefully at least one a year.
How long in the business:
A total of 35 years — the middle years were spent schoolteaching.
Coach's name:
Vaughan Deering.
How/when did you meet your coach?
At Fordham University in New York City — where I first attained a master of fine arts degree in theatre. I studied there part-time, and intermittently from 1949 through 1959.
How long did you work with your coach?
Ten years, intermittently.
What was the focus of your work with your coach?
Finding the core of a character's behavior. Why? Why? Why? That was the constant question. We would read scenes together, and Mr. Deering would not tell me the answer to the whys. But as a scene partner, he made the hidden truth, the subtext, clear. Epiphanies did not happen every day, but when they did, it was a glorious day.
What lessons did you learn from your coach that have contributed to your longevity in the business?
Respect for acting. He never referred to acting as a business — it was his life.
He knew how to elicit the best from difficult people. His lifelong friend Bert Lahr (who was a chronic worrywart) always needed Vaughan to advise him in difficult work. Vaughan got him through the debut of Waiting for Godot. Prior to meeting Vaughan I had enjoyed acting, but it was all just showing off...no truth. I hope I have now learned to work at a character until I find the inevitable truth.
What advice would you give to actors in need of a coach? What should they be aware of and look for?
That's a hard question. Everyone may not need what I needed. I steered clear of braggarts, "quick fix" experts, and glib egomaniacs. Vaughan was a gentle man, a patient and wise man. He always made me feel that I made discoveries, he rarely took credit for his guidance, and he charged me nothing! Although he was 30 years older than I, I truly found him dear and exciting, demanding and generous. He also found me my first job in an Equity company (summer stock).
A local guru in Los Angeles whom I must go see when I can afford the time and money is Corey Allen. He has the same personality as Vaughan — he can reach in and find the truth in my emotions.
PAT HARRINGTON
Notable Film/TV Credits:
FILM: Eighteen films, including Ablaze, The Candidate, Every Little Crook and Nanny, The Computer Wore Tennis Shoes, Move Over, Darling. Voiceover work in dozens more films.
TV: Seven series: The Jack Paar Show (57 shows); The Danny Thomas Show (13 shows); The Steve Allen Show (55 shows); The Steve Allen Show (syndicated, one year); Mr. Deeds Goes to Town (15 shows); Owen Marshall: Counselor at Law (28 shows); One Day at a Time (228 shows, 10 years). Guest appearances on dozens of TV shows, such as Curb Your Enthusiasm, Las Vegas, Fantasy Island, Empty Nest, The Golden Girls, Murder, She Wrote, Who's the Boss?, The Love Boat, McMillan & Wife, Kolchak: The Night Stalker, The Partridge Family, The Man From U.N.C.L.E., The Munsters, Alfred Hitchcock Presents.
Current/Future Projects:
A two-hour, two-man show for Broadway is currently a work in progress. Also writing a play for next September.
How long in the business:
Joined AFTRA in 1957!
Coach's name:
I've studied with Eric Morris, Jeff Corey, and Milton Katselas
How/when did you meet your coach?
Networking!
How long did you work with your coach?
Eric Morris (five years), Jeff Corey (two years), Milton Katselas (seven years).
What was the focus of your work with your coach?
All three of them worked on sense memory and making choices. Katselas also introduced style.
What lessons did you learn from your coach that have contributed to your longevity in the business?
All of them taught me the value of respecting your talent and continuing to cultivate it. Also, that no opportunity is too small to ignore. Even if it's just a voiceover audition, it's an opportunity, that day, to act!
But of the acting coaches I've worked with, Milton Katselas was the most important. He understood actors. He was gentle but firm, and was often tough. After I finished my first scene, Luv by Murray Schisgal, he was quiet while the class commented. When they were finished he said, "Very funny, but we all know you can do that material. That's the last comedy you'll do in here for the next two years." And that's exactly what happened. It was nothing but Miller, O'Neill, Williams, etc. for two years after that. And it was the best experience I've ever had. Ever.
What advice would you give to actors in need of a coach? What should they be aware of and look for?
Network with other actors — always, always, always! That's how I did it. I asked around. So join workshops, audition for every waiver play in town, see every waiver play in town, and hang out with the actors, go have coffee with them after a show. Ask them about who they work with, how they like the class. You never know what you'll find out. Most coaches work from the same basic elements — scene work, sense memory, etc. — so look for someone you can get along with. Get the guy with the system that impresses you, that you can learn and is repeatable — a system that grows and lets you grow as an actor. If you can find someone who can see when you've got it and when you don't in your scene work, then you're home free.
Also, don't be shy about looking in the mirror and saying that you're good — you probably are! Don't be afraid to travel to work — there's opportunity everywhere. And save your money! All of this is important.
LEE MERIWETHER
Notable Film/TV Credits:
FILM: Batman, The Undefeated, Namu, the Killer Whale, The Brothers O'Toole, Angel in My Pocket
TV: Series include Barnaby Jones, The Munsters Today, All My Children, The Time Tunnel. Also the first on-air women's editor on The Today Show, with Dave Garroway, Frank Blair and Jack Lescoulie (1956). Numerous guest appearances on such shows as Dragnet, Perry Mason, Dr. Kildare, The Fugitive, Batman, Star Trek, Mission: Impossible, The F.B.I., Murder, She Wrote, The Love Boat, Hotel, Touched by an Angel.
Current/Future Projects:
The Ultimate Gift, with Drew Fuller, Bill Cobbs, Brian Dennehy, and James Garner, due out in March. Just shot Winston, playing the smoking, alcoholic mother of Ed Harris and Brad Dourif. And I'll be playing the Wicked Queen/Witch in the upcoming Storybook Theatre production of Snow White at Theatre West in Los Angeles.
How long in the business:
I guess that would be when I won the Miss America Pageant on September 11th, 1954. I didn't even know the date until I saw one of those "What Happened on This Date" listings in a newspaper. There was the twin towers, and then, below that, in 1954 was me. I was Miss San Francisco, then Miss California, then Miss America 1955 (title year).
Coach's name:
My first high school drama teacher, Anna Mae Dickson — she was phenomenal. Then once I hit New York and was enrolled in Lee Strasberg's class, I was hearing simple, logical things from him that I'd heard before from her. Then from Strasberg to Lonny Chapman and Curt Conway in New York, and then Curt and Lonny both came out to Los Angeles and Curt took over, and started, Theatre West, where he was artistic director until he passed away. I studied with both Lonny and Lee in New York, and Curt would occasionally come in and teach, and he'd take some of the more advanced students. They had a summer theatre in Fishkill, N.Y. and I did two plays for them up there. And it was fortuitous that I ran into Curt with Betty Garrett at a restaurant in Los Angeles and they said "We're starting this theatre group [Theatre West]. Do you want to join?" And I said yes! I didn't have to audition or anything.
How/when did you meet your coach?
Anna Mae Dickson was my drama teacher at George Washington High School in San Francisco. Then I wanted to study with the top people, so I got an appointment with Lee Strasberg. I learned a lot from him, and as I said I'd heard a lot of what he'd been teaching from Anna Mae Dickson. Then when I read the books, I realized that she had been teaching us the Stanislavski method without ever using those words.
I met Lonny through Lou Antonio, who was an actor in Strasberg's class with me and we'd done a scene together. He asked if I wanted to join another class that met at different times so we could work more on other scenes. So I went in and met Lonny and he said, "Yeah, Lou says you're good, you come along." So I joined the class.
How long did you work with your coach?
Three years with Mrs. Dickson in high school. She directed the one-act play Riders to the Sea that we did for a festival of some kind. That was the scene that I eventually did for my talent segment for the Miss America Pageant.
I studied four years with Lee Strasberg and three years with Lonny Chapman. I was with Curt for about 10-12 years, until he passed away.
What was the focus of your work with your coach?
The basics of theatre technique with Mrs. Dickson. We did Shakespeare, kitchen dramas, Restoration plays — she gave us a wide spectrum, which was nice.
With Lonny it was fundamentally scene work, exercises and exploring different ways of doing scenes, etc. His foundation was the Method, but he told us to widen our scope, see what worked for other actors, go see theatre, see movies, study all aspects of theatre, read other books, etc. Uta Hagen's Respect for Acting had just come out then. It was wonderful. He was giving us permission to explore and try other things and to have that kind of freedom. I always loved going to classes with Lonny, and Curt would do the same kind of thing in Los Angeles.
Curt was a wonderful teacher and he had wonderful ideas. It was almost all scene work and exercises with him. His exercises at Theatre West were always so exciting; he used a lot of music, which was quite different from the teachers I had been involved with. He could always pinpoint what wasn't working.
What lessons did you learn from your coach that have contributed to your longevity in the business?
Everything I've told you! If I hadn't had their gifts to me, I wouldn't be where I am today. I know that. I constantly learned from them.
Strasberg did say one thing once, early on, that I've always remembered. There was a major snowstorm in New York, and there were no cabs, no buses, nothing. I walked about 30 blocks to get to class, and he was there. And three other students eventually straggled in, too. We didn't do any work — he just talked to us. He said that we shouldn't try and copy the people in the business that were making names for themselves with "The Method" tied to their name. He said, "I am teaching you the Stanislavski method, upon which you will build your own method." That was fascinating to me! I'm sure he meant don't copy Brando and his technique..."
That's his method," Strasberg said, "not the Stanislavski method. He [Brando] has that foundation, but he's built on it and mainly built a persona. You can build your own. You use the Method when you're in trouble. All the things I'm teaching you can use all the time when you need it, but really it's for when you're in trouble and you don't know what to do with a character. You go back to basics." It was just wonderful to hear that.
What advice would you give to actors in need of a coach? What should they be aware of and look for?
You have to trust your instincts. Investigate, look around, and talk to people who have studied with the coaches you're interested in. Make sure they're legitimate. Audit a class if you can; you can learn a lot from watching and listening. And while you're looking for someone, or waiting to get into a class, read, read, read. Go see theatre, theatre, theatre. Don't just sit around. Memorize scenes. Memorize monologues. It's going to be your life, and you are the only instrument that is played. Develop it. Vocal lessons, singing lessons, dancing lessons. If you smoke, stop. If you drink, stop. Keep yourself in shape. And that's my sage advice.