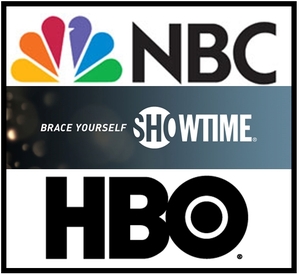 Continuing our series of top-tier classes and events for actors in New York City, BackstageUniversity is offering some amazing opportunities this week.
This Saturday, April 5, Backstage University will offer a special 4-hour on-camera acting class with indie film casting director Sig de Miguel. This four-hour intensive will have attendees working on-camera with Sig on scenes he has pre-selected. Use promo code FILM for 25 percent off your ticket.
For actors seeking representation, we have an agent seminar with Paula Poeta of The Mine. Actors will take part in an industry Q&A with Paula and then meet and perform a contemporary monologue for her one-on-one. The Mine is has a great track record and Paula is one of the nicest agents you could meet.
And speaking of looking for an agent, perhaps you need a little guidance on how to find an agent. That is why we are offering the special online webinar, "How to Find an Agent," with Michael Rodriguez, owner of The Roster Agency. Michael will be going over the dos and don'ts of find representation. The best part is you can view this webinar from any computer at any time.
On Tuesday, April 8, we also have an on-camera intensive with casting director Mia Cusumano. Mia is currently working on HBO's The Leftovers. She has cast for shows on ABC, CBS and Syfy, and now she is going to coach you on your on-camera auditions.
Wednesday brings us to an on-camera intensive with Kim Graham, the casting associate for one of the biggest cable dramas on the planet, "Homeland." Work with Kim on-camera and learn the tips and techniques needed to book work on a major TV show.
And rounding out the week we have an on-camera class with Jenny Ravitz , the associate CD from Johnathan Stauss Casting. Jenny currently works of NBC's two hit dramas "Chicago Fire" and "Chicago P.D." Jenny will be assigning you scenes based off of your H/R. You don't want to miss the chance to get coaching from this very busy CD.