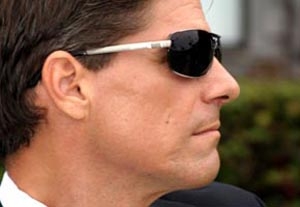 For an actor, change begins with an audition. It's the first step that might carry you off in many different directions. The same is true for agents. My biggest commission, the one that changed my life, can be traced back to one audition. This means we're in it together. Our entire relationship is about getting you in the room so the magic can happen and we can both benefit.
That's why I always supply clients with all the tools they need to be fully prepared. When an audition comes in, I'll personally call with the good news. "Guess what. You're going in tomorrow morning for a one-day guest star on 'Castle.' The casting director is Kendra Castleberry. She's great, very friendly. By the way, have you seen the show? No? Then you need to watch an episode on Hulu so you understand the tone."
After we're done talking, my assistant will email you the breakdown, the sides, a script (if available), and an appointment sheet with all the specifics, including day, time, location, and parking instructions. If you have any questions, this is the time to ask. If not, we're done, and I'm moving on to the next audition.
Now it's on you to prepare. So do your homework. Make strong choices. My casting friends have shared their frustration with the dearth of creativity they see during auditions. If 10 people come in to read for one character, usually nine will make the same choice. So guess who gets the part.
By the way, if this is the first time you're reading for this casting director, then I don't really care if you book the job. I just want you to make a good impression. If casting tells me you gave a terrific audition but you're just not right for the role, then we're golden. You made a friend, and that friend will respond the next time I mention your name.
On the day of the audition, arrive early so you have a little time to yourself. Getting lost is not an option, especially in a world with Google Maps and smartphones. Nothing upsets an agent more than a last-minute call from a client who's running late.
At this point, you go in to audition—and I don't get to see it. One of the most frustrating parts of my job is that I'm not there at the moment of truth. All I can do is cross my fingers and hope for the best.
When the fireworks are over, it's perfectly fine to call me with an update, especially if the read went well. I love hearing from clients after an audition. It involves me in the process and it allows our love to grow.
And now we arrive at the tough part: letting go. When you're done, you're done. Please don't ask me if I've heard anything. Trust me. If I have, you'll be the first to know, especially if it's a callback or an actual booking.
Actors who don't get the job always want me to call casting right away for some feedback. I guess they need closure. But here's the thing: If every agent called every casting director after every audition, matter and antimatter would intersect, causing the mother of all cosmic explosions. The entertainment industry would cease to exist. So I have to pick and choose the best time to call.
Sometimes the feedback is worthless. "He wasn't hot enough" doesn't really help you make better choices. But if casting explains that you were too big, then that's something you definitely need to hear. It's my job to know the difference.
Like it or not, agents judge their clients on how they handle the audition process. That's why you should always be 100 percent prepared for every audition, knowing full well you'll have to forget all about it the moment you're done.