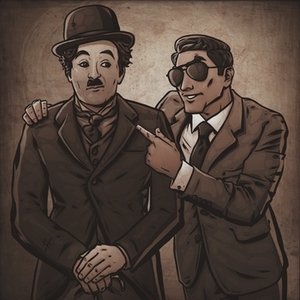 Sooner or later, we all have to stare into the abyss and ask some tough questions. Who am I? Why am I here? Where did I come from?
No, I'm not having an existential crisis. I've just been wondering about the nature of my work and how it all started. Movies have been around for more than a hundred years, but when did agents first show up?
As far as I can tell, there were no real talent agencies in Hollywood before the 1920s. Even the William Morris Agency, a Broadway institution since the 1890s, avoided the movie business until 1928, when it finally opened a West Coast office.
The records show that guys like me arrived on the scene right around the mid-'20s, when Chaplin was at the top of his game and movies like "The Big Parade" were breaking box office records.
And we spread like butter on toast.
In 1925, there were fewer than 12 agencies listed in Hollywood industry directories. By the early '30s, Film Daily Yearbook listed more than 60—with another 20 in New York.
So what was the catalyst for this rapid rise to power? The answer can be found inside an industry that was finally moving beyond its initial growing pains.
Movies had developed into a huge business by the late '20s. To consolidate their power and maximize their profit, smaller production companies started merging, which led to the creation of eight major corporations. These powerful studios ended up producing almost 80 percent of the films released in a given year.
This new business model sparked the need for agents. Actors weren't informed enough to deal with those companies, so the idea of having an advocate, someone who could represent their interests, was suddenly very attractive—and necessary.
Agents sold themselves to actors by promising to open those sturdy studio gates. These men knew the executives and producers. They could make life a lot easier (and more profitable) for actors.
And the best part of this new arrangement was that the agent only made money when the client did. So the incentive was built into the relationship.
The million-dollar question is where did all those agents come from? Did they crawl out from under rocks? No, they were already there, working in the film business. That's why they were so effective in their new roles.
For example, the three biggest agents in that era were Charles Feldman, a lawyer handling contract negotiations for talent, established producer Myron Selznick, and studio publicist Leland Hayward.
When these men set up shop, they were able to hit the ground running because they already knew the industry and the players.
By the early '30s, the majority of actors working in the entertainment industry were represented by one of four agencies: the Selznick-Joyce Agency, Collier and Flynn, the Edward Small Agency, and Phil Berg.
Eighty years later, we still have four agencies representing all the major players in Hollywood: CAA (Creative Artists Agency); WME (William Morris Endeavor); ICM Partners; and UTA (United Talent Agency).
I wonder what we'll have in another 80 years. Will my grandchildren wonder why holographic humanoid performers used talent agents when the Skynet-designed Representation Grid is so much more efficient?
Only time will tell…
(I'd like to acknowledge Tom Kemper's "Hidden Talent: The Emergence of Hollywood Agents" for all the facts used in this column).