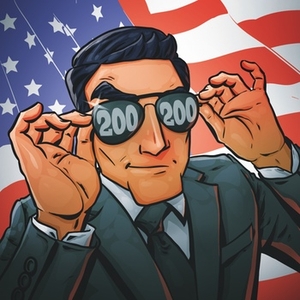 The chance to write for Backstage arrived at a time in my life when I was looking for a creative outlet. It was an opportunity I created for myself.
The year was 2007. Thanks to the writers' strike, I had a lot of free time on my hands. There was a picket line near my home, so I decided to volunteer. Spending time with those unemployed writers sparked something deep inside me. Their stories reminded me of how much I enjoyed writing when I was in college. So I started thinking, Was there a way to blend my love of the written word with my career as an agent?
And that's when the idea for Secret Agent Man popped into my head.
Backstage was the obvious place to pitch the column, but I didn't have any contacts there. Hell, I wasn't even sure anyone in his or her right mind would pay me to write. The whole idea started to feel like a waste of time. I decided to stay home that night and ponder my doubts over a glass of red wine. As the alcohol washed over me, I realized my approach was all wrong. I was thinking like a needy writer, and that's not who I am. It was time to think like an agent.
So I looked up the name of the editor-in-chief, and I sent her an email. The first paragraph detailed my background and career as an agent. The second one suggested it might be fun to have an advice column written by a working agent. Then I invited her to lunch so we could discuss the idea in person.
Two days later, we were sharing a meal at a cute little café on La Brea. The editor was interested, but she wanted to know more. I explained the column would be brutally honest, even a little snarky, but it would also provide valuable information.

Then she asked if I was worried about my reputation and how the industry might respond. It was a good question, and I was ready for it. After a dramatic pause, I revealed the column would be anonymous. And it would be called…Secret Agent Man.
The name sold the idea.
Now it's almost six years later, and here I am, writing the bicentennial column. Life as an agent can be hectic, but I always take this commitment seriously. It's a point of pride for me that I've never missed a deadline.

Some of you have a love/hate relationship with my work, but for the most part I feel Secret Agent Man is helping actors understand the inner workings of this industry. And I'm pleased to say the response has been extremely positive.
Here are some comments from the Backstage Message Board and Facebook page:
"Your articles have been a great source of reinforcement and inspiration for me."
"I cut out your columns every week and tape them into a book so I can go back and find comfort in your advice."
"I love you. As crude and direct as you are, I still love you."
I love you, too. And thanks for your support. A writer is nothing without readers.

I'd also like to thank this publication for taking a chance on my crazy idea. I'm stunned and thrilled that we're still going strong. Who woulda thunk it?
This weekend, America turns 237 and Secret Agent Man turns 200. So common sense dictates this column is as American as apple pie. Have a great holiday weekend, and I'll be back next week to inspire and infuriate each and every one of you.