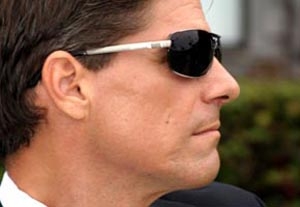 When I was a little kid, I used to beg my mother to let me stay up late so I could watch the Oscars. The show was a window to a glamorous world that seemed to exist a million miles away. My biggest dream, as a movie lover, was to be part of that world. I'm sure all of you have felt the same way at some point in your lives.
This year, after reading the list of nominees, I realized there are valuable lessons you can learn from some of the actors who made the cut. Those lessons might not get you an invitation to the Kodak Theatre, but they could make you a better and smarter performer. So let's take a closer look at those people and the work that earned them nominations.
Gary Oldman's performance in "Tinker Tailor Soldier Spy" is the living embodiment of the expression "Less is more." I constantly see actors chewing up the scenery, playing to the cheap seats, not understanding the art of subtlety. Oldman does more with a glance than some of you can accomplish with your entire bodies.
This is Brad Pitt's third nomination, and it's well-deserved. The lesson here is that any actor can transcend type. Pitt started his career as a pretty boy with perfect abs, and he's grown into the ideal combination of leading man and character actor. It would've been easy for him to choose the obvious road, but the guy's worked hard, and the results are on display in "Moneyball."
Rooney Mara is another example of an actor stretching way beyond her type. There's nothing about the opening scene of "The Social Network" that led me to believe she could pull off a character like Lisbeth Salander, but as her nomination proves, she did a spectacular job. Like Pitt, she started off her career by exploiting her type, and then when the chance presented itself she reached further and proved there's nothing a good actor can't do.
Melissa McCarthy's nomination for "Bridesmaids" shows that talent can surmount industry-imposed limitations. Let's look at the facts. McCarthy is a heavyset woman in her 40s known mostly for her TV work, and now here she is, up for an Academy Award for best supporting actress. Why? Because she's talented! In a perfect world without prejudice, that's all that should matter.
Jean Dujardin and Bérénice Bejo have no chance of winning because, let's face it, they're French, but there's an extremely valuable lesson for you in their silent performances. Acting is head-to-toe involvement. That means you create a character with your entire body, not just your face and voice. Dujardin and Bejo do just that in "The Artist," and it's an example all of you should emulate, especially when you perform for me at a showcase or workshop. I'm tired of watching floating heads glued to lifeless bodies that never leave the safety of a chair.
I can't begin to tell you how pleased I am by Demián Bichir's surprise nomination for his outstanding work in "A Better Life," an independent movie with a budget of $10 million. The fact that this no-name 48-year-old Mexican actor is up for an Oscar just goes to show you that anything is possible in this crazy industry. It doesn't happen often, but every now and then talent and perseverance are richly rewarded.
And that leaves us with George Clooney, who will easily win best actor because he gives a terrific performance in "The Descendants" and because he's the nicest guy in Hollywood. And that might be the most important lesson in this entire column.