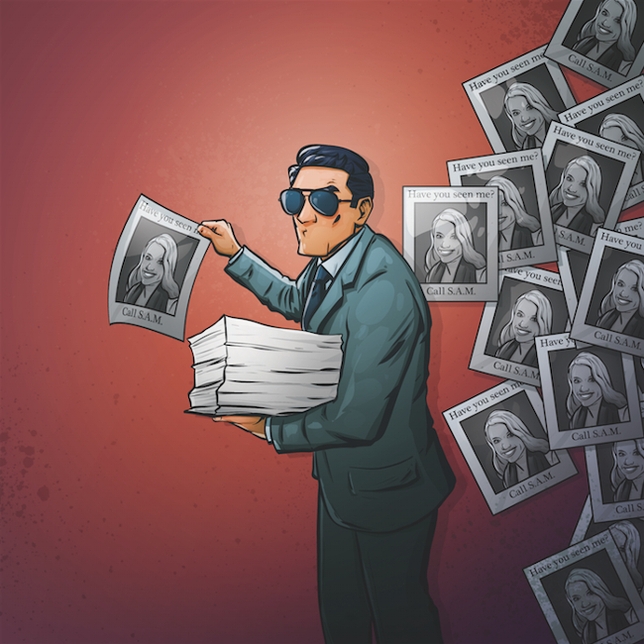 A few years ago, I attended a workshop where one of the actors made an impression. Her name was Kelly and she was just starting out. As a matter of fact, this was her first month in L.A. The young lady had just moved here after spending some quality time dodging bullets in Iraq.
As I watched her perform, my first thought was that she wasn't ready. But there was some raw talent there that could be turned into skill by the right teacher.
I glanced down at her résumé but didn't see any schooling. If Kelly had gone to war with no training, her time overseas could've ended very badly.
Secret Agent Man has nothing but respect for young Americans who choose to fight for their country. That's why I decided to give this kid some extra attention. After all, Kelly had just finished a tour with the Marines and now here she was, in North Hollywood, dropping some hard-earned cash to perform for five agents who couldn't wait to go home.
When the workshop was over, I cornered her in the reception area. She freaked out and took me down with a snap kick to the knee.
Actually, that's not true. What really happened was that we talked for a few minutes about her desire to become an actor. She seemed a little overwhelmed, so I invited her to come in for a meeting.
Lance Corporal Kelly showed up the next day, right on time. We sat down to talk and I told her she was putting the cart in front of the goat. Having served in the Middle East, Kelly understood my metaphor. I went on to explain she wasn't ready for representation and her first move should be getting into a good class.
When the meeting was over, Kelly left with a smile on her face and a list of teachers I felt would be a perfect match for a beginner. I also gave her enough information to avoid all the land mines new actors always step on. And I told her to stay in touch.
Now here's the thing. That meeting was almost three years ago and I've never heard from her. This might sound surprising, but it happens all the time. I meet an actor I'm not ready to sign. I tell the actor to stay in touch. And the actor vanishes off the face of the planet.
Maybe it has something to do with the sting of not getting signed after a meeting. But I would argue there's something to be gained from every encounter, even the ones that don't turn out the way you were hoping.
One of the most frustrating things about the early days of an actor's career is that you rarely have access to reliable information. That's why I'm always shocked when someone doesn't take me up on an offer to stay in touch. Even a disciplined soldier like Kelly didn't recognize an open door when it was right in front of her.
So do yourself a favor. Take a moment to consider all the industry people you've met since you started pursuing your career. Are there any open doors you forgot to step through? If that's the case, go see if they're still there. You never know what might be waiting on the other side.