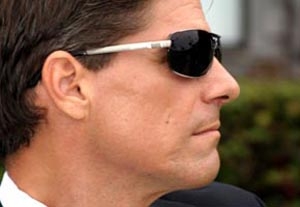 1) Get good training.
My first move would be to make sure I'm ready to compete on a professional level. That means studying everything from scene study to audition technique to improv. I would go out of my way to create a personal relationship with each teacher, knowing this could lead to a possible referral down the road. I would also choose schools that are known to the entertainment industry and respected by agents and casting directors. That doesn't mean I would study with a teacher I don't like just to put his or her name on my résumé. No, it means I would find the sweet spot where the teacher's name has meaning and I'm also learning valuable skills.
2) Perform on stage.
To practice what I'm learning, I would search for every possible opportunity to get up in front of an audience. That means getting to know the theater community by auditioning for plays and volunteering behind the scenes. I would also see as many shows as possible, making note of directors and theater companies I like, so I can approach them online.
3) Do my own thing.
I would create Web content, shoot short films, organize weekly script readings—anything that might help me exercise my growing acting muscles. Doing this would also help me learn new skills related to acting. (Finding help would be easy because I've been meeting a lot of talented people by taking classes and performing on stage!)
4) Get terrific headshots.
In a world of electronic submissions, having an eye-catching picture is a priority. So I would do a ton of homework by getting referrals from actor friends and then meeting several photographers before making my final choice. I would also make sure the person taking my headshots has an easy reshoot policy. And when the pictures are ready, I would start looking for commercial representation.
5) Do casting workshops.
I need theatrical credits for my résumé, so I would sign up for workshops run by TV casting directors and their staffs. But first I would research who's casting what. I would also find out which casting associates and assistants have the authority to bring in actors for smaller roles. Those people would become my hard targets. If any of them respond to my acting, I would track them as they do workshops around town, so I could sign up and see them again. My goal would be to get called in and book a few co-star roles that might help me attract a theatrical agent's attention. (The casting people who hire me for those roles might even refer me to their agent friends. Why? Because they're going to love the thank-you gifts I send after booking a job!)
6) Eliminate negative energy.
It's time to get rid of all the doomsayers. I'm talking about people who spend all their time whining about the industry. According to them, everything's impossible. That's a loser mentality, and if you want to win, you have to surround yourself with winners.
7) Find three mentors.
When I was ready to make a move from assistant to agent, I did it by approaching the mentors I had collected during my time on a desk. The same idea should work for actors. So I would find at least three mentors in a position to advise me. Asking them for direct favors would be a no-no. I would just use them as sources of information.
8) Seek theatrical representation.
At this point, I know I'm ready for a theatrical agent and I would exploit everything I've learned and everyone I know to find the right one. After that, it's a whole new set of problems. But, for now, the sky's the limit and I'm good to go.