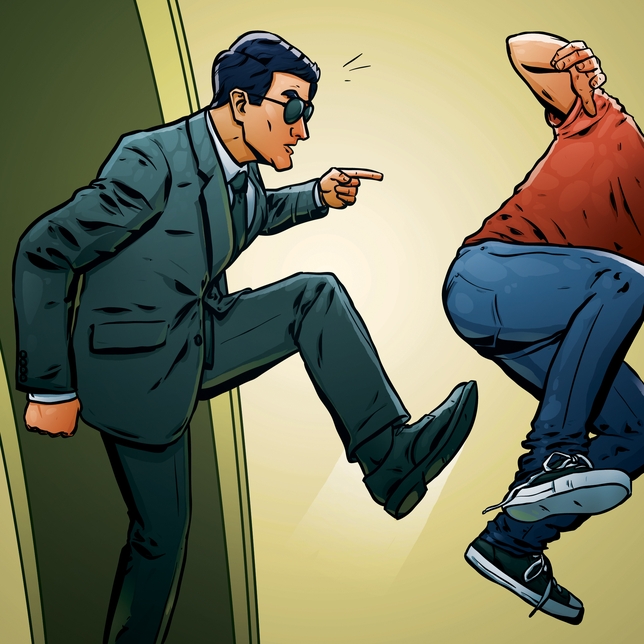 The upfront presentations were held in New York last week, and we finally know which pilots are going to series. You probably think that I'm celebrating right now with all the clients I booked on those shows. Well, we're definitely in a good mood, but popping champagne would be a tad premature. Why? Because I still don't know if my clients are picked up with their pilots.
You see, when a pilot goes to series, it doesn't mean the entire cast will follow. All the actors who booked series regular roles during pilot season are under option till the end of June. That's still six weeks away. During that time, the studios and networks have the right to make changes. So this is a stressful time where everyone reassures me that my people are in like Flynn but nothing's official till the studio exercises its option—and that usually drags out till the very last minute.
Last year, my favorite client was replaced in the middle of June. Let's call her Stacey. This was her first pilot, and you've never seen a happier actor. She had the time of her life on the shoot, and everyone in the cast became her new best friend. The possibility of working together for several years was more than she ever imagined when I signed her right out of a college showcase. Back then, a union card seemed like an unattainable dream. Now, she was moments away from fame and fortune.
The bad news always arrives in the form of a phone call from the business affairs department at the studio. The guy on the line told me Stacey's option was not being exercised. In other words, they were firing her. I asked why. He explained that after reviewing the pilot, my client looked too much like the lead, so she would have to be replaced.
I sat there in shock. All the feedback had been excellent. Casting loved her, and the footage looked terrific. But the more I thought about it, the more I realized he was right. Stacey did look an awful lot like the lead of the show. I just never noticed it before. I guess no one did.
That's why pilots are such a bitch to cast. It's not just about finding the right actor for each part. The casting director has to put together a cast that will work both as individuals and as a group. That's why shows like "The Big Bang Theory" and "How I Met Your Mother" are so successful. The ensembles are perfect.
Stacey was shattered when I gave her the bad news. She burst into tears and didn't stop crying for several minutes. That was the first wave of pain. The second one came when the series started airing in the fall. Stacey got to see her replacement working with all her former cast members on a show that ran all year.
(This is why actors should always put aside a little money for therapy.)
The thing to remember here is that being fired isn't the end of the world. It happens to everyone. And getting kicked off a project can sometimes lead to greater opportunities.
Lisa Kudrow was a series regular on "Frasier" until she was fired after six episodes. A year later she was starring on a little show called "Friends," which went on to become one of the most successful and iconic comedies in the history of television.
Talent is talent. It cannot be denied.
As for Stacey, she tested twice this pilot season, but she didn't get either part. The good news is that every test raised her quote and created new fans. So when she finally hits, she's going to hit big. Then all this getting-fired nonsense will seem like a distant memory.