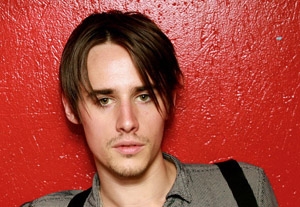 Being a partner in a vocal studio with two prominent voice teachers affords me the luxury of meeting a number of great singers and watching them progress through our classes. One of the most exciting singers to have trained with us recently is Reeve Carney, lead singer of the band Carney and now set to debut as Peter Parker in "Spider-Man: Turn Off the Dark." This megamusical, reported to be the most expensive in Broadway history, is being directed by Julie Taymor, with music and lyrics by Bono and the Edge of U2.
The pressure is certainly on this young singer, who is scheduled to make his Broadway debut in December. I was able to talk with him during a rare break in his intense rehearsal schedule.
Starting the Journey
Carney began his lessons with vocal coach Valerie Morehouse when he was having voice troubles while performing with his band. It was during this time that he began auditioning for the lead in "Spider-Man." "When I found out I was being considered for the show," he says, "that's when I knew I had to take the voice more seriously."
Carney immediately began to see differences between his rock singing and the singing required by a Broadway musical. "You could get away with singing it a certain way in a recording or with a rock band, because you can tense your body in a certain way," he explains. In the musical, "I found I was taking more tension in my voice simply because I can't stomp my foot or release it in some other part of the body. The body has to stay in character."
Finding the Character
Being a singing actor is another obvious difference for this rock performer. "When I'm onstage with my band Carney," he says, "I'm thinking about what my lyrics mean, but I'm not focused on every single word in the same way that you do in a Broadway show." He has also had to adjust his natural rock stage presence: "It needs to be specific to the mood of what exactly is happening in the story. The thing I'm finding exciting is I'm learning to make it feel natural and not something false, to sing telling a story."
This new way of performing has led Carney to discover deeper layers of his instrument. "I'm learning more about my voice," he says. "I'm used to being in front of a microphone with a guitar in my hands, so now I get to focus on my voice and the acting to communicate the lyrics in a new way."
The Rehearsal Process
Carney is using the luxury of a long rehearsal period to fine-tune every nuance of his voice: "I'm singing full-out in rehearsal to test the boundaries of my voice and get it physically in my body. I've gotten to the point with my vocal technique that I can almost warm up while singing a song."
He is now able to focus on the words of the song, getting each one just right. "I'm really letting the flavors of the words unfold," he says, "tuning into the optimal resonance of each word."
Keeping the Voice Healthy
In the midst of rehearsals, Carney's band has released an album on Interscope titled "Mr. Green" and has continued to perform. The challenges of this schedule mean that Carney must take great care with his voice. "I need to carry everything I learned in my vocal lessons into this," he says. "My vocal exercises are the litmus test to check my vocal health. You can't always tell by singing a song, because I often sing in a rock 'n' roll style, with more of an edge. Being able to vocalize cleanly lets me know my voice is healthy."
Though Carney and his vocal teacher are now on opposite coasts, he stays coannected with lessons over Skype as his schedule allows: "I have such a good foundation from Valerie that even when I can't have a lesson, due to time constraints, I feel like I have a guardian angel on my shoulder."
Singing Bono and the Edge's Music
The music of Bono and the Edge is particularly challenging, sitting right on the break area of the male voice. "I have to ride on a lot of F-sharps and G's throughout the show, and I have to hold them for up to four bars," Carney explains. "You definitely have to do it right or it'll just sound terrible." And he has found that the music has helped strengthen his voice: "It's helped in every aspect of my singing, especially in my band."
The Challenges of Being Spider-Man
Carney says the intense physical demands of the show are not a hindrance but actually help with his performance: "Even though I may be out of breath going from one scene to another, the physicality helps put me in the right place in order to express the songs." He finds it helps his acting as well. "You don't ever feel like you're acting, which I think is the best way to do it."
Having a lengthy rehearsal period in the theater where "Spider-Man" will be performed is giving Carney a chance to work through the show's state-of-the-art special effects. "Some of the technical aspects interfere with being present as a performer," he says, "but that's obviously the rehearsal process, so we'll get through that."