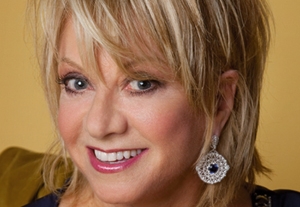 When I was a young singing actress, there were a few artists I wanted to emulate-Judy Garland, Ella Fitzgerald, and Lena Horne, to name just three. For me, Horne stood out. Her voice had a certain quality that I loved; she had a freedom and an easy style with her phrasing. But most of all, I loved the way she told the story. The lyrics were obviously important to her. You would believe every word of any song she sang. It was as if she were reliving her own story. She was a consummate actress, which is what set her apart.
I had been listening to her for many years, and in 1984 she came to England with her triumphant one-woman show "The Lady and Her Music." I managed to get hold of a ticket! They were like gold dust, and I was going to see my idol sing live at the peak of her powers.
From the first notes of the overture-Cole Porter's "From This Moment On" arranged by Ralph Carmichael-building all the while to the last note of Harold Arlen and Ted Koeh?ler's "Stormy Weather," the audience went wild with anticipation. Then the drum roll that brought her onstage. I was about to witness a concert performance I would never forget. And from that moment on, I was in heaven.
This sexy woman took us on her journey, starting with the obscure "I Got a Name" written by Norman Gimbel and Charles Fox. The song tells us, "I got a name… / Like the north wind whistling down the sky / I got a song… / And I carry it with me and I sing it loud." By the end of this emphatic statement, Horne was whipping us up like a preacher into a frenzy. I had goose bumps from my neck all the way down my back, and I knew I was in the presence of a master.  Inspired by her great artistry, wit, and humor, I sat spellbound as she sang 31 songs with all of her heart. Truly amazing.
Lena Horne in "The Lady and Her Music" (Photofest)
She wasn't particularly interested in songs of unrequited love. Her music took a sunnier view of life. Prime examples included "I'm Glad There Is You" (Jimmy Dorsey–Paul Mertz), "I Wanna Be Happy" (Vincent Youmans–Irving Caesar), " 'Deed I Do" (Walter Hirsch–Fred Rose), and the little-known Richard Rodgers and Lorenz Hart song "A Lady Must Live."
In the second act Horne told us she was going to sing a sad song about an old broad with money. This woman falls in love with a young stud, and she should have known better. But in a moment of weakness she becomes "bewitched, bothered, and bewildered." I'd never heard this famous Rodgers and Hart song, performed with just a guitar as an accompaniment, as if it were a three-act play. This was one moment of many during this incredible evening that has become etched in my memory, never to be forgotten.
At the end of the concert I was invited backstage to meet the great lady. I looked at her, speechless; my eyes welled with tears. I couldn't believe I was standing there in front of this legend, this icon, and all I could manage to say was "Thank you."
Elaine Paige was most recently seen as Carlotta in the hit revival of "Follies" and will revive her role in the Los Angeles production this spring. She is an Olivier Award winner and a five-time nominee.