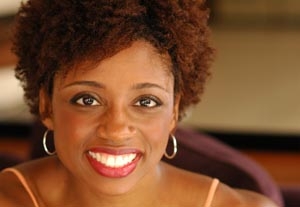 When asked what is the greatest performance I've ever seen I have to say I simply can't name one. I've been fortunate enough to see such incredible and varied work so many times in my career that to name one would exclude too many others. But there are elements of truly outstanding work that are worth mentioning and that really inspire me.
To me a great performance is an act of transformation. It's theatrical, specific, grounded, fearless, and vulnerable, and trustful of the writing or composition. Being part of a demanding and successful Broadway show doesn't allow me to see as much as I'd like, but these few performances stand out.
Mark Rylance in "Jerusalem."  I was silent at the end of this play. Mark was fearless, wonderfully theatrical, and vulnerable in a way that made me hold my breath. I was riveted by his absolute willingness to go anywhere and everywhere the role of Rooster took him.  It could be that uncomfortable fine line in a relationship between an older man and an underage girl, being terribly funny, desperately reaching out to an estranged son and the son's mother, drinking raw eggs, spending the entire evening with the most pronounced limp, or by the play's end calling on Rooster's ancestors to protect him with such raw need that you couldn't imagine they don't hear or see him. Mark's work was truly passionate and fearless. 
Phylicia Rashad in "Cat on a Hot Tin Roof" and "Gem of the Ocean." When Phylicia made her first entrance in both plays, I didn't even realize it was her onstage. I actually leaned forward in my seat to be sure it was her I was seeing. She was completely transformed. She has the ability to break herself down and reconfigure herself into someone else.  The transformation was complete: voice, physical meter, shape, everything.
This is especially wonderful because I happen to know Phylicia, and I grew up watching her on television, but I had never seen her in a play. One of the reasons I mention her here is because of that pre-exposure. What Phylicia taught me is that transformation is a skill. It can be done well, and it can be sustained. She was thrilling in both plays.
Cherry Jones in "Doubt" was for me a study in specificity and trust in one's writer. The beauty of her work in this role was that despite its simple grounded-ness, never once did Cherry's character, Sister Aloysius, feel inert. There was always movement to the next intention. So there were times when she was insanely funny or on the wrong side of an argument, but her ability to trust the writing allowed me as an audience member to see that, to make those decisions about Sister Aloysius. Cherry achieved the kind of full transparency you hope for when you're studying acting. It allows the life of a character and the world of the play to be seen. Cherry did that by going into the role very specifically. By the end, a simple statement by Cherry's character opens such a Pandora's box that you realize she's been leading you there all along. If I recall, my hand flew up to my mouth in shock. Not a bad way to leave the theater.
And speaking of the theater, there is one work that I see every year without fail, because it embodies all of my elements of great performance and, unlike the plays I've mentioned, is produced annually in New York— "Revelations" choreographed by Alvin Ailey and performed by the Alvin Ailey American Dance Theater. It's a breathless and soul-affirming experience. So there you have it—my elements of great performance. I cherish the opportunity to see the remarkable work of others. It's a gift.
 Tony nominee Montego Glover stars as Felicia Farrell in the Broadway hit "Memphis," for which she has received Outer Critics Circle and Drama Desk awards for her performance as well as a Drama League nomination. She made her Broadway debut in "The Color Purple" and has appeared regionally with the Geffen Playhouse, La Jolla Playhouse, Seattle's 5th Avenue Theatre, the Huntington Theatre Company, and Pittsburgh Civic Light Opera, among many others.