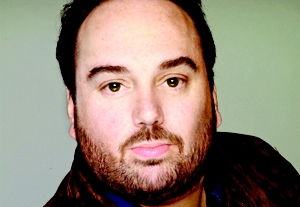 "I was a voiceover agent at ICM, and after 10 years in the agency world, which is like 100 years in another job, I wanted a career shift," says Larry Hummel. "It was time to graduate, and so many of my friends had become managers and producers. So, what am I doing here in the agency world and making money for other people as opposed to doing my own thing and the sky's the limit?"
For the past four years, Hummel has been running his own L.A.-based management firm, Omniquest Media, and has never been happier. "As an agent, it's all about deal, deal, deal," he explains. "There's no time for clients. I had 300 voiceover clients. As a manager, I have approximately 20 clients. I can take an hour for lunch with my clients. I can strategize with them about their careers for the next 20 years. It's about the long term. As an agent, it's about the short term."
Though precise numbers are not available, those we spoke with agree an ever-growing number of agents have decided to shift gears in the world of representation, removing their agent's hat in favor of a manager's. Their motivations and circumstances may vary. Some lose their jobs due to downsizing; others suffer burnout. Still others see new opportunities as it becomes increasingly difficult for talent—even those with track records—to land agents. Managers can fill the gap. There is also greater freedom and fewer restrictions for the manager, regardless of the client's experience or the size and status of the management firm, be it small, boutique, or large.
The Manager's Role
So, what's the difference between an agent and manager? It's the age-old question, but simply put, an agent can procure employment and negotiate contracts, while the manager—who guides an actor's career in broader terms—cannot. Still, most assert the line between agent and manager is blurring. Hummel describes his role as that of "facilitator." Among other things, he can oversee marketing and promotions that lead to bookings for his client, make introductions, and function as a conduit between many players, including the agent and the actor. If an actor does not have an agent, the manager can help land one. As a former agent, Hummel says he knows what agency might be in the market for new clients and who would fit with whom.
Further, he is familiar with casting breakdowns and can go to the agent to suggest his client be submitted for a particular role. If a role comes the client's way, he can explain the positives and negatives to the actor and then go back to the agent and discuss the actor's concerns.
Hummel says he knows the shorthand, adding, "I can't imagine being a manager without having been an agent first. You have to know both sides of the business. I let the agent do his job. But the manager is the captain, the person at the center of the hub, making sure that the agent, publicist, and business manager [who tends to the finances] are all part of the team. As the manager, I play mother, father, and psychiatrist to the actor."
Hummel—whose clients are writers, directors, and actors, including Armand Assante and Mark Hamill—says his most important role is often that of producer: either creating and then producing projects that showcase his client's talent or, more usually, facilitating the client's ideas for self-promoting vehicles. For example, if one of his actors has an idea for a pilot, Hummel may introduce the actor to a writer and/or director as a steppingstone to creating it. If the project comes together, Hummel may put on the producer's hat.
"Most recently I produced a TV pilot called 'Monster of the House,' " he elaborates. "It's kind of like 'The Office' meets 'The Addams Family.' My client Greg Pritikin wrote and directed it, and my British client David Bygrave stars as the lead. He's a 425-year-old vampire with an inferiority complex. It's currently being shopped around by CAA for a network."
The chance to produce is a major plus for managers, as franchised agents are not allowed. There are a few exceptions that permit it, but generally the practice is viewed as a conflict of interest. The producer is an employer; the agent is negotiating for the actor. The same person in both roles is not compatible.
Many of the managers we spoke with assert their clients are the beneficiaries of a manager's freedom to produce. According to manager-producer Peter Principato of Principato-Young Entertainment in Los Angeles, managers who produce are more necessary now than ever, thanks to changes within the industry. For starters, he says there are fewer traditional studio and network projects in the works, which means it's increasingly difficult for actors to find work. At the same time, the advent of online and digital programming offers the actor a platform to display his talents that will help bring him into the mainstream system. These days, the actor has to wear more than one hat and create a project that truly reflects his talents. That's where the manager comes in as guiding hand, Principato says.
"I'm serving as a producer in pulling together a project, whether or not I get the title," he points out. "In other projects, I am the producer [in name as well]. The reason we produce is to elevate the client in the market and provide an umbrella of protection, which also means we can help the client at the developmental level."
Though he manages Jonah Hill, Ed Helms, and Thomas Lennon, a third of Principato's clients are at the developmental stage. He has produced Comedy Central's "Reno 911," whose cast members are all clients, and the pilot "Running Wilde," starring Will Arnett, who is also signed with Principato. "Wilde" has been picked up by Fox, with a 13-episode order.
The possibility of generating big bucks is undoubtedly part of the appeal in being a manager. Unlike franchised agents, who can only charge 10 percent of a client's income, managers have no such guidelines. Virtually anyone can hang out a shingle as a manager and charge whatever the market will bear. Still, most managers stay within a 10 to 20 percent range, says Clinton Billups, president of the National Conference of Personal Managers.
Principato says he charges the same 10 percent he did as an agent. So does Tom Ingegno, a Long Island, N.Y.–based manager who is a co-owner of OmniPop, a bicoastal firm. He says that as a producer, he gets a producer's fee, which can be substantial; but then he will not charge his client for that project. Such double-dipping is frowned upon, though some managers do it.
Ingegno says he was a hands-on agent and wanted to continue in that role with fewer clients, so he became a manager. Also, as a manager, he would have access to agents at all levels who might have contacts with certain casting directors and projects that he did not have as
an agent.
Actors Testify
Standup comic–actor Buddy Fitzpatrick, who had Ingegno as an agent and continues to work with him as manager, likes the switch. "I work more frequently now, and my accessibility is better," he says. "Before when I was performing and another agent approached, as soon as they saw Tom, that was the end of it. Now I can put the agent in touch with Tom, who will talk to him. They are not in competition, and their relationship has upped the ante. I've never been busier, and my salary has increased."
Fitzpatrick, who freelances with a number of agents and has had a fair number of theatrical and TV stints along with his standup gigs, adds that Ingegno addresses the actor's personal needs even more comprehensively than the rep did as an agent. "He knows my life and understands that as a divorced man with two kids, I cannot go to perform on cruise ships, for example," says Fitzpatrick. "I love him dearly. He's been good to me."
Loren Lester, repped by Hummel previously as an agent and now as a manager, also feels his opportunities have increased. "Larry was my voiceover agent at ICM, and now he's my on-camera manager for film and TV shows," says Lester. "So my relationship with Larry completely changed. Managers can move from one agency to another. Obviously agents can't do that. As a manager, Larry's first order of business was placing me with a top-notch theatrical agent, Stone-Manners, and now I feel confident that I'm being submitted on every project that I'm right for. And with Larry on the phone, in addition to the three agents at Stone-Manners, I feel confident that I'm being pitched on every project that I'm right for. Larry never hesitates to make a call for me, and being a manager, rather than an agent, gives him the freedom to do that."
Lester now has recurring roles on HBO's "Hung" and Nickelodeon's "Victorious," as well as two features in postproduction: "The Green Hornet" and "After the Wizard." He's also voicing the animated roles of "The Iron Fist" and "The Green Lantern." This track record certainly suggests the switch from agent to manager is working.
Editor's Note:
Since this article was published, Larry Hummel is no longer with Omniquest Media. He also no longer managers the careers of Armand Assante, Loren Lester or Mark Hamill.