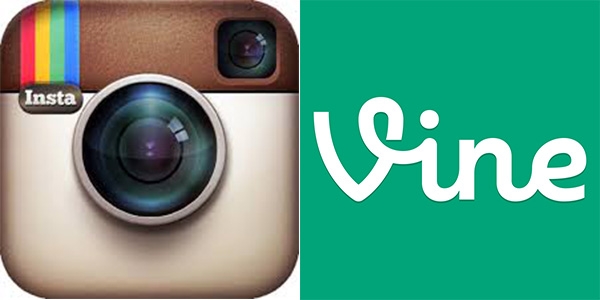 The popularity of video-sharing mobile apps like Vine and Instagram is expanding as rapidly as the average length of a viral video is shrinking. Millions of people are using Vine and Instagram, which both offer users the ability to take, edit, and share seconds-long videos with the world. Vine video has a maximium of six seconds (and it loops), while Instagram, which until now has been an uber-popular image-sharing app, now allows for 15-second videos.
For just the short time these apps have been available, a flood of creativity has already hit the web. (Vine has been around about seven months, while Instagram just released its video capabilities in the last two weeks.) Users are making and sharing all kinds of videos, from clever stop-motion animations to poignant vignettes to cute cat videos. Sites like Vinstavids are popping up that cull the videos that are trending at any given time. The Tribeca Film Festival held the first Vine video competition, giving accolades to 40 videos out of some 400 that were submitted.
If you think these quick-hit videos aren't a good marketing opportunity, think again. For filmmakers and even theater producers, this is a great opportunity to tease your latest project or show and share it with a large audience primed to soak up this type of content. Similarly, for actors, singers, dancers, and other performers, the quick-hit format can really catch the eye. The more creative, the more likely it is to make an impact socially, so out-of-the-box thinking may be required.
Here are a few tips for getting started on your next Vine or Instagram video.
Keep it simple.
That should be your motto throughout the whole process. You only have 6-15 seconds to work with, so you have to make every second count. The simpler the concept, the more easily and clearly it will come across to the viewer. At the same time, keep in mind that the act of being creative and of keeping your concept and shooting style simple are not mutually exclusive. The sky's the limit where your creativity and motivation are concerned!
Keep it structured.
Plot out the entire concept and shoot ahead of time. Again, you're only working with a few seconds, so this process will go a long way to enhance the finished product. The functions of the apps—that is, how they allow you to shoot and edit—are limited, so this will not be as daunting a task as it may be for larger, longer projects shot and edited with more advanced equipment.
Keep it still.
Again, every second counts with these types of videos. When you're shooting, let all the action happen in front of the camera, rather than the camera trying to follow the action. The rule of thumb for video projects is to keep the camera trained on any subject for at least 10 seconds. For Vine videos, you don't even have 10 seconds, and for Instagram, 10 seconds is more than half the video, so adhering to this tactic will ensure that your audience has the best chance to absorb what you're trying to do!
Keep it fun.
At this point in time, the nature of mobile video is still evolving. There are exciting prospects for it, but it largely remains an undiscovered territory. That's a license for unlimited creativity, so feel free to have some fun with it!