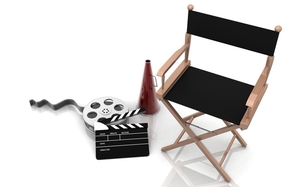 "You cannot escape the responsibility of tomorrow by evading it today." -Abraham Lincoln
Honest Abe never saw a movie, but his words still apply today. In the film world, it's common to hear the phrase, "No, it's cool… We'll fix it in post." You may have even uttered those words yourself. But neglecting post-production until you get there can cost you big in both time and dollars.
From the technical to the tactical, here are five tips to develop the best post-production strategy for your project and help you get your plan started before it's too late.
Think in reverse.
Once you select an editor, determine what your post needs are before you start shooting. Create a post-production workflow from the beginning that works. Ask yourself: What kind of project am I making? The next "Breaking Upwards"? Or is this for the web? You need to devise a plan for how to make the content you want. Get up to speed creatively as well. Before stepping onto set on the first day of production, make sure you've done all of your homework as a director and/or producer. It allows you to make quick decisions when the pressure starts mounting. And believe me, it will! Keep in mind that it might cost a lot to change creative decisions once you're in post.
Get real, yo!
For some strange reason, people feel like they don't need to allocate money in the budget for post. Do the research. Call post houses and get bids. See if they can achieve what you want. There are hard costs in post. You're doing business with people helping you with deliverables, etc. Set aside money for all of those needs. Believe me, you will be tempted to dip into your post budget during production. Resist! Instead, prepare a REALISITC budget and post schedule, and do your best to stick to it.
Show me what you're workin' with.
Familiarize yourself with the technology that's available to you. And for the love of God, do tests! You need to understand the workflow before your shoot. Test camera sensors, understand the advantages of shooting on the Canon 5D vs. the Alexa vs. the RED, etc. It's smart to get to know these tools first. Also make an effort to understand their post processes. There is a mistaken belief that it's cheaper and easier to do post digitally. You can do it faster, but will the results be better? Think it through.
News team assemble!
Like Ron Burgundy, build a dependable team that can help you through post. Hire people who will enhance the process. A lot of the traditional post facilities are shutting down because of the economy. Boutique companies are competing for your business. They want to help you! Don't be scared to reach out and make the connections that will help you finish your project.
It's not DiGiorno. It's delivery!
Figuring this out early will help save you $$$! Know the formats you will need to deliver on in advance. Say you want to submit to SXSW… find out what exhibition formats they want. You should recognize from the beginning of the process so that you can properly prepare for the final delivery.
Matthew Perkins is a filmmaker living in New York City. His first feature, The Little Tin Man, hits the festival circuit this year. Follow him on Twitter @_MatthewPerkins