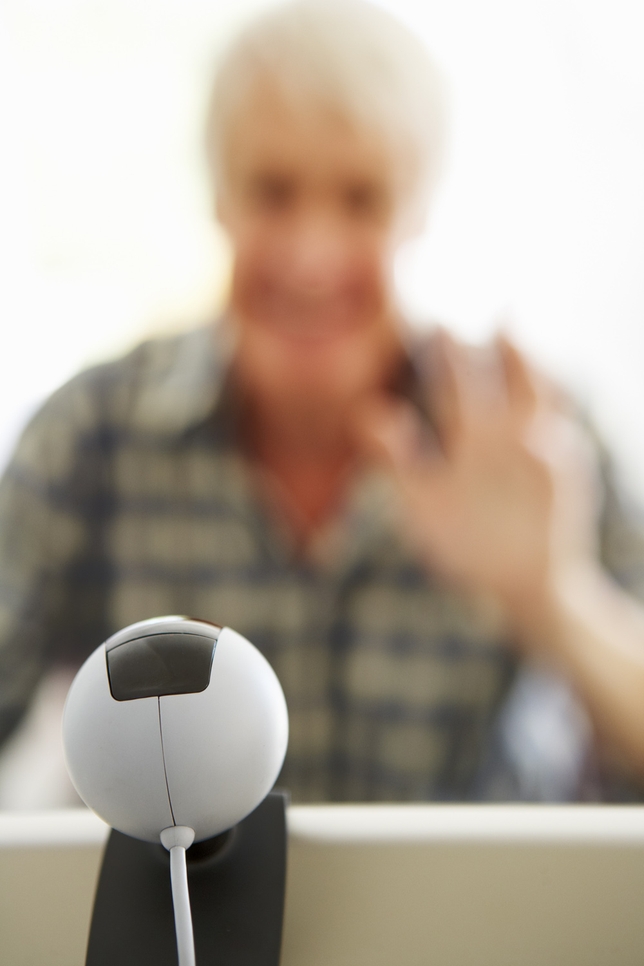 Ten or 20 years ago, the concept of live video exclusively brought to mind the nightly news. Reporters and anchors delivered the latest of what's happening in your neighborhood directly to you through your television set.
Now, live video has another meaning entirely—that is, livestreaming, or webcasting. That's delivering multimedia content live, directly via the Internet. You can watch live events, television, or movies, hear speeches, and even hold business meetings. And you can deliver your own live content. Even Congress has a livestream channel these days on YouTube. The possibilities are becoming endless.
It's also an opportunity for you as an actor or host. You can broadcast yourself easily and at little to no cost. Here are a few ways to do it.
Google Hangouts
As previously discussed (www.backstage.com/advice-for-actors/tech/how-use-google-hangouts-boost-your-acting-career/), Google Hangouts is a great free option for livestreaming video. Via "Hangouts on Air," you can broadcast video chats to the world (www.google.com/+/learnmore/hangouts/onair.html). Because Google now owns YouTube, your broadcasts are instantly saved to your YouTube account. With its easy interface and accessibility, this is probably the best option for getting started with livestreaming.
Ustream (www.ustream.tv/new)
Much like YouTube, Ustream is a network of video channels. It provides a platform for delivering livestreaming video via digital devices. For basic service—10 GB of space—it's free. If you're planning to do a lot more livestreaming (with more customizable functionality and watchable without advertisements), the lowest enhanced plan is currently around $99 per month.
GoToMeeting (www.gotomeeting.com)
This platform is primarily geared to businesses, allowing for Web and video conferencing. You can have meetings with up to 25 people, accessible by a range of digital and mobile devices. You can try it free for a trial period, and then the service is offered at a monthly or yearly cost starting at $49 per month or $468 per year.
Livestream.com
This site offers tools—live HD video players, encoding software, even a camera-mounted device for livestreaming on location through your camera and equipment for a studio setting. This is an advanced option for more serious livestreamers. Livestream.com also offers livestreams to watch and subscribe to, including sports and concert music.