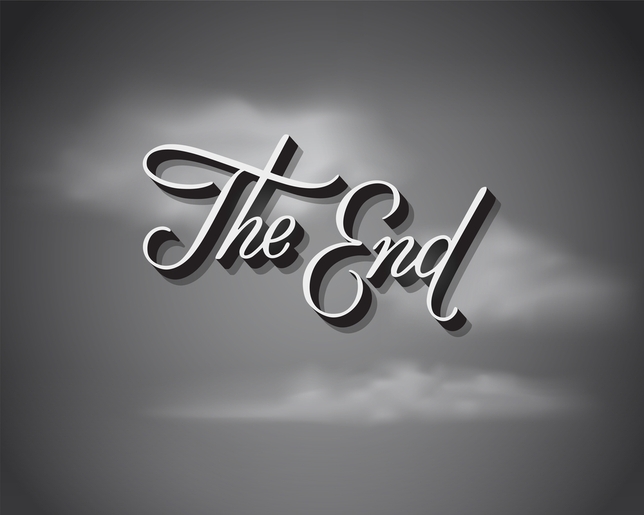 "And… cut! That's a wrap. We're done!" Wait a second. Not so fast, pal. The real work has just begun! Welcome to post production, where all of the editing, color correction, music, and sound come together. Your creative juices are about to be funneled and filtered, pulp free, ready to serve.

Post is the vital stage before a project is ready to be showcased to the world. You want to put your best foot forward. The goal should not be just to try to achieve coherency here. Instead, take the art of storytelling very seriously. This is your time to shine. Make it yours. Have fun. Style this project the way that you want. Claim your voice. Don't doubt yourself.

Here are a few concepts to keep in mind as you get your clay spinning on the wheel:

1. There's no need to rush, but give yourself a deadline anyway.
Fasten your seatbelt. The road to a final cut is usually a pretty long one. Hours can feel like minutes when you're sitting at an editing bay. You're literally time traveling. So remember to get away from the material periodically over the course of the process. Taking breaks to maintain your objectivity is a major key to breakthrough. As for setting deadlines, aim for an upcoming contest or festival to keep yourself on track. (Check out Withoutabox.com for some ideas.)

2. You have what you have, so abandon your script (sort of).
There are a million reasons why what you shot does not look exactly like what you wrote. Don't make excuses. Throw out everything you've heard about filmmaking, budget hiccups, how many shots you got or didn't get that you wanted, how it was filmed, mistakes that were made on set. Throw it all out. Don't get too attached to your script because what you actually filmed is now your canvas. Work with what's there to make the best finished product possible.

3. Subject yourself to internal critics before those in the real world find you.
First and foremost, develop thick skin! I can't reiterate this enough. We all hate anonymous comment box haters, so stay one step ahead of them. Before finalizing everything, solicit and incorporate as much feedback as you can. We all know ruthless, tactless people. Ask for their opinions and don't get offended. Be brutal with yourself as well. Just because a joke is funny by itself doesn't mean it will always hit in context. Cut it! Nine times out of ten, less is more. At the end of the day, excellence is undeniable and cream always rises to the top. It's science!

This week's spotlight is on Ann Carr's "The Actress." Check out how this simple, relatable concept is executed with ease:
Matthew Perkins is a filmmaker living in New York City. Follow him on Twitter @_MatthewPerkins