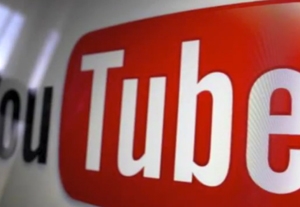 Using YouTube can be a powerful tool for self-promotion, whether you are a dramatic actor looking to get their face out there or a comedian with a large repertoire of impressions. Although Vimeo (vimeo.com) offers higher quality hosting and a more artist-friendly atmosphere, YouTube's massive audience and broad appeal and ease of use is your best bet for getting your name, a standup routine, or your reel out there.
Setting up an account on YouTube is very simple. If you have a Google account, you can sign into YouTube using that, linking your profile on YouTube to your Gmail and Google Plus account. If you don't have a Google account, or don't want your videos linked to your account, you can simply create a new account through YouTube, which will in turn become a new Google account. Since you'll be using your YouTube channel for promotion, make sure your handle (account name) is memorable and stands out, but most importantly, represents you. If a profile with your name exists, try tweaking it slightly, with something such as JohnSmithPresents or StarringJohnSmith. Pick a background that fits your personality – you can choose a color or upload a file from your desktop – and use your headshot or a fun promotional photo as your picture. You can also create a custom channel URL to drive traffic, though beware, once you create this, you can't change it.
The simplest way to upload a video to YouTube is to use their built in "Upload From Webcam" function, which records your video from your computer's webcam. From there, you can upload your video with a few clicks. Obviously, recording a video with a webcam will not result in the highest quality product, but for a simple vlog, or a series of impressions, and if you're recording in a well-lit room, without fluorescent lights, the quality should be fine.
If you're uploading a video from your computer, you'll need to make sure the video has been exported in a filetype that YouTube accepts. The most common of these file types are .MPEG4, .MOV, .AVI, .WMV and .FLV. (These file extensions should appear at the end of the file name.) YouTube will not accept project files, the files you access to edit the video, in iMovie, Windows Movie Maker or Final Cut, for example. These programs all have the ability to export project files into smaller files that can be viewed online. VLC Media Player (http://www.videolan.org/vlc/index.html) is also a great, free file converter and a powerful media player to boot.