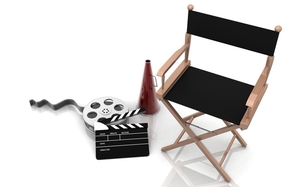 "The essence of cinema is editing. It's the combination of what can be extraordinary images of people during emotional moments, or images in a general sense, put together in a kind of alchemy." - Francis Ford Coppola
So you wanna be an editor, huh? Anyone can do it these days (or so they say). You're only in charge of the story, the music, the rhythm, the pace, shaping the actors' performances, and often re-writing the script. Cool with handling all of that?
When you watch a sequence unfold as an audience member, the editing often goes unnoticed. In fact, if nothing stands out, it usually means that someone has done a great job. The editor plays with our subconscious. They hone infinite possibilities into a creative, coherent, cohesive whole. With a little luck and a lot of practice, you too might join the ranks of the greats. Or maybe your goal is just to get a rough cut pieced together on the first episode of your new web series. Either way, it's a stage that can make or break your final outcome. Here's a few tips to keep in mind:
Why don't you say it to my interface?!
Again, for efficiency's sake, I've selected Final Cut Pro as my editing platform. Regardless, the principles of what I am saying here are the same no matter which program you choose. Get acquainted with your software's user interface. This will give you a solid foundation for managing the content. Learning the basics is fundamental to crafting a story. Here's an insightful video to help you get acclimated to FCP7.
"Oh Stewardess! I speak jive."
Before diving head first into the pool, take a moment to make sure your floaties are snug and secure. Familiarize yourself with some of the common editing terminology so you don't drown in the process. The more you understand the techniques that are available, the better your work will be. Our smart friends from the Yale University Film Studies Program have assembled a list of key words and expressions to get your started.
There are no shortcuts.*
*Except on the keyboard. One way to fast track yourself to becoming a more efficient editor is by learning the FCP keyboard shortcuts. This simple step will free up your mind to focus on the creative more than the technical. Save time and effort!
Role Modeling 101
Everyone has seen a movie that makes them come alive. Before you start cutting your own story, revisit those pieces of inspiration and really study them. The specific use of transitions, matches and duration can help to identify and inform your cinematic style. Figure out which elements speak to you and begin to experiment with those. Drawing a blank? Start here!
Matthew Perkins is a filmmaker living in New York City. His first feature, "The Little Tin Man," hits the festival circuit this year. Follow him on Twitter @_MatthewPerkins.