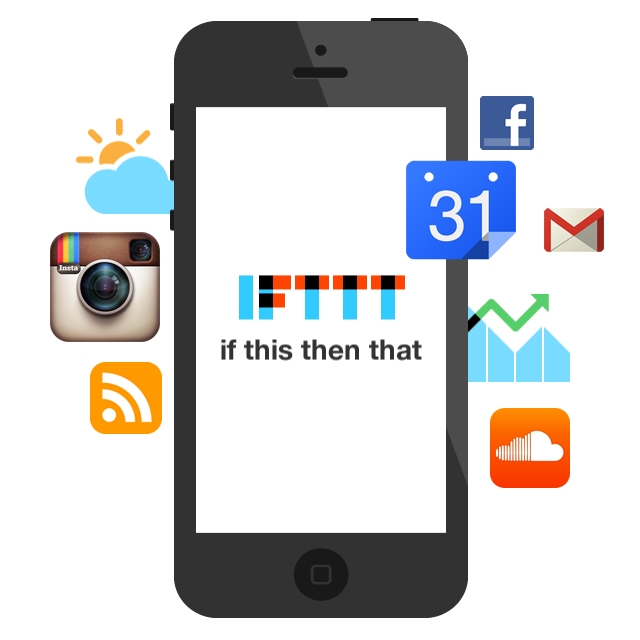 What It Is
ifttt
What It Does
Lets you automate your social media accounts and favorite websites.
Where to Buy It
http://www.ifttt.com (Web)
https://itunes.apple.com/us/app/ifttt/id660944635?mt=8 (iOS app)
What It Costs
Free
You're on Facebook, Twitter, Instagram, and maybe even Tumblr, Vimeo, and who knows what else. Social media sites can be an actor's best friend as far as promoting yourself and connecting to your fans, but they can also be an Iceman Cometh–size headache. Who has time to even look at them all? Let alone use them to their fullest extent? Believe it or not, you do—if you use the free ifttt.
It may be a bizarre name, but it has more potential to revolutionize your life and career than almost any other Internet application I've come across. It stands for "if this, then that," which explains what it does. Visit the website or download the iOS app, and start creating "recipes" to explain to each different site how to deal with all the others. If something on one service meets a criteria you set, then this other thing (in the same place, or somewhere else) happens as a result. And, with more than 50 services to choose from, the possibilities are, quite literally, limitless.
For example, say you're doing a show in another state in a couple of months. Use a recipe to search Craigslist for housing sublets and e-mail you when it finds one that meets your criteria.
Or: When you take a photo with a Instagram, automatically save a copy to your Dropbox account, your Google Drive, or your Facebook account.
Or: Create an Evernote note of all the videos you upload to YouTube, so you can search them all easily from your phone.
Or: Just send out a tweet every time you upload a new video.
You get the idea. You don't even have to devise your own recipes—there's a library of thousands of scenarios you can appropriate for your own use.
There are a couple of almost-downsides. The recipes are, by necessity, simple, and you may have to create a lot of them to get all the effects you want. Building them from scratch is easy, but it's not the most intuitive process at first. When you first use the site (or the app, which has a superior interface) you'll want to spend some time familiarizing yourself with what's going on. And, naturally, you have to authorize every different website for use with ifttt, and that can take a while if you have lots that you want to use.
It's worth the trouble. Although ifttt is amazingly powerful, its best feature is how it lets you make your online presence as expansive as you want while keeping your sphere of interaction with it as small as you choose. You'll be everywhere you want to be, but you'll never be overwhelmed again.