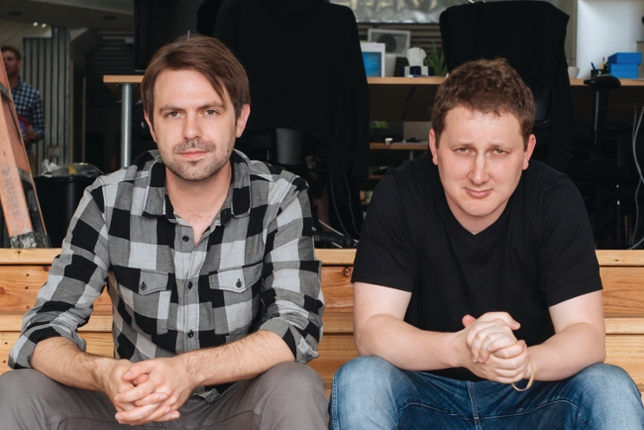 What does two-time Academy Award winner Dustin Hoffman wish he'd known before he started acting? And how would he offer up that information to today's working actor? It's not impossible to find out.
MasterClass, a new online education program aimed at providing everyone "access to genius," has closed the gap between the upper echelon of several fields—including acting, writing, music, and tennis—and those on their way up.
Helpful for any actor regardless of skill level, Hoffman uses his MasterClass, for example, to discuss how to fully flesh out a compelling character in the way he wishes he'd been taught in the early days of his acting career, peppered with advice on how to learn from his mistakes and difficulties.
"Dustin found it very hard in the beginning to get cast as a leading man, and the class has him explain how he was able to overcome those obstacles and challenges," says co-creator, CTO, and creative director Aaron Rasmussen.
Each class is completely driven by the instructor, adds CEO and co-founder David Rogier. "[Dustin] talks about how the raw material to be and play a great role is in everybody, and the craft and the skill lies in pulling that out of you; he teaches you how to pull that out of yourself, and it's amazing to watch him try to do that. [He teaches that] if you're feeling insecure or afraid it's not just about overcoming and taking a deep breath but using it appropriately in your craft and in your character."
The video-based classes are designed by the masters, like Hoffman, and helmed by Hollywood directors, such as Jay Roach ("Meet the Parents," "Austin Powers") and Oscar-winning documentarian Bill Guttentag, to bring a high production value that matches the high-level education.
"David and I have been friends for a long time and one of the things that brought us together is we're curious people and love learning things," says Rasmussen, who took his first college course at age 11. "We always wanted to work together and knew we wanted to do something in education, and we found there are two routes we could go: We could make some really good classes, teach people well, and have good production value. Or we can do something totally insane and try to have the best classes in the world, using Academy Award winners and the top people in their craft, and see if we can capture their knowledge and disseminate it to everyone—because that's the sort of thing we would want to buy."
The classes come in at $90 and include 10–25 video lessons, totaling two to five hours; interactive exercises that include pairing up with other students to perform scenes from the "Good Will Hunting" and "Jerry Maguire" scripts provided, before being able to ask Hoffman questions directly; and a workbook complete with a loose timeline to finish.
"It allows people to take the class at their own pace, at their own leisure, instead of forcing a structure on them," explains Rasmussen about the class layout. "However, if they do like the structure, they can follow the one that's suggested."
MasterClass, which is backed by Robert Downey Jr., launched May 12, and in addition to classes from Hoffman, offers writing lessons from James Patterson (the Alex Cross series) and tennis tips from Serena Williams. For those looking to brush up on their vocal or photography skills, upcoming lessons will feature Grammy Award–winning recording artist Usher and renowned photographer Annie Leibovitz.
For more information, visit masterclass.com.
Inspired by this post? Check out our audition listings!