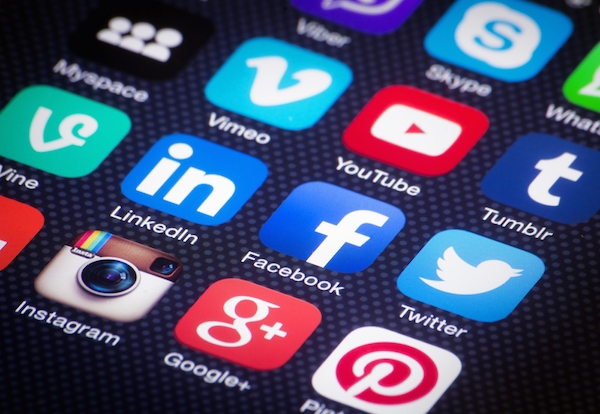 Editor's Note: In 2011, Backstage launched two new essential iPhone apps for actors: Call Sheet: Casting & Agency Contacts by Backstage and Reality TV Casting Powered by Back Stage, providing iPhone, iPad, and iPod Touch users with fast access to reality-based casting notices, acting news, and contact details for major feature film, television, and theater casting directors, agents, and managers.


With so many so delightfully useful apps around, it's a challenge to narrow them down to a top 10. Although not all apps are available for all mobile platforms, the explosion in app popularity means your favorites are likely coming to your mobile device sooner rather than later. For simplicity's sake, all the apps in this list are available for the iPhone, iPod Touch, and iPad, with many likely moving to Windows Mobile, Android, and the BlackBerry, if they're not already there.

1) IMDb (free)
Optimized for quick searching, this is the go-to app when you're trying to look up an actor's credits, figure out the name of the director you just met, or find movie times in your area.

2) Netflix (free if you already have a Netflix account)
The ability to stream thousands of films and TV shows right to my mobile device makes me nothing short of giddy.

3) William Shakespeare Quotes Pro (99 cents)
If you're a fan of the Bard, your heart will skip a beat (as mine did) when you find this searchable database.

4) iPerform ($9.99)
This terrific app tracks an actor's auditions, bookings, industry-related contacts, expenses, and much more, elegantly integrated and at your fingertips.

5) Actors Access Mobile ($24.99)
Yes, it's pricey, but as all submissions turn electronic and hard-copy submissions go the way of the buggy whip, this handy app is on the cutting edge, allowing actors to submit themselves for auditions easily and on the fly. Important note: You must already be a member of Showfax (its online submission component) to use this app.

6) SpeakEasy Voice Recorder ($1.99)
I've tried all the free ones and a few of the for-pay ones, and I took to this app for its surprisingly clear sound recording. If you've got the bucks to burn, you might consider FiRe Field Recorder ($9.99), developed for audio professionals (perhaps a sound solution for your next short film).

7) Screenplay ($4.99)
This screenwriting app allows you to write movie and TV screenplays on your mobile device. The folks at Final Draft say they have an app in the works, but with no release date set, this might get you through until then.

8) AroundMe (free)
If you're in an unfamiliar area, this clever app utilizes your mobile device's GPS to quickly proffer a preset list of everything from ATMs to gas stations to coffee shops.

9) Sigalert (free)
If you live in L.A., this can be a lifesaver. Using Sigalert, I take a quick glance at the freeway traffic before I hop on, saving myself countless precious hours by previewing the traffic flow as I determine my travel route. This is not really an app. Just go to Sigalert.com on your mobile's browser and save the page with the "Add to Home Screen" button. If you live in New York City, try NYC Way (free) and check out its subway alerts.

10) Actor Genie ($9.99)
This comprehensive app lists every TV show and film in production, who's casting, who's directing, the names of assistants, the start date, etc. If the makers stay up to date with this information, they'll have a winner here. (Note: Listings are only for New York or L.A. so far.)
Inspired by this post? Check out our audition listings!