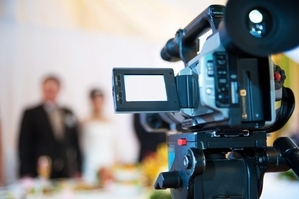 The must-have items from previous installments of Thing of the Week.
iStabilizer Dolly
www.istabilizer.com; $59.95
Want your videos to stand out from the thousands of boring, static YouTube creations? Check out the iStabilizer Dolly, a lightweight four-wheeled platform for your smartphone or small digital camera. Sturdy and smooth moving, it's ideal for low-to-the-ground work but will help create alluring tracking shots, dolly zooms, and even circular panning on any level surface. You'll want to use a camera weighing 12.3 ounces or less. You may occasionally hear the dolly's wheels on your finished video, and a little trial and error may be required to get the right look at the speed you want, but with some practice, your videos will look much more professional and exciting.
Steinberg Cubasis
itunes.apple.com; $49.99
GarageBand is terrific, but Apple's music composition software is ultimately a toy, putting up walls you'll bash into should you ever desire to take your creations to a truly professional level. Cubasis is a new "entry point" for Steinberg's Cubase software for Digital Audio Workstation arranging, recording, and editing tasks. It supports multitouch and has an astonishing range of capabilities you can't get as robustly elsewhere: more than 70 virtual instrument sounds, virtual keyboard and drum pads, an essentially unlimited number of audio and MIDI tracks, a sample editor and key editor, and tons of import and export options.
Audio-Technica ATH-M50 and ATH-M30
www.audio-technica.com; ATH-M50: less than $160 (online)/ATH-M30: less than $60 (online)
Earphones that come with your music player are barely worth using to listen to MP3s, so don't even think about trusting your career to them. If you need quality headphones for checking your mixes, don't blow hundreds of dollars on a pair with perfect flat response. Instead, go for the Audio-Technica ATH-M50. These deliver near-studio-quality audio with detailed and balanced sound. The ATH-M50's solid construction and ability to fold flat are nice extras, though the hefty weight (more than 10 ounces) and a cord that doesn't detach can be inconvenient. The ATH-M30 offers similar performance and features but can be found online for less.
Roland R-05 and Tascam DR-05
www.amazon.com; Roland R-05: $299/Tascam DR-05: $179.99
Who needs a digital voice recorder when you have a smartphone? You do. If you need to preserve anything professional, you're better off spending some money for a high-quality product than just pulling out your iPhone or Android. Consider the Roland R-05 or the Tascam DR-05. Both offer high-quality 24-bit, 96kHz audio, onboard editing functions, and additional features (such as automatic recording and level setting and prerecording that captures sound that occurs before you press the "REC" button). Roland's device comes with rechargeable batteries, more editing functionality, and superior recording options but is otherwise identical to the DR-05. Either will provide an upgrade from your smartphone's limited capabilities.
Scene Partner 2.3
www.scenepartnerapp.com; free
There's no one-size-fits-all strategy for memorizing lines, but Scene Partner can help. Download your script to the device (for an added $1.99), and then choose the character or characters you're playing to load the appropriate lines. Scene Partner can present just your lines, just your cues, both together, or every line in the scenes you're in. Editing your script, highlighting sections, and adding voice memo notes are extras in the Scene Partner Feature Pack, priced at $1.99 each or $4.99 all together. So don't be surprised if the "free" app costs you upwards of $20—at the outset—once you dig in.
Liz Caplan Studios mobile apps
Apple App Store; www.appszoom.com; $2.99–$4.99
If you want to acquire new skills, a real, live teacher who will get to know you and your specific challenge remains the only way to go. For a basic refresher before your next studio appointment, these detailed, user-friendly iOS and Android apps from Liz Caplan, voice teacher to the stars, are a fine reminder of why Caplan got where she did. Structured as practice tools, they're filled with physical and vocal exercises, tips, tricks, and words of encouragement to help you maintain what you've already achieved.