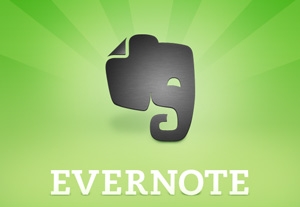 What It Is
Evernote
What It Does
A collection of apps for desktop and mobile platforms to help you organize vital data.
Where to Buy It
Apple App Store
What It Costs
Free; Penultimate $0.99
Preparing for a role can be tough work. So why make it more difficult by not always having inspiration handy? Evernote, available for numerous PC and mobile platforms provides just the organizational boost you'll need to keep your creative process simmering even when you're offstage. Here's a look at five ways Evernote and its sister apps can help you build your character and your career—no paper required.
1. Collate your research.
The Web makes it easy to unearth new details to round out your character's personality and backstory, but organizing everything you find can be tough. Pop everything—images, URLs, audio files, etc.—into an Evernote notebook, apply a keyword or two for faster searching later, and you'll be instantly organized. And because Evernote syncs across all your devices, exactly what you need will always be at hand.
2. Draw from your experience.
Sometimes words alone won't get you where you're going. Download Skitch (for Android, iPad, and Mac desktop) to give yourself versatile image annotation abilities. Grab a picture, screenshot, or Web page, then "draw" on it using a variety of tools and colors to communicate vital information at a glance. One possible application: Skitch your blocking or choreography on it for a visual reminder any time you need one.

3. More convenient note-taking.
Tech products may be everywhere today, but there's still no better (or quicker) way to take notes than by hand. With Penultimate ($0.99) and your iPad you can write down or draw things you need to remember (like notes after a performance) or sketch through new ideas, and file them in notebooks that preserve both your creations and your train of thought.

4. Put a face (and a date) with the name.
"It's not what you know, it's who you know" remains the mantra for any performing arts career. But it can be a challenge to remember everyone you meet and why you know them. Install Evernote Hello on your Apple or Android phone to link all the information you know about a person—name, photo, the date you connected, where you met, who you were with—directly to your Evernote account, and you'll never forget a face again.
5. Peek performance line learning.
If you have an iPad, Evernote Peek means you don't need to skip out of memorizing your lines because you don't have someone else to rehearse with. With your cues and lines in an Evernote notebook, just lift your Smart Cover to see the line you'll need to respond to, then lift it up higher if you need a hint. You can also brush up on old skills or develop new ones (like learning a language) with professionally published Peek packages.