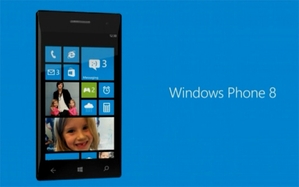 What It Is
Microsoft Windows Phone 8
What It Does
Mobile operating system that offers unparalleled integration with Windows-based PCs.
Where to Buy It
Comes preinstalled on supported phones.
What It Costs
Operating system: Free
Nokia Lumia 920: $99.99, not including contract
HTC Windows Phone 8X: $99.99 (8GB) or $199.99 (16GB), not including contract
Apple and Android have been duking it out for a while now on the smartphone front, with the fierce partisans on neither side willing to cede much ground. But they may have to now that Windows Phone 8 is on the scene: It takes a different tack, and one to which attention must be paid by those who rely on their smartphone for their life and livelihood.
Last week we discussed the features and the shortcomings of Windows 8 on computers and tablets, but the mobile-phone version is an almost-perfect rendering of the concept. The tiles give you big, colorful ways to access various features, and the ability to send important information to the lock screen means you won't necessarily need to log in just to check the time or weather, for example.
Everything, from your address book to your social networking apps to your credit card numbers and other money-related info, is organized into "hubs" that group together like concepts in sensible ways. The operating system's visual nature is highly appealing (and a lot more dynamic than you'll see on Apple or Android phones), but you might miss out on a lot of functionality if you don't use a Microsoft account—or if you don't know anyone else with a Windows phone.
Microsoft, after all, is trying to create an Apple-like ecosystem, so if you're not up for that (or at least up to speed) you won't get everything you could out of Windows Phone 8. You will get Microsoft's intense dedication to software, with an excellent Internet Explorer Web browser, good-looking Bing Maps, high-quality Skype integration, the well-stocked Xbox Music store, and so on. Syncing files with a Windows PC is a drag-and-drop snap. Then, of course, there's Microsoft Office. If you store your files on SkyDrive or Office 365, you can access them on your Windows 8 phone, which means you now have an unparalleled access to an efficient way of working anywhere. (Admittedly, this could be either good or bad.)
One of the big caveats at this point is, as with Windows 8, apps. There are upwards of 100,000 out there, but few are optimized for Windows Phone 8 and you won't find everything you may be looking for. And because the platform is still new, it's not free of bugs and usability issues.
If you're interested in Windows Phone 8, you have two chief choices at the moment: the Nokia Lumia 920 and the HTC Windows Phone 8X. The former is almost tablet-size, with power to match. The latter is smaller and better balanced. Both, however, utilize up-to-the-minute hardware, and point to real promise for the nascent OS that will hopefully be realized in the months ahead. Whether or not Microsoft has ever been cool may be open to debate, but if the company plays its tiles right, Windows Phone 8 could change all that.