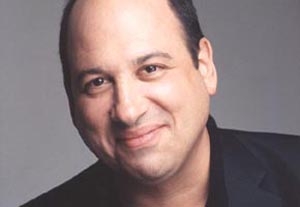 On March 30, the SAG-AFTRA merger was approved by a substantial majority of the membership. Opinions among my friends and colleagues have ranged from celebratory ("Hallelujah!" "'Bout damn time") to pessimistic ("I hope I'm wrong, but I think this SAG-AFTRA merger is going to bring us a lot of pain and misery," "Surprised merger isn't the magic you expected? You should have read the materials before you voted"). On the occasion of this momentous change, I asked actors who frequent our message board to weigh in with their own thoughts. Here's what they had to say:
"It is a change. Change needs to be followed by bustling activity and reinvigorated enthusiasm. I truly hope this will benefit the acting community of the U.S."
"Whenever change is embraced by such a wide margin it indicates tremendous dissatisfaction with the status quo. The combined union, although a wise move, is not going to solve the biggest issues facing actors, such as changing viewer habits, technological advancements, audience dilution, and the economics of advertisers. I hope the new union and our employers will now focus on the market realities and creatively figure out how to ensure acting remains a viable profession for many."
"Hear, hear. Hopefully we'll be more effective at that now that we definitely stand together."
"For me to be entirely happy with the merger, the new union must be able to make strong television contracts when it comes time to renegotiate. My fear is that the under-5 will remain; that is a cut in pay for those actors who book what is now a small co-star. I would like to see the under-5 eliminated and all those speaking roles getting SAG scale."
"Like: (1) All union on-camera work will soon count towards qualifying for a single health insurance plan, (2) Puts a stop to the race to the bottom by two unions competing for the same TV contracts, (3) Possibility of affecting changes via petition. Dislike: (1) Archaic, anticompetitive, and counterproductive entry rules, (2) Prohibitively high initiation fee, (3) Unclear status of the New Media Agreement."
"It's definitely a weird change. I think it is exciting, but it's still an unknown what the future holds. If by merging, we, as one union, have more negotiating power in contracts and can get higher rates, better residuals, and good health and pension, that's all you can ever ask for.… I think, with 92 percent of the union actors, we can all rise up and our voices will be heard. There is no point living in the past. Now that the merger is here, we must work together as one for the best future for everyone."
Regardless of your take on the issue, may we all now embrace this change and support our newly unified union while still keeping a careful eye on what happens next, as this decision will surely necessitate others. Feel free to join the stimulating discussion (along with many others) on our message boards at www.bbs.backstage.com. See you there.