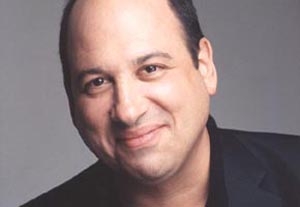 DEAR MICHAEL:
How do I best utilize IMDbPro as an actor when I already subscribe to multiple casting sites?
Satterboom, Fullerton, Calif.
DEAR SATTERBOOM:
Unlike the casting sites you've joined,
IMDBpro
isn't designed to facilitate direct self-submissions for projects. That's not its purpose. It's also not designed for learning about auditions.
As a research tool, however, it seems to have the edge, though many complain that the data isn't always reliable or up-to-date. The site lists credits, background, and contact information for industrywide film and TV professionals. It lists projects in development and preproduction, and who's involved. You can learn who's producing, directing, or casting and how to contact them. You can track relationships to see whether you know someone who knows someone. If you have an appointment to meet with an agency, or if you're trying to decide which agencies to approach, IMDbPro can tell you how many clients they have, whether those clients are working, and whether the agency already represents someone like you. And of course, having a profile on the site increases your web presence, so more folks can find you, see your reel, and read your credits.
"IMDbPro is a unique and powerful tool for actors," says Jack Bernstein, head of IMDbPro. "Pro members can enhance the effectiveness of their IMDb page by adding a résumé, headshots, and up to five demo reels. This level of detailed information about an actor's skill set and experience will help attract the attention of casting directors who use Pro daily to discover new talent. For example, Robert Pattinson was discovered on IMDbPro for the role of Edward in the 'Twilight' franchise. Our mission is to help people get jobs. Actors can search our more than 12,000 In Production and In Development titles to see what's being cast, and they can use our unrivaled contact and representation information to connect with more than 200,000 industry professionals and more than 50,000 companies, including talent and casting agencies. Finally, actors can monitor Pro's STARmeter rankings to gauge their popularity -- and everyone else's. Our STARmeter rankings show which actors are most popular, as well as which emerging actors are breaking out. This data is widely used by casting agents and studio executives when making hiring decisions."
Of course, all these subscriptions can add up fast, so I encourage you to see which ones deliver services that are best suited to your specific career goals. Sometimes, we just like to feel like we're doing something, but keep an eye on what's really working, so you don't waste your money on anything that's redundant or ineffectual.