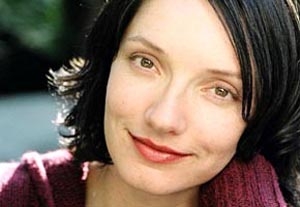 DEAR JACKIE:
I don't know what to do! I'm an actress on the East Coast and I was offered a sweet sublet deal in New York to start in January for several months. Then literally an hour later, I got a call from a management company in L.A. and they're interested in representing me. Do I go to New York and pound the pavement there or go to L.A. with this manager?
I don't know too much about this boutique manager, although the company seems to be well-respected, with several staff members and interns. The manager wants to meet in early January and talk about representation, although that's when I was going to move to New York. She seems very promising, making the point that she is with a boutique company while pushing to work closely on my career.
Ahh! I am so confused, and literally an hour ago I thought I had it all figured out.
—Indie Seeker
DEAR INDIE:
My strong feeling about this is that you should live in the place you want to live. If a manager in Los Angeles is interested in you, it's likely you'll end up with interest in New York too. Don't let one phone call, even from a representative, throw off your plans.
As I write this, I hear objections to this advice ringing in my ears. Sure, I suppose this manager's call could be some kind of "sign," and perhaps the first audition she sends you on could open the door to your dream career. Or, just as likely, you could be discovered walking down 57th Street on your way to the Russian Tea Room. Is it obvious I am not taking this manager's call very seriously? Is this someone who has seen your work or to whom you submitted, or was this a call out of the blue? There are plenty—and I mean plenty—of attractive, talented artists in Los Angeles looking for representation. Legitimate managers don't need to cold-call clients on the East Coast.
Some might suggest that you further research the manager and her company, and if everything seems on the up-and-up, take a trip out to Los Angeles to see what she has to say. I say that unless you want to live in L.A. or are neutral on where you'd like to be, don't bother.
Here's why: When I graduated from graduate school, I thought I was headed right back to Los Angeles, which is where I'm from. I was really looking forward to going home. Like most MFA programs, my school did a showcase in New York and in L.A. Our New York show was packed, with representatives and casting people standing in the back. Our L.A. show? It was half filled with my personal friends, with just a few agents scattered around. I got a callback with an L.A. agency, but no bite. In New York, however, I got numerous callbacks and landed an agent and a job. It seemed to me that the choice was made. L.A. didn't want me; New York was my town. I did the job and worked for a while with the New York agent before it hit me: I really did want to move back to Los Angeles, and I wasn't going to let one audition (the showcase) decide something that important for me. I bid my agency farewell and got on a plane.
And you know what? Within a year I had another agent—in L.A.
If you were already an established commodity in one city and were thinking about starting anew in another, I might pause, but then I'd give you the exact same advice. Building and maintaining an acting career is hard work. Don't add living someplace you don't want to be to your struggles.
DEAR JACKIE:
I have finally been getting sent out on auditions lately, but I've been having a problem once I get there: The waiting room freaks me out. I prepare for the audition and I get really focused and ready in the car before I walk in, but when I sit and wait for 20 minutes to an hour, I start to doubt all my choices or forget what I'd planned to do. And I get super nervous. How am I supposed to sit quietly in a waiting room and then turn on a full performance in my audition just a minute later?
—Don't Make Me Wait
DEAR DON'T:
First off, I'm not sure how waiting to audition is all that different from waiting to perform. If you get cast in a project, you're going to have to wait to enter the scene you're playing. Whether you're in a dressing room, off-set at craft services, or in the wings of a theater, you'll be standing around or sitting quietly and then have to deliver, as you said, a "full performance" a minute later. Auditions aside, this is something you have to get good at.
I understand that an audition waiting room can be a tense place. The physical presence of your competition and stray questions of self-doubt can be difficult to overcome. You need to come up with your own way to get through the process. It will get easier the longer you work at it.
I'd suggest that you don't get yourself so charged up in the car. Instead, get focused and prepped at home and use those last few moments in the car to ready yourself for the waiting room. Remind yourself that you have a right to be there and are just doing what any actor does—going to one of many job interviews, none of which in itself is all that big a deal. Next, go inside and take stock of the place. If you start to feel overwhelmed or nervous, don't sign in yet. Instead, go to the restroom and take a private moment to calm down. When you're ready (and before you're late), go back out and sign in.
While you wait, don't get caught up in chatting with other actors, texting, or reading and rereading the sides. Don't listen to the other actors going in and out of the room or try to guess which of them best fits what the casting people are looking for. And don't try to stay in character and perfectly prepped the whole time. Focus on an activity that helps you get centered and relax. Listen to music, knit, read, meditate, do a crossword puzzle, read Back Stage—whatever. Based on how challenging the audition material is, you can gauge how long you'll need to get back in touch with your preparation—probably only a minute or two—and take that time as the people before you go in to read. If you are fully prepared for the audition, trust yourself. You can let the preparation go while you wait.