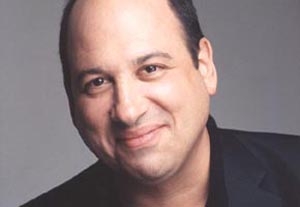 Dear Michael:
I am a senior musical theater major at SUNY Fredonia. I was wondering if you could give me examples of jobs for actors and singers in the theater business but not as a performer—a reader, teaching, voiceovers, extras, etc.—and the best ways of finding and getting these jobs, and any other related information. Thanks for all your answers on BackStage.com; they are very helpful.
—Getting' Started
East Northport, N.Y.
Dear Gettin':
I was a little confused by your question, because "Jobs in Theater for Actors and Singers That Don't Involve Performing" is a pretty short list, and not all the jobs you named fit that category. But let's hack through this together and we'll figure it out. I'm taking the liberty of expanding your query to include jobs in television and film, and in a moment I'll make a case for casting an even wider net.
First, take voiceovers off your list. It's a performing job, not a performer's support job, and every bit as difficult to book as an onstage or onscreen gig—maybe more so.  Working as a reader for auditions is a brilliant job for an actor. Not only are you using your skills and getting seen, but it's also educational. I always tell actors, "If you ever have a chance to observe a casting session, do not miss that opportunity." The trouble is those jobs are hard to snag. You can phone casting offices. They may tell you they already have a full list of readers, but that's the only way I know to get in, so give it a shot.
Teaching is a great gig, and actors seem to excel at it. It doesn't fit your criterion of being in theater, but it's an excellent idea. You could teach privately, sharing your expertise in your field, in which case the best way to build a clientele is to start with your address book and offer free or low-cost lessons to a few people you think will spread the word. If you get certified, you can also work as a substitute teacher or teach child actors on the road or on set. Every state has its own requirements, so your first step should be to visit the New York Board of Education website at www.highered.nysed.gov/tcert/.
Extra work, like being a reader, can be highly educational. A lot of actors do it. Again, it doesn't fit your proposed search, as it's a performing job, but if you're interested, you can register with the folks who cast background players. In New York, that includes Background Inc. at (212) 609-1103, Grant Wilfley Casting at www.gwcnyc.com, and Central Casting at www.centralcasting.org. Or check out websites like Actors Access or Extras Access. Some actors also work as stand-ins. These are people who take the positions of the principal actors while the camera and lighting crews set up a shot, so those actors can get into makeup and wardrobe. The jobs are harder to get and require far more concentration than extra work, but they put you closer to the action, where you can learn a good amount about working on camera. I wouldn't pursue it until you've done background work first, so you know what the job is. After that, you can start asking around on the set.
Now, if you expand your search to include performing jobs, there are murder-mystery weekends, educational theater programs, special events, party entertainment, industrials, and any number of other gigs, most of which (if employers are smart) are advertised in Back Stage.
If you're willing to expand your search even further (and I suggest you do), here are some support gigs outside of showbiz that will employ (pardon the pun) your performing skills:
1.  Singing waiter: The tips are better, because your customers are seeing you do your thing.
2.  Teaching traffic school or SAT prep: Actors are often hired for these jobs.
3.  Mock trials or medical consultations: Some law schools bring in actors so students can practice their courtroom skills. And some medical schools have actors play patients for their students to interview.
4.  Trade shows and product demonstration: I understand these jobs pay well, particularly New York's annual Toy Fair (www.toyassociation.org). Check out Productions Plus (www.productions-plus.com) and Relay Worldwide (www.relayworldwide.com).
5.  Hosting karaoke: In many ways, it's the perfect support job for a singer, if you don't mind listening to lots of bad, drunken singing.
6.  Phone sex: Hey, it's not my place to judge; I'm just reporting. This isn't a job for everyone, but I've known actors who've used their imaginative skills and made a nice living in the fantasy business.
Happy hunting.
Dear Michael:
Longtime reader, first-time writer here. I always enjoy your column so much. I have good credits but currently lack representation. If I want to write a letter to "Famous Film Director"—a business letter, complimentary and congratulatory, including a headshot and résumé—to what address should I mail the letter, especially if I want it to arrive with some expediency in the face of upcoming projects for which I feel I would be right? The FFD's agent? His publicist? His manager? His MySpace page? Please wow me with your deep knowledge!
—Pen Poised via the Internet
Dear Poised:
I don't know that I'll wow you, as this is a pretty easy one. Any established film director will have representation. Find out who that is by contacting the Directors Guild of America and send your dazzling letter through the rep.
Naturally, I'll add my additional, unsolicited two cents: I'd send the letter with the compliments and leave out the photo and résumé. That way it won't seem quite so much like a sales pitch. If you want to include, along with your letter, a post card or business card with your website address, or if you want to suggest to Famous Film Director that he or she might want to take a look at your credits on IMDb.com, that's great. I've learned over the years that there's something to be said for the patience of the fisherman, who dangles the bait and waits for the bite. If FFD takes the time to look you up online, he or she will already be a little bit invested.