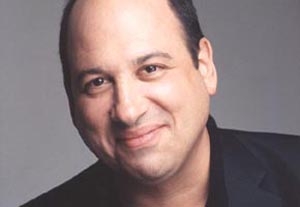 Dear Michael:
I went on the strangest audition of my life and I was hoping you could advise me on what to do. To start, you should know that I am an absolute amateur. I recently graduated from high school and am a few months shy of 18. This fall I am moving to Ireland to study drama and film in a four-year bachelor's degree program. I've been determined to become an actress since I fell in love with the craft in the sixth grade, but at the moment my résumé is not very impressive. My experience does not extend beyond a long list of school plays, a few months of training with an acting coach, and some theater classes and workshops. This summer I thought it would be a good idea to take advantage of my close proximity to New York City by auditioning for anything I could find, to become more comfortable with the audition process and hopefully build my résumé.
Yesterday I went to an audition for a Will Smith movie that I found on Craigslist (which I know is not exactly the most reliable resource, but I thought I might as well give it a shot). When I called for details, the man told me to bring a snapshot if I had one and come "camera-ready." I expected to do a cold reading, so I foolishly did not brush up on my monologues. At the studio, when I was called into the audition room, the woman took one look at my "headshot" (a blown-up school picture) and told me that in order to do anything, I need a real headshot. She then looked over my résumé and asked if I'm currently taking classes, so I explained that I'm moving to Ireland in the fall to study drama and film. When I asked if she could recommend some places for headshots, she said she couldn't unless I gave her a deposit. Then she started talking about acting classes at that studio that end with a Broadway showcase, and she told me I could take them for free if I pay $395 for the headshots. She said there were also some extra fees, so that the total would come out to about $500. She said she had never offered this to anyone before, but I "might be the next Kirsten Dunst" and then I can thank her for helping me make it.
She made an appointment for me to meet her again Monday and bring a deposit for the headshots, so I can jump into the middle of a session of acting classes and do the showcase before I leave for Ireland. (The woman asked if I would be available Tuesday nights for the classes and looked at her calendar to make sure the showcase would be before I leave.) I asked about auditioning for the Will Smith movie, but she said I couldn't because I did not have a monologue prepared and "seemed too nervous."
Should I return on Monday with the deposit or cancel the appointment? I cannot decide if this is a great opportunity to gain more experience and training before I leave for school or a complete scam. Any advice would be greatly appreciated!
—Amateur's Dilemma
New York City
Dear A.D.:
I sometimes take a few weeks to answer letters, but in this case we don't have that kind of time. A.D., this is really simple: It's a scam. There's no Will Smith movie, no Broadway opportunity. It's the classic setup to rip off young aspiring actors like you. If legitimate auditions were on Craigslist, getting into the business would be easy. And it ain't.
I'm very careful when answering these letters not to jump to conclusions. I weigh both sides before forming opinions. But here it's so clear, and I'm so sure, that there is no other side to my advice. I have to urge you in the strongest possible terms to stay far away from these people. Give them neither a dime of your money nor a second of your time.
In case you're not convinced, allow me to point out a few red flags:
1) I know of no legitimate operation that does film casting, headshot photography, and Broadway showcases all under one roof. Those are three completely
different arenas.
2) These people require a deposit in order to give you headshot advice?
3) Film auditions, 99.99 percent of the time, involve reading from the script, not monologues. Certainly no one wants to hear a monologue for a small film role.
4) With some possible low-end exceptions, casting isn't done through Craigslist. I can promise you there are no speaking roles in major films there.
5) This may be harsh, but I'm afraid it's true: Actors fresh out of high school with no credits don't easily encounter opportunities to audition for major motion pictures. Those opportunities are hard to come by even when you're established. Do you know the saying "If it seems too good to be true, it probably is"? That applies.
6) Only a con artist says, "I've never offered this to anyone before."
You should research this company via Google and the Internet Movie Database to see whether it has any legitimate casting credits. I'm betting it doesn't.
Finally, I want you to think about this: Even if this were legitimate (it's not), performing in a Broadway showcase right before you leave for a four-year study program abroad would be foolish. In the highly unlikely event that this "showcase" led to an opportunity to audition for a Broadway show, unless it were immediate, you wouldn't be here to take advantage of it. You'd be in Ireland.
Now listen: These kinds of people are very good at being persuasive. If I were you, I wouldn't even call to cancel. They don't deserve that courtesy. I would just not show, then ignore any communication from them. If they reach you, tell them not to contact you again and that you've related your experience to your parents and the Better Business Bureau. However, if you feel obligated to cancel, "use the force," so to speak: Before contacting them, tell yourself that no matter what they say, you won't be swayed. Then stick to your guns, even if they yell, act hurt, tell you you'll never work in this town—whatever.
Please report back and let me know how this goes. I won't be satisfied unless I've saved you the grief and disappointment of losing $500 to these vultures.
Postscript: Amateur's Dilemma wrote back to say she was taking my advice and avoiding these people from now on. Remember, readers: Scams abound. We actors must be extra-savvy consumers.