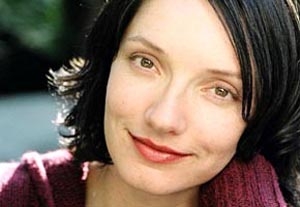 Dear Jackie:
I submitted myself for this commercial that I thought really fit me. They called me up today letting me know they might use me for it, but it's nothing for sure. What do you think I should do? Should I let my agency know ASAP about this? I don't want them getting mad at me and then I end up not booking the job. Maybe I should wait until I know I actually booked it and then let them know about it. What should I do?
—Maybe Baby
Dear Maybe:
Maybe I don't understand your situation. Did your agency specifically tell you not to self-submit? If so, why?
Most actors self-submit. Agents don't often have the time or inclination to focus on nonpaying or low-paying gigs and understand that their clients self-promote and submit themselves for "under the agency radar" jobs. In fact, most representatives consider that kind of proactive work ethic desirable.
The exception to the "self-submissions are okay" rule is if you are submitting yourself for the same things your agent is submitting you for without his or her permission. Sometimes an unsolicited self-submission landing in the very casting office that your agent is trying to get you into could be seen as complicating the agent's work. Agents rep you in the field and probably don't want you "going rogue" in their territory. What if they're pitching other clients for the role, for example, and have to explain to the casting director how your lone submission arrived the same day as their package?
Unless you get pirated breakdowns, however, you're not seeing casting notices for these bigger projects. In the realm of commercial auditions, anything you see online is there for the explicit purpose of soliciting actor self-submissions. Very rarely will there be any agent interest in these posts.
Instead of worrying about possibly upsetting your agents, call them up and explain your situation. Tell them you are self-submitting for small projects and ask whether they'd like to handle any upcoming bookings or if they'd prefer that you take care of those details. Be sure to let them know you intend to pay them a commission on any work you book on your own. If they express any hesitation about you submitting yourself, ask if you can meet with them to find out how they'd like to handle such situations in the future.
Instead of angry, I'm going to guess they'll be happy that you're working on your own behalf. Especially since you plan to include them in any dividends.
Dear Jackie:
I had this meeting with a director for a film project. I got a part, and shooting was supposed to start a couple of weeks ago. But the director's phone is disconnected, and she is not responding to the emails I've been sending her asking for information about the film. I don't know if she decided to recast the part or if she still needs more funding for the project. Should I keep sending emails or put this film on the back burner and continue with other projects, at least until the director contacts me with new information?
—Waiting via the BackStage.com message boards
Dear Waiting:
It looks like you have no choice but to put this film aside and continue pursuing other jobs. Independent projects can be disorganized, underbudgeted affairs, and though I think it's worthwhile to pursue work in them, instances like this remind all of us why we're so happy when we book a fully paid, union gig.
In this case, it's possible the director found another actor for the role—filmmakers can be ridiculously shy about dealing with talent—but it seems unlikely she'd go through the effort of having her phone disconnected just to avoid talking with you. More than likely the project fell off schedule and you'll be getting an apologetic message in a couple of weeks as they try to get things going again. It's also possible that the entire film has collapsed and the director disconnected her phone so she wouldn't have to explain the disaster to her many cast and crew members.
Any which way, it sounds as if this is a project you were lucky to miss out on. Let it go and move on.
Dear Readers:
Happy new year! 2011 is over. So, how did it go? Did you accomplish your professional and artistic goals? Live life to the fullest? Exercise three times a week/lose 10 pounds/learn a second language/read Shakespeare's canon/reshape your marketing strategy/focus on your family/focus on your career/focus on yourself/floss daily?
No? Me neither.
The new year is a perfect time to berate yourself for all the things you didn't do last year while setting hugely robust goals for the future. I'm all for resolutions, but before we get to those, let's reframe 2011.
My husband and I share just one New Year's tradition: the list. Each of us sits down and makes an informal handwritten list of everything important or memorable that happened in the past year. It's easy to feel as if you aren't making progress, but the list doesn't lie. There have been Januarys when I've felt like an accomplishment failure, but then my list has revealed things like a move, a new job, or—oh, right—a baby. It kind of puts not finishing "Coriolanus" in perspective.
So before you jump into planning for 2012, take 15 minutes to write your own list for 2011. You don't need pretty stationery or poetic vernacular; a cocktail napkin will do. Your goal is to see last year summed up in a few words in one place. You might be surprised at all you've actually done.
The list might even shed some light on your real priorities. Thought you wanted to be an actor but spent every free minute baking? Call yourself outdoorsy but never left Manhattan? Surprises like these can help you better align your authentic self with your expectations and plans for the future.
Looking ahead, forget the big picture and think small. Instead of listing 12 lofty career goals whose accomplishment is entirely out of your control or a litany of personal goals requiring you to change your basic self, look at your 2011 list and focus on the things that make you smile. Resolve to do more of those things in 2012.
"The question isn't who is going to let me; it's who is going to stop me."—Ayn Rand