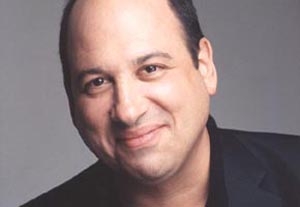 DEAR MICHAEL:
Are there any ways to get an audition for a film without having an agent? I completely understand the general way of going about things -- I'm currently doing student films to build up my résumé and create a reel and then submit to agents, and I'm now SAG-AFTRA. However, there's an upcoming movie adaptation of a book, with a character that fits me very well. I'm not what you'd call a classical leading-lady type, so roles that fit my description this well are not easy to come by (plus, I love the character). It would be amazing just to audition for the project. I could even have a chance, but I don't have any chance at all if I don't get in the room. Do I somehow find out the casting director on IMDbPro when they get one and submit my headshot to them? Target them by meeting them at a CD workshop? Or is there a better way?
Picture Perfect, Los Angeles
DEAR PICTURE PERFECT:
There is indeed a better way.
Given your specific connection with the project -- your love of the original material, your rightness for the role, and your fondness for the character -- instead of sending a headshot to the casting director, I think you should absolutely research who the director is and write him or her a letter. Not an email. A letter. Trust me, people don't do this very often, so it will stand out.
Attending a workshop to meet a casting director, on the other hand, is what everyone does. And I believe it's highly unlikely that a casting director will pick you out of the crowd for a major film role when you're paying him or her for the meeting. Your very attendance is a signal that you're not at the major motion picture level. Similarly, I think the likelihood of getting an appointment for this kind of role from an unsolicited mailing is pretty slim. Here's why: The casting director wants to present actors who'll make him or her look good to the director and producer, so he or she will be looking for those with substantial credits, rather than the needle-in-the-haystack beginner who might be perfect for the part.
So do something different, something dignified, something special. Do something that says you're unique and well worth looking at. Write a letter. Tell the director about your love for the story and the character and how much you'd love to get to read for the role. Go into detail about your reaction to the book and why it appealed to you so much. Remember to also present yourself as an actor who possesses the necessary chops for the job. And while you're at it, you might write similar letters to the producer, the screenwriter, and the author of the book. Any of these folks can request that you be seen. A unique goal merits a unique approach.