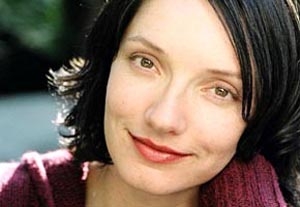 DEAR JACKIE:
My writing partner and I wrote a play and are looking for a convenient theater space that is accessible and easy to get to by subway, cab, or on foot. We'd much prefer the space be in Manhattan, for everyone's ease of travel. We have heard that some theaters in New York City take submissions or have low fees for emerging writers or actors who create their own shows, but we have not come across any. Do you know of any spaces that offer that kind of program or are affordable, convenient, and decent?
—Suddenly Seeking Spaces
New York
DEAR SUDDENLY:
I contacted a couple of emerging New York playwright-actors to ask their advice on small, convenient, decent spaces. One replied, "Small? Easy. Good and cheap? Good question. I've heard 59E59 and Manhattan Theatre Source are reasonable, but usually a 'cheap' showcase production is going to start at around $15,000." Ouch.
The other playwright-actor gave a slightly brighter answer: "As far as cheapish, small, nice, convenient theater spaces are concerned, I don't think they really exist the way they used to. They are a dying breed. Of course, art will always find a way. Depending on the size and the goals of the production, various spaces are available. Check out
NYCTheatreSpaces.org
and click through their filters to help narrow down your specific needs and see what's in their database." He goes on with some specifics: "There are tradeoffs with every space out there. Check out the Producers' Club, Roy Arias Theatres, the 13th Street Rep, Urban Stages, and the Kraine Theater to start."
I did a quick search on NYCTheatreSpaces.org. In Manhattan, nothing came up for $10 per hour or $100 per day. For $20 per hour, you'll get a choice of four spaces, only one of which, a multipurpose room, is in Manhattan. Not exactly inspiring.
As for programs designed to offset costs for new playwrights, Kristin Marting, artistic director of Here Arts Center in Manhattan, told me about a couple of Here's programs. Herestay provides emerging artists with production space and equipment, as well as technical and front-of-house support, all at reduced fees. When scheduling and funding allow, Here also puts on a Summer Sublet Series: Artists get the space and support for free, and Here keeps half the box-office receipts to offset costs. Both programs are curated, meaning you have to apply to get a spot, and Marting stresses that interested applicants should take a close look at Here's artistic mission before applying. "We don't really do straight plays," she says, but it's a great venue for producing "hybrid or alternative work." Go to
www.here.org
for more information and applications.
Marting generously pointed me in the direction of several other residence or subsidy programs. Check out 3LD Art & Technology Center at
www.3ldnyc.org
and look under "Programming" for information on its artists-in-residence program. You can also look up Soho Think Tank at
www.sohothinktank.org
and click on the Ice Factory link for information about that new-work series. Finally, Marting mentioned the Incubator Arts Project (
www.incubatorarts.org
), which also offers residencies.
I hope you find a way to get your project seen. Let us know how it goes!
DEAR JACKIE:
I'm a recent college graduate planning to move to New York to pursue my acting career. I've visited a few times, but I can't figure out how to find an apartment. It seems totally impossible to find a place to live in Manhattan. I can't afford to deal with a broker, and it seems like there aren't any apartments around for people making an average living, let alone struggling actors without any long-term job security. Should I just move to New Jersey and commute?
—Homeless
New York
DEAR HOMELESS:
Don't despair. Apartment deals in Manhattan are out there. It's just a matter of time and, like everything, who you know. If you're new to the city, that might not sound very encouraging, but remember, you won't be new for long.
Do you know anyone—a family member or classmate—you could crash with for a month or two while you look? Rather than searching rental listings in the paper, ask around. The more people you meet—at your temp job, in a play, through your friends, through your alumni association—the more chances you'll have to find that elusive space.
Put yourself on waiting lists for affordable artist housing. Most of the lists are long, so the sooner you get on, the better. I found a helpful discussion on this topic at
www.apartmenttherapy.com/ny/good-questions/good-questions-artistmusician-housing-info-017513
.
Be aggressive about possible resources. If you are a union member, or as soon as you join, ask about union-run housing programs. The Actors Fund recently launched the Actors Fund Housing Development Corp. to, according to a press release, "build hundreds of low-income housing units in urban centers across the country over the next few years." Go to
www.actorsfund.org
to learn more. Also, check out the New York City Housing Development Corp. website at
www.nychdc.com
and click on "Apartment Seekers."
My actor friend Kent, a current tenant of Manhattan Plaza (
www.mptenants.com
), one of the most well-known, convenient, and affordable apartment complexes in Manhattan, gave me the scoop on its subsidized housing for artists: "Manhattan Plaza was started in the 1970s, and people ranging from Angela Lansbury to Alicia Keys have lived here. That makes it sound much more swanky than it really is, but for performers and artists, it's actually the best deal in Manhattan. The apartments are larger than average city spaces; there's free electricity, heat, and A/C; and it's a great place for families—there's a playground on the plaza section between the two buildings, a gym, tennis courts, a pool, a climbing wall, and a preschool on the premises. To calculate your rent payment, they have you project how much you think you'll make in the next year and pay 30 percent of that as your rent. Then, at the end of that year, they look at your tax return and see whether you paid too much or too little, and they credit or bill you as need be. They also allow performers to deduct performance expenses from their rent—after filling out what feels like never-ending paperwork.
"Go to their offices and put your name on 'the list to get on the list,' " Kent continues. "Then you wait for them to open 'the list.' Then, years later, the list is opened, and they put all the names that were on 'the list to get on the list' onto the list in a random order. Then you wait. Years later they contact you, and you have to fill out a bunch of paperwork to be sure you qualify. I was the second name they picked when they put people on the actual list, and it took about five and a half years for my name to come up. I was pretty lucky; most people wait an average of seven years." Seven years? Kent says that after seven years, people he knows are wishing they had signed up.
Like acting, apartment hunting in New York seems to require a subtle combination of determination and luck.
Have a question for The Working Actor? Email us at theworkingactor@gmail.com.