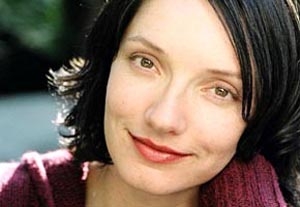 DEAR JACKIE:

I'm looking into MFA programs and apprenticeships/internships. The financial road to an MFA seems clear-cut, involving loans and scholarships. It's the world of apprenticeships that's a bit murky for me.
Programs like the one at Actors Theatre of Louisville are tuition-free, but the cost of living is not covered. Are there scholarship or loan options for people like me, who would love the experience and networking opportunities of an apprenticeship but can't live off savings for 10 months? There are two others in particular I'm interested in: the acting fellowship at the Shakespeare Theatre Company in Washington, D.C., and the acting internship at Milwaukee Repertory Theater.
I'd appreciate any advice or recommendations regarding resources I may not be aware of.
—N.M.
DEAR N.M.:
There don't seem to be any cushy solutions for actors pursuing a year of networking and training in an apprenticeship, internship, or fellowship. I spoke to two actors who have completed such programs, and both talked about it being a hard but worthwhile experience. It sounds like most actors either save up enough money ahead of time to get them through the season or pull in extra money through side jobs—doing nonacting work at the theater or waiting tables—during their limited time off. Some even seek public assistance, like food stamps, during their tenures, giving real meaning to the term "starving actor."
Such scrimping is not limited to interns and apprentices. Actors at many nonunion summer stock theaters have to hustle to make ends meet. Years ago, I spent several summers at Summer Repertory Theatre in Northern California. While I ate mostly rice and vegetables, save for the occasional splurge for a meal at Taco Bell, it was well worth the experience and fun.
I contacted the three companies you mentioned to get more specifics.
"I believe that internships and apprenticeships are an amazing way to bridge the gap between educational theater and the professional world," wrote Michael Legg, director of the Apprentice/Intern Company at the Actors Theatre of Louisville, in an email. "I understand that the commitment to programs like ours can be a financial burden on the young artists who choose to undertake them. However, when looked at as an investment, the returns (the contacts, experience, and, in our case, a full season of shows, including a specially commissioned work for the apprentices in the Humana Festival of New American Plays) can be huge."
The Louisville program charges no tuition, so there are no direct costs to its apprentices and interns. The company has also secured a grant from which each participant is offered limited financial aid, and actors can apply for additional money based on their financial need. Louisville helps actors find low-cost housing that's within walking distance of the theater, and if necessary it assists recent college graduates in getting their student loans deferred while they complete the program.
Dat Ngo, the training programs manager at the Shakespeare Theatre Company, says that in his five seasons with the organization he has yet to see an acting fellow fail to make the arrangement work. "Some find Monday-night gigs, in our call center or with special events," he says. "Some look outside of the company for work in the service industry. Others come prepared with a savvy financial plan to survive on the small stipend provided: $150 a week and company-furnished rent-free housing."
Even with free housing, Ngo acknowledges, balancing the fellowship's requirements with one's financial needs can be hard work: "It's an Equity rehearsal and performance schedule, and it can prove quite challenging for young and early-career actors, but the payoff is significant. Fellows get to work under directors like Michael Kahn, Gale Edwards, and Robert Falls and alongside artists such as Stacy Keach, Elizabeth Ashley, and Michael Hayden. They get a full season of mainstage acting credits and numerous opportunities for mentorship."
The internship program at Milwaukee Rep also offers a stipend ($50 per week, untaxed) and free housing within walking distance of the theater. But as artistic associate Brent Hazelton puts it, "The schedule is quite demanding at upwards of 60 hours per week, which allows no time for any kind of outside employment. But the program is also designed to be one of complete immersion in the season of a major regional theater, so taking time away from that to work also waters down the experience for the individual intern."
Even so, Hazelton points out that occasionally there are ways to make a few extra bucks through opportunities with the theater: "We also have a nice relationship with a local commercial agency, and many interns are able to bolster their finances by pursuing some of that work." He adds that "the cost of living in Milwaukee is significantly lower than that on the coasts or in Chicago." But "most interns spend the summers before they join us establishing a financial cushion."
For more information: Internship and fellowship program at Shakespeare Theatre Company:
www.shakespearetheatre.org/education/training/internships/index.aspx
. Internship program at Milwaukee Rep:
www.milwaukeerep.com/about/internship.htm
. Apprentice program at Actors Theater of Louisville:
www.actorstheatre.org/apprentice.htm
.
DEAR JACKIE:
How is a "moment before" different from a character's history? I spend a lot of time coming up with detailed pasts for the characters I play, but I don't really get how to use a moment before. Any tips for making this work?
—Brian
DEAR BRIAN:
A "moment before" is the moment before the scene begins, not the entirety of your character's backstory. Actors use moments before to create a vibrant inner life that is already under way—the scene catches this person already in the midst of an experience—as opposed to ramping up as the scene gets started. A strong moment before can also launch you into a scene.
Here's an example: You're playing a breakup scene with another actor. Let's say your character has been unhappy in the relationship for many years, and you have made numerous specific choices about the character's history to flesh out the reality of the situation. In the moment before you step onstage or they call action, you don't try to relive the relationship's entire history. Instead, you focus on a simple moment: what happened to your character right beforehand. Maybe you picture the other character turning away from your embrace or throwing a lamp at you. Maybe you imagine that you've decided to propose marriage in the hope of salvaging the relationship, and your moment before is admiring the lovely ring you just bought. If you're entering the room, you might imagine hearing the other character finishing up a phone call with his or her lover as you turn the key in the lock. Even something as simple as imagining that you're late and had to run the three blocks from the subway to your apartment can charge up an otherwise mundane entrance.
Used well, the moment before gives the audience the feeling that the character's life is ongoing, not formulated scene by scene. Human beings are always coming from someplace…and going someplace too.