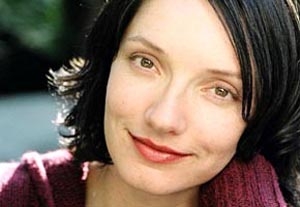 DEAR JACKIE:
I appreciated your comments about networking in the Oct. 28 issue. Here are some other ideas.
For the New York actor, my method of networking (and I've been in every area of the business since 1964) is to get on the websites of the A-list theaters and start going to their readings of new plays. Participate in talk-backs; volunteer to read stage directions. You'll meet really serious actors, many of whom have agents. You'll also meet directors, writers, artistic directors, etc.
Here's another "trick" of mine. As you know, most plays that get a reading won't end up getting done on the main stage of the important theater where they got that reading, but that does not mean the play won't have a life elsewhere. So I say to the actor who has been to a good reading, create a Google Alert for the play's title and author, and when information comes up about where and when the play will be done, track down the playwright. Write to the playwright about how much you loved the play and, if it goes forward with a different cast, how much you'd love the opportunity to meet and audition for him or her. (Obviously, you'd know there is a part you're right for—and the character's name—because you went to the reading.)
You'd be amazed at how often the playwright gets back to the actor and says that he or she "would love to have you read" and "the sides are attached." This is especially the case when the playwright is up-and-coming and not yet a major player (which is sometimes why the play didn't get picked up by the A-list theater in the first place).
— Brian O'Neil, author of "Acting as a Business"
DEAR BRIAN:
Thank you for your encouragement and networking ideas. Your suggestions reminded me of something I did years ago in New York.
I had just finished graduate school, where I had worked closely with a major regional theater, mostly in small roles and as the go-to girl understudy. One of my gigs there was understudying the young woman in "Oleanna" by David Mamet, and anyone who knows that play knows it's a tough role. While looking through American Theatre magazine, researching upcoming productions at major theater companies, I saw that a great regional theater was going to be doing "Oleanna" that upcoming season. I wrote the company a letter explaining my experience with the play, attached my headshot and résumé, and said that I was now in New York with an agent and would love to audition if they came to town. A month or so later, I got a call to audition for the role.
Was that networking? I think I'd call it preparedness, research, and proactivity, but maybe that's the same thing.
DEAR JACKIE:
This isn't a question; it's a validation of advice you gave in the Oct. 28 issue to Jeff regarding open calls. You suggested he try Equity principal auditions, even if he's nonunion.
I'm a musical director who often plays for EPAs (I did it at Equity just this week), and I'm in the room when the decision about who will be seen—including any non-Equity actors—is made at the start of the day. It's my experience that for regional theater companies, when the Equity monitor asks the casting director or theater producer if they'll see non-Equity, the answer is, more often than not, "Sure! If time allows."
So to Jeff, I'd say attend them all (get there early) and through experience you'll learn which theaters have calls that are generally too packed to be seen at and which don't. This can even depend on the time of year.
Many of the theaters I play for are happy to see non-Equity performers—and hire them!
— Annie Lebeaux
DEAR ANNIE:
Thanks for your encouragement to non-Equity performers. Although some EPAs are held strictly to fulfill contractual obligations, many performers catch breaks this way. One actor shared this positive story, about the Equity Membership Candidate Program, on the BackStage.com message boards:
"A few years ago, shortly before the summer stock audition season began, I joined the EMC Program doing a sad TYA [Theater for Young Audiences] show (the three-hour Broadway 'Secret Garden' is not a kids show!). I would definitely recommend joining the EMC Program to any nonunion actor, because it truly led to being seen at 50 percent more of the Equity principal auditions in New York.
"I went to every summer stock EPA I was right for and was first offered the non-Equity company at a great Equity theater, where I would have gotten more EMC points and built my résumé. Around the same time, I went to an EPA for the Ogunquit Playhouse. I don't remember what number on the EMC list I was, but I remember, after sitting around all day, I was the last EMC called in for the last group of the day, at 5:30—I was literally the last audition.
"Went in, sang my 32 bars, and felt that it wasn't going to go anywhere. A few weeks later I was called back, and after several more callbacks for the different shows in their season, I was offered more money than the first theater and the opportunity to join Actors' Equity while working for them.
"A week after coming back to New York in the fall (and joining AEA), I was in final callbacks for and ended up booking a supporting role on my first Equity national tour. If I hadn't gone to the EPA as a nonunion actor, I wouldn't have joined Equity or performed across the country on an Equity principal Production Contract. Hard work pays off."
For those unfamiliar with the EMC Program, nonunion actors and stage managers can sign up to earn credit for work at participating Equity theaters. After accruing 50 weeks of "creditable" work, candidates can join Actors' Equity Association. On the union's website (www.actorsequity.org), click on "Membership" and then "EMCs" for more information.
Although many Equity auditions take place on the East Coast and we've focused on those in New York, there are opportunities in other regions as well. On the Equity website, click on "Casting Call" and then select your region. Under "All Calls," choose "Equity Principal," then click "Search" for a list of upcoming EPAs in your area. My quick search of the Western region brought up an EPA for "Cats" in Long Beach, Calif., on Nov. 29. Too bad I can't dance.