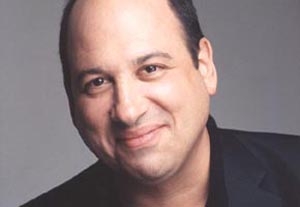 DEAR MICHAEL:
After reading both sides of the debate on "workshops" in your recent Working Actor column ["In Defense of 'Workshops,' " Nov. 4], I was both disgusted and comforted by Gregory's and your words.
I am a 23-year-old nonunion honors graduate of a top-five BFA program ("guaranteed decent representation out of the gate," as Gregory put it), yet I got almost no response from my showcase. I was lauded as a very talented actress and singer by several members of the industry, but it turned out that no one was actually looking to sign me as a client. After chasing down agents and managers—one of whom literally chatted on the phone during two-thirds of my interview—I grew quite tired of the lack of commitment from these industry folk, who never responded to my countless emails, phone calls, and paper submissions, which they had asked for in the first place!
However, almost all of them encouraged me at one point or another to take this or that "workshop," with either a friend or themselves as instructor. Despite the fact that some of these people are considered rather well-known industry folk who are very good at their jobs, I began to sense a pattern. I felt like I was being sold something, instead of trying to sell myself as an actor, the product in the arrangement.
So I have given up trying to find an agent right now, with too little on my résumé to be taken seriously. I feel that at this point I am little more to casting directors and agents than a potential supplement to their paycheck through my attendance at one of their "workshops." Having clichéd advice forced down my throat doesn't seem to get me anywhere in my career. It seems to me that as time goes by, men and women working in behind-the-table positions are using the trend of "pay-to-play" auditions to prey on young, inexperienced actors fresh out of school. And that's sad. It is becoming so much the norm (even with the most experienced and talented performers) that, as you said, people think, "Even though it's wrong, everyone's doing it, so who cares?"
I try to maintain the few decent relationships I have with the very few industry people who know who I am. Aside from that, though, I really don't do much else, save indefatigably auditioning, doing countless student films, and taking classes that I feel will better my craft, not my connections. And here I am, still working as a waitress, rather discontented with my career—or lack thereof. But I will not stoop to attend these "workshops." I think it is morally wrong to have to pay for a job interview in any industry. Why should show business be any different, if it is still considered a business? I wish that we could all boycott these pay-to-meet "career boosters," which only reinforce the wheezing, time-battered phrase "It ain't what you know; it's who you know."
It is a great comfort to know that I am not alone in my unhappiness with the issue. I very much appreciate your bringing to light the frustrations (and recommendations) that many share regarding "workshops" with those situated high above us lowly actors in the caste system of the industry. But I still think the business itself needs its own Better Business Bureau.
—Apparently Not Alone
Astoria, New York
DEAR NOT ALONE:

Thanks for your eloquence on the subject. As we've seen, there are conflicting points of view on this one. I happen to share yours. Though, just to add balance to the discussion, we should also acknowledge that some workshops—the ones that are truly educational rather than promotional—are quite worthwhile and perfectly moral. Still, I think most of us, whether we admit it or not, fully grasp the tacit understanding with "workshops": Actors are there to benefit their careers, and guests are there with the unspoken suggestion that they may be able to provide that benefit. It's just illegal to call it what it is.
Hang in there. Some of our best-known actors waited tables while building their careers. Maybe you'll have the last laugh.
DEAR MICHAEL:
I'm 12 years old and just starting out. I can't seem to find any casting calls, but I don't think I should submit myself to any agents, because I need more experience. But again, I can't find any casting calls to gain experience. How do I break out of this annoying cycle?
—In a Rut
DEAR IN A RUT:

I know you're in a hurry to get going, but you're very young and, above all, you can't do this on your own. I'm sure there's something going on in your area for kids who want to act. Tell your parents you're interested in learning more and accumulating some credits. Since you're only 12, this has to be a collaboration; kids can't just go on casting calls alone.
But what you can do on your own is what 12-year-olds these days are great at: online research. Find out what kinds of classes and theater companies are in your area and share that info with your mom and dad.
As for agents, I don't think they expect 12-year-olds to have lengthy résumés, and agents are the ones who have access to the audition information you're missing. So while you're online, it's not a bad idea to do a search for local agents. Then ask your folks to check them out and set up some appointments. Working together as a family, you may be able to move your career forward despite your limited experience.
But this next part is important (and share this with your parents too!): There are all kinds of scams and rip-offs out there—people promising fame who are only after your money. They can't do anything for you. They're just looking to take advantage of inexperienced people. They often aim their advertising toward kids, because lots of kids want to act. They'll tell you you're a natural, that they've never seen so much talent, and charge your parents hundreds or thousands of dollars for headshots, classes, and/or management services. So be smart and don't fall for that kind of thing.
Follow the time-honored rule: If it seems too easy or too good to be true, it is. And if you ever need help figuring out which opportunities are scams and which ones are legitimate, write to us at The Working Actor. We'll use our resources and do our best to help.