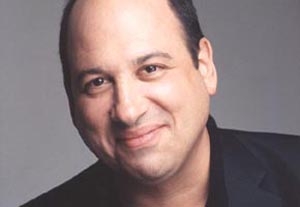 Dear Michael:
I'm preparing a production of a one-woman play and plan to tour with it after its local production. It's "O'Keeffe!," by Lucinda McDermott (about Georgia O'Keeffe). I would be traveling with a partner and providing all sets, costumes, props, music. I would require travel expenses and lodging for two people and a small stipend. Do you have ideas or experience about marketing to out-of-town venues? I plan to attend UPTA again this year. I'll do my monologue from this play and prepare fliers for all the production companies attending. I'm exploring several options but would love to get any advice you have.
Carolyn, Dallas
Dear Carolyn:
I've never promoted a one-person touring show (honestly, the whole proposition sounds pretty grueling), but it seems to me that the three keys to creating these opportunities would be (1) having great promotional material—a dynamite website, a terrific promo packet, professionally done photos, and so forth—and making sure your text is thoroughly proofread and that everything looks as legitimate as possible, (2) finding your niche market, and (3) developing relationships.

Carol Dunitz
(Ph.D., playwright, composer, lyricist, actor, and producer) currently markets and performs her one-woman piece about Sarah Bernhardt, "Bernhardt on Broadway," and speaks from experience. "The show premiered a year ago in Chicago, and I have learned a lot about promoting theater since then," says Dunitz. "First, it is critical to perform in areas where the population appreciates theater and other cultural activities…. That said, you need to determine who your target market is and market specifically to that market. You also need to choose venues that make sense. Museum theaters might be a possibility here."
That got me curious. I may not have personal experience with promoting a touring one-person show, but I do have Google. That's how I found the Georgia O'Keeffe Museum in Santa Fe (www.okeeffemuseum.org), which I think would be a great resource to connect you with other Georgia O'Keeffe organizations. And as Dunitz suggests, they may even be interested in presenting the piece there.
Philip Galinsky
, who created and performs "Facebook Comes Alive" (in which he shares his Facebook page), agrees that when it comes to promotion the Internet is your friend. He advises setting up a Facebook fan page to attract Georgia O'Keeffe enthusiasts, joining any related online groups you can find, and perhaps bartering or trading with those who have compatible email lists. Once you have engagements scheduled, he adds, it's a good idea to put up postings on Craigslist's specific city pages. He also recommends the marketing site Emailbrain.com.
"Using online media is important," concurs Dunitz, "more so if you are targeting younger people. I believe that the 40-plus crowd still often prefers newspapers. Use free calendar listings. Send informative press releases that have a hook and catch attention." She also uses ReferenceUSA.com, "a database that many public libraries have. You can create a list of members of your target market here."
"A theater's main worry is will they lose money on your show?" says
Shaun Eli Breidbart
, comedian and executive director of Ivy League Comedy. "Be empathetic. Look at it from their point of view. It's not the quality of the show. That's only a long-run worry if they continue to put on bad shows. They're concerned with paying their rent and electric bill next month! So what you want to concentrate on is what's in it for them? In marketing terms, what makes your show so special that people will come see it? What are you offering their community they can't get elsewhere, that's so interesting they'll come see someone from another state? In simple terms, how will you get asses in seats?"
And that, if you'll pardon the pun, seems to be the bottom line.
Dear Michael:
Recently, I've been doing a lot of research on acting and what it takes to get started, as well as the type of work aspiring actors face. Lately, I've been booking short film auditions and a few actual jobs. I go to this film website looking for auditions. I notice half of them require nudity.
When the question first popped up whether I would do nudity or a sex scene, I believed sex scenes were a waste and in most cases not needed. Recently, I've been studying more into it. I feel that before, it was pointless because of my insecurities. Now, I'm reconsidering.
As a male aspiring actor, if I were faced with an opportunity to do a nude or sex scene, should I do it? Would doing sex and nude scenes at the beginning of my career hurt me later on?
The reason why I've also been questioning this is I've been noticing, especially in indie films and on HBO, that the sex scenes are becoming more graphic, and a lot of the scenes are borderline soft-core porn.
I know sometimes actors are forced to make choices based on furthering their careers. I just would like to know the best way to deal.
JLine, Boston
Dear JLine:
Here are a few things to think about. When you're first starting out, with no agent and no union to vet projects for legitimacy, you're vulnerable to all kinds of less-than-reputable situations. I must caution you that nonunion, nonpaying, and amateur projects that involve sex and/or nudity may be worse than unprofessional; they may be no more than scams by opportunistic pervs looking for cheap thrills. There are hundreds of stories of people who've found themselves compromised (or worse, endangered) by such rackets.
The decision whether or not to work nude is a personal one. While I know some disagree with my point of view, I don't believe actors should ever think of nudity as an inherent requirement of our profession. It should never be assumed that just because you're an actor, the world gets to see your naked body. Many actors—myself included—have had successful, busy careers without shedding their clothes.
Even if nudity fits with your artistic philosophy, you might want to wait until it's in connection with a project you know is 100 percent legitimate, safe, and worthy of such intimate exposure, like an HBO project or a first-class feature film with a known director.
All that notwithstanding, nudity also doesn't have the stigma it once had, and it's doubtful that a nude or sex scene would ruin your career, unless your career plan involves working primarily in religious or family-oriented projects.
I disagree with your last statement: We're never forced. We can always choose. No one decision will make or break your career, and no opportunity is your last. So don't give your power away. You're the CEO of your own company. You get to choose how you want to present yourself. And if anyone tells you you'll be washed up in show business unless you strip, find the nearest door.