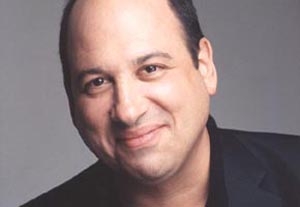 I was pleased to see such a large volume (both in the sense of size and in the sense of loudness) of responses to my answer to "Just Wondering" ("
Don't Start, Tipping the Scales
," Feb. 9, 2012), a 44-year-old man who wrote to ask, "How can I start out small without having to invest too much money or time up-front? Am I wasting my time trying to pursue a new career, or is it still possible?"
In short, I told Just Wondering that yes, if he's unwilling to invest time or money without assurance of success, he was kidding himself. That prompted some spirited comments—in our mailbox, on our message board, and on our website. Here are some highlights.
"I cannot believe your answer to Just Wondering…. You didn't even ask his reason for wanting to explore acting, just smashed it down with your big foot! Unbelievable. You just joined the ranks of naysayers, bad parents, teachers, and advisers…. I hope Just Wondering ignores your negative, jaded, and pessimistic perspective and continues his exploration…. Maybe you should read '
The Artist's Way
' and get a clue."
"You need to think better about the advice you give. Seriously…what in the world would make you want to write that? Your position writing for Back Stage is a privilege and comes with a bit of responsibility.... That is just an irresponsible use of your privilege."
"I loved the column. It was exactly spot on. The thing is, the guy wasn't asking if he was too old to explore acting or take some classes or try acting as a creative outlet or hobby, all of which could be done at any age and which you certainly would have supported. Likewise, he wasn't saying that late in life he'd realized that acting was his true passion and he wanted to throw everything he had into it…and wanted to know if it was too late for a career. For a letter like that, you likely would have commended his passion, cautioned him that a major paying acting career at that age is unlikely, but encouraged him to take it as far as he was able and to enjoy the ride (but at this age to not throw away all financial stability for the dream, such as quitting his job, moving to L.A. just to be a movie star, etc.). No. What the guy was saying…was that he…wanted to know if he could have an acting career at this age without any major investment of time or money. Even getting started so late, he wasn't going to jump in and do everything he could. Instead, before even doing anything, he was already saying, 'I don't have time for classes, I don't have money for headshots,' etc. That's not someone who's realized their passion late in life; that's someone saying, 'Can I have an acting career without doing any real work to get it?' Your answer was a needed dose of reality."
"In this 'feel-good' society no one wants to hear the truth unless it is sugarcoated and watered down. You were a bit sarcastic and maybe could have rephrased it a bit to not seem as harsh. But…I have the same feeling every time I see the 'I'm starting out, without any résumé or classes. How do I get an agent?' That's what starts me off in the same mode."
"What limited thinking.... The person who composed this piece is negative, small-minded, and clearly has lost the ability to dream. Never, ever listen to people who have become artistically stagnant and are only able to see the roadblocks!"
"That was a little harsh, Kostroff. But also truthful and funny... Who was it that said, 'Everyone is an expert in two things: what they do and acting'?" (I love that quote. Anyone know the source? —M.K.)
"I came into acting in my late 40s, and I think you might have been too easy on him. Acting is largely misunderstood outside of the profession. The most visible actors are so good they make it appear effortless."
"Yes, generally speaking, starting at 44 without training, etc., could be challenging, but then again I have seen and heard interviews with actors who have been cast in features without any previous experience…. I know it's a little 'New-Agey,' but the respected and well-known casting director Renita Gale has been selling a CD with '
Actors' Declarations
,' and one of the affirmations you're repeating after her is 'It is fun and easy to have a prosperous acting career.' "
"I appreciate you sticking up for all of us who are giving it 110 percent every day working at our business. I believe it's never too late to enter the business, provided you are willing to invest the time, money, and energy required to do it properly and professionally."
"You're 99.999 percent accurate…. But consider this: Acting is hard enough as it is. The last thing I need is someone telling me how small my chances are to make it. Believe me, I know, and I am reminded indirectly every single day of my life. I don't need someone drilling it into me. In fact, I cut those sorts of people out of my life, because they just bring me down. What you said was truthful, but it wasn't exactly tactful."
"I am a later-in-life actor, and I agree completely with your response! I'm signing up for classes, budgeting for headshots, pulling all my old theater and acting books out of storage, buying new ones, etc., etc. And I'm doing this fully aware that I may never get cast in anything—doing it anyway, even if it does cost a mint and take most of my time."
Thanks to all who weighed in (there's a lot more online). In this column, I nearly always tend toward support, encouragement, and tact. And I'll keep saying that while this business is tough, it's also unpredictable, so yes, anything can happen, and yes, careers can start late (as I explained in past columns, such as "
Aged Ham, Improv Your Chances
," Nov. 8, 2006). But I'm not a fan of encouragement over honesty or positive thinking in lieu of truth. Here's the truth: You can be broke, you can be busy, you can start late, but you have to be willing to do something, for Pete's sake. To suggest otherwise is a little insulting to those of us who are dedicated to this actor's life. So I thought the sarcasm was called for. Eh, I could be wrong. God knows it happens.
Do you have a question for The Working Actor? Click here to send your question today!